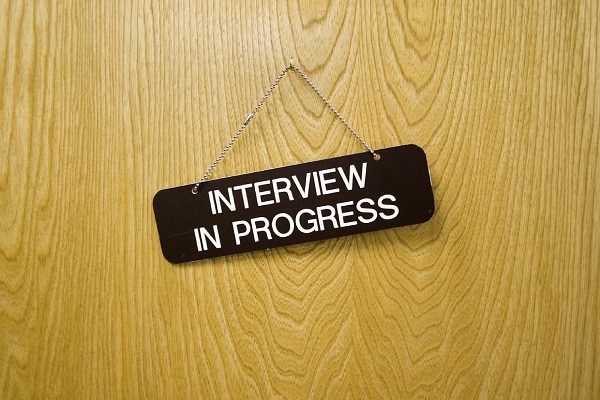 The average Indian parent might urge you to have 'dahi shakkar' before you leave for a job interview! But if you want to ace your first job interview you are going to need more than just prayers and blessings. You need to stay on top of your interview preparation and the preparation never ends till the moment you step inside the interview room!
We have listed out the ten things that you need to do before you leave for your job interview –
Dress well and feel confident
It is said that you should dress for the job you want and not for the job you have! You should make sure that you are wearing formal clothing for your job interview and it is clean, well ironed and looks neat. You also should take care of your grooming, get your hair in shape and look tidy before you step out of your home.
Confirm your interview location
Make sure you go through the job interview letter and check where the office location is beforehand. Nowadays, most companies have several branches in the same city and if you are applying for big companies like Deloitte, Infosys etc, they often have multiple blocks where offices are located. Ensure you are going to the right address.
Plan your travel to the interview location
Don't leave your travel plans on the hopes of Uber or Ola! If possible, organize your interview travel with a friend or relative by your own vehicle, or if you are using public transport then make sure you leave early with time remaining for any unforeseen delays like traffic or vehicle breakdown. Reach the job interview location at least 30 minutes in advance.
Write down the name and details of the person to meet
Most off-campus job interviews will ensure you have the details of the referring person or the HR who will meet you at the office. Make sure you note it down on paper and take it with you, don't depend on the internet or leave it in email. Many locations do not have good internet connectivity and you will find yourself stranded without information on whom to meet!
Make sure your documents are packed
Many fresher job interviews ask for you to bring resumes and documents like your certificates, ID, marksheets, etc. Don't forget to take copies of all the documents required, whether they are asked or not. It is always good to go prepared in case the recruiter asks for something.
Go through common interview questions
Yes, in many ways a job interview is like a final exam and you should revise before entering the job interview. Have a list of questions ready with answers or talking points on a notepad, which you can refer to before the job interview. The best way to prepare for common interview questions is by taking a mock interview on Mock AI.
Mock-AI can help you prepare for the job interviews by giving you unbiased feedback on your communication skills, body language and voice modulation.
Carry a notepad and pen
Many technical job interviews are case-study based and while you might get a notepad from the recruiter to write down stuff, don't count on it! Get your own notepad and pen/pencil so that you can take notes during and after the job interview. It's always good to be prepared.
Eat properly and stay hydrated
Most students going for their first job interviews complain of butterflies in their stomach and decide they are too tensed for breakfast or lunch! While your mind knows the tension your body does not care! It will act on its own and the added pressure can give you acidity or headaches because of an empty stomach. Make sure you eat well and stay hydrated before leaving for an interview.
Stay calm and be focused
Of course, you might say that on the day of the job interview it is the only focus! Yes, it is the only focus but as young students, you will always have distractions surrounding you all the time. Make sure you stay away from social media and concentrate on the interview. Plus, it is ideal to meditate right before an interview so it will leave you calm.
Put on your best attitude for a positive first impression
After you have checked everything off this list, what you need to do is to just make sure you walk out of your house with a positive attitude. Smile at everyone and greet everyone in the office nicely with everyone from the receptionist to the interviewer. Your positivity and enthusiasm will reflect well on you and will create a good impression on the recruiter.
What do you think about these ten things to do before you leave for your job interview? Have you done them all? Are we missing any important job interview tips? Let us know in the comments below.