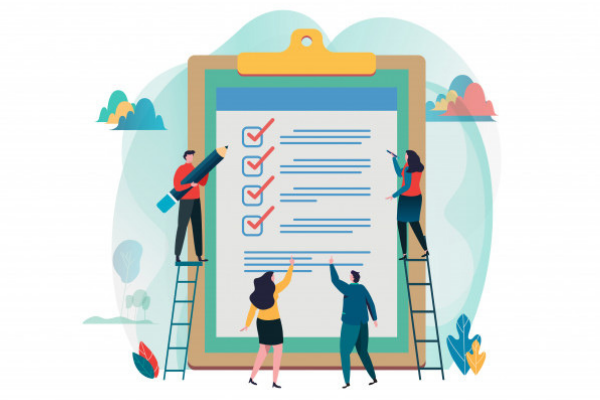 Creating your first resume is one of the toughest challenges you will face in your career. It is tough because it is the first mode of communication you will have with your future employer. Your employer will take one look at your resume and decide whether or not to pursue your candidature for the first job.
With such high importance of a resume, you should be working on your resume sections well ahead of applying for your first job. Also, resume writing has changed over the years and you can no longer use the same resumes that your seniors or older siblings used.
As such, now you need to focus on very specific resume sections and ensure that it is pitching you as the best candidate possible for the job.
Here are some important resume sections that you should be working on –
Resume Headline
This is one of the latest resume sections that has been finding its way in fresher resumes across industries. A resume headline is a short one-line introduction about your skills and how you are fit for the job you are applying for!
It is comparable to a company motto or tagline, something that will catch the recruiter's eye and force them to dig deeper into your resume. You can get a better understanding of what kind of resume headline you should write through this article. 
Career Summary
The career summary or resume summary sections in a resume are fast gaining importance in the HR industry. The resume summary needs to go right under the resume headline and should support it.
The resume summary includes a short description of everything on your resume, the highlights or talking points which make you look perfect for the job. It is written in just 3-5 bullet points, with short sentences and uses specific keywords. It is ideal to list your achievements, skills and work history.
Education
For fresher candidates, the education section is one of the most important resume sections in the job resume. Many companies shortlist candidates based on the academic marks and subjects and hence it is important that this is one of the resume sections you give utmost attention and time to.
You need to make sure it includes your correct marks. Do not lie on your resume as companies cross-check the details all the time! Also, you can showcase your education including subjects and projects as work experience.
Skills & Certifications
Experienced candidates have their work history to focus on their resume but freshers have very few things going for them. This is why the skills and certifications section is one of the most interesting and impactful resume sections on your resume. If you have nothing to write in this section, then make sure you sign up for AMCAT certifications or take the AMCAT to list down skills for this section! Otherwise, your resume is not going to be selected! Today, the focus of the industry is on skills and not just on high marks.
Achievements
The Achievements in the resume sections is going to be a make or break for many fresher students. It is important that you list down your best academic and extra-curricular achievements in this section. The key is to write the achievements in such a way that the achievements will help your job profile if selected.
For instance, don't write personal hobbies or achievements like, won a prize in a cooking competition in a fest. Try to include things like a certificate in a coding hackathon or being the President of Oratory Club, all of which are impressive to a recruiter.
You will have to make sure that you work on these above resume sections multiple times. You can use Resume Buddy to get tips and samples on how to write these resume sections well. Ideally, you should show it to your professors or mentors who can guide you on the resume. If you do not have mentors like that, you can use the Resume Writing Service that will give you a customized resume written by an industry expert.