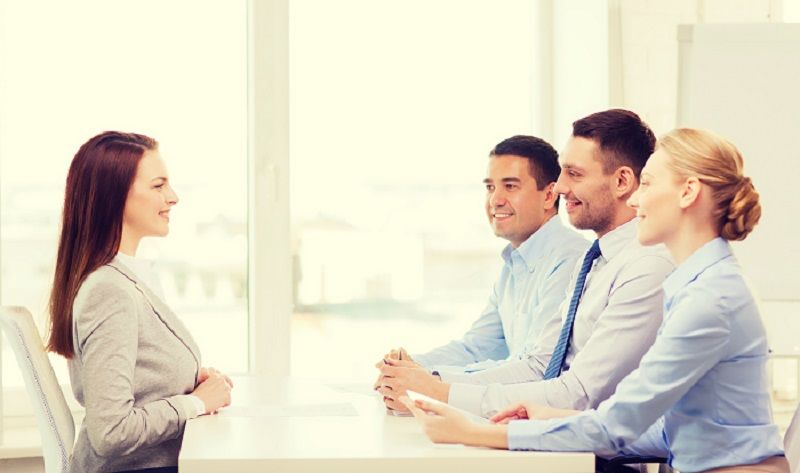 The first impression is the best impression they say, and you have a minute barely in job interviews before the interviewer will assess your body language; even before you start speaking! Every recruiter espouses the importance of body language in an interview. However, no one tells you how to do it correctly.
We have just THREE steps of job interview tips for body language that will drastically improve your success rate at interviews –
Special Offer: Get AMCAT at just Rs.949/-. Use Code BLOG2019 at payment page. Hurry! code valid till 31st March 2019 only. Register Now.
Understand what good body language is – Job interviews are entirely different from casual interactions and hence the body language required is also different. The first step is to understand the elements that constitute good body language and the ones that don't. Once you have that knowledge, you can start using it. To make things easy for you, we have listed out the best body language indicators for job interviews in this article.
Practice the best behavior – The only key to imbibe great body language is by practicing it daily. It's not something you can learn overnight and make use. Body language requires subconscious effort, and that's possible only when you practice. Tell your immediate family and friends who you spend time with to notice your behavior and correct you. For example, there are multiple behaviors like fidgeting of fingers, cracking knuckles, shaking of the knee, etc. that happen without your knowledge. Once you consciously make an effort not to do that, it's only then it will stop!
Participate in a mock interview – The best way to test if you are prepared to take on an interview is by taking a mock interview. Given the importance of body language in an interview, you should use a professional tool like the Mock AI that helps you conduct a mock interview. The tool will capture a video and then send an analysis which assesses your body posture, facial expressions, and voice modulation. This way you will know your weaknesses and take steps to improve your body language in time for your job interviews.
Here are all the best body language indicators to use during job interviews –
Always maintain eye contact – with your recruiter. If you shy and look away or fail to meet their eyes, it means that you have something to hide or are not confident about yourself.
Keep your hands relaxed – Your hands can be used to emphasize your answers in job interviews. However, excessive use of them like playing with a pen or hiding them in your lap behind a table can look bad. The interview should see your calm hands always in front of them. Also, don't bite your fingernails, it's a big no!
Smile and keep a positive demeanor – Of course, it does not mean that you need to smile constantly like some comic! But, it's important to keep a pleasant attitude, even if your recruiter does not return it. You should remember that a recruiter goes through several candidates, and they may not be pleasant, but you should always keep a positive attitude in job interviews.
Sit straight – You should sit straight and not lean on your chair or slouch. This gives off a very casual attitude about your personality. If you are sitting in an open space like on a sofa, ensure you don't cross your legs, especially if you are a man! Ensure you have an open and confident posture in your job interviews.
Give a good handshake – A good handshake is one of the essential job interview tips we can give you! A confident and strong handshake makes you appear as a confident job candidate. A limp or half-hearted handshake will let down a recruiter.
Maintain steady voice – Learn how to maintain a strong and stable voice throughout your discussion with the recruiter. If you are scared and let it know in the job interviews, then the recruiters may not want to hire an underconfident candidate!
Job interviews are all about confidence, and luckily with Mock AI, you can check if you are good enough to ace your next interview! You can comment below if you have any questions about the tool or the importance of body language in an interview.
Special Offer: Get AMCAT at just Rs.949/-. Use Code BLOG2019 at payment page. Hurry! code valid till 31st March 2019 only. Register Now.