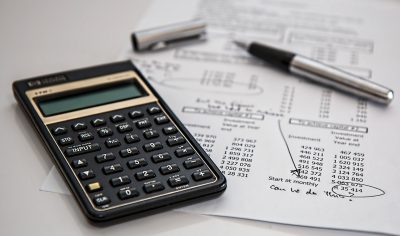 Designing a fresher resume from scratch can be a daunting and tricky task. And, it becomes all the more crucial when drafting a finance resume. Mainly because you may not even find many resume samples for finance resumes.
The finance recruiters look for very specific technical skills, reporting skills and client-facing ability in finance students which must be well highlighted in the resume. We already know, a well-composed and thought-out resume can become an effective marketing tool for the candidate.
So, we must try to create a final finance resume that speaks for itself.
Special Offer: Get AMCAT at just Rs.949/-. Use Code BLOG2019 at payment page. Hurry! code valid till 31st March 2019 only. Register Now.
Naturally, it is easier to do so if you have a resume template to look up to. A resume template helps decide the layout, vocabulary, formatting and overall structure of the finance resume.
This calls for the use of Resume Buddy – The best resume building tool at the moment. It is the latest offering by Aspiring Minds which helps candidates build an impeccable resume by making use of 25+ resume templates and word suggestion for different levels of expertise.
Now, let us look at some resume building tips and tricks to follow for finance resume.
Tips & Tricks
In order to demonstrate you as the ideal candidate for the job in question, you must follow the below-listed resume building tips & tricks.
Quantify
Given the nature of a finance job, you're expected to quantify all your accomplishments and achievements into understandable numbers. Financial recruiters wish to see what value you can add to the company. So, do it in a language that is familiar to them.
Also, wouldn't it be absurd to look at a finance resume without numbers, percentages and stats?
For instance – A statement like 'Doubled sales-profit in the financial year 2017-18' can look vague and fluffed. Instead, you can write 'As compared to sales profit of Rs 2 cr in 2016-17, we doubled up to Rs 4 cr in 2017-18.'
Here, the word and phrase suggestion capability of Resume Buddy can guide you in choosing the right language.
Skills & Licensing
Finance positions tend to look for candidates that have advanced knowledge of MS Excel and other specialized tools used in the field. So instead of writing 'advanced MS Excel skills', you should add specifics like HLOOKUPS and VLOOKUPS.
This can help a finance resume get noticed among a pile of a hundred other similar ones.
When it comes to listing out your licenses and certifications, be very elaborate. Do not rely on abbreviations alone because they aren't always recognized by Applicant Tracing System.
Format
Some fields require your resume be filled with color, visuals and graphics in order to grab attention but finance isn't one of those. A finance resume should be discreet, simple and very classy. You know sleek and traditional is the way to go while building a resume for a finance position.
Accomplishments
Detail any professional experience you've had in the finance field. Give out complete details of the company, your role, your achievements and tenure at the company to helps recruiters match you with the right job role at their company.
A finance resume must essentially highlight the accomplishments over responsibilities. Imagine a finance resume with success results backed up with numbers related to budget management, increasing efficiency, increasing earnings, reducing costs, training or building teams or departments, works published or presented, and more.
Technical expertise
Modern-day finance systems are largely dependent on Accounting Systems like SAP, Oracle and Hyperion. So, you must showcase which software you've used in what capabilities and where. However, a fresher resume should bring out the MS Excel skills mastered by the students while in college.
Resume Summary Statement
Most recruiters are on the fence about the resume summary statement but we suggest you include a strong statement that encapsulates your entire professional career in a sentence.
Sounds tough?
It sure isn't a cakewalk but with the help of Resume Buddy, you can get it right. You can use Resume Buddy to fetch tailor-made resume summary statements for specific professions.
Finance is a competitive field given the prestige and high pay that accompany many positions. It means that a job seeker should have an outstanding finance resume to get noticed.  So, give your finance professional career a great kick-start with the right kind of resume built with the support of Resume Buddy.
Special Offer: Get AMCAT at just Rs.949/-. Use Code BLOG2019 at payment page. Hurry! code valid till 31st March 2019 only. Register Now.