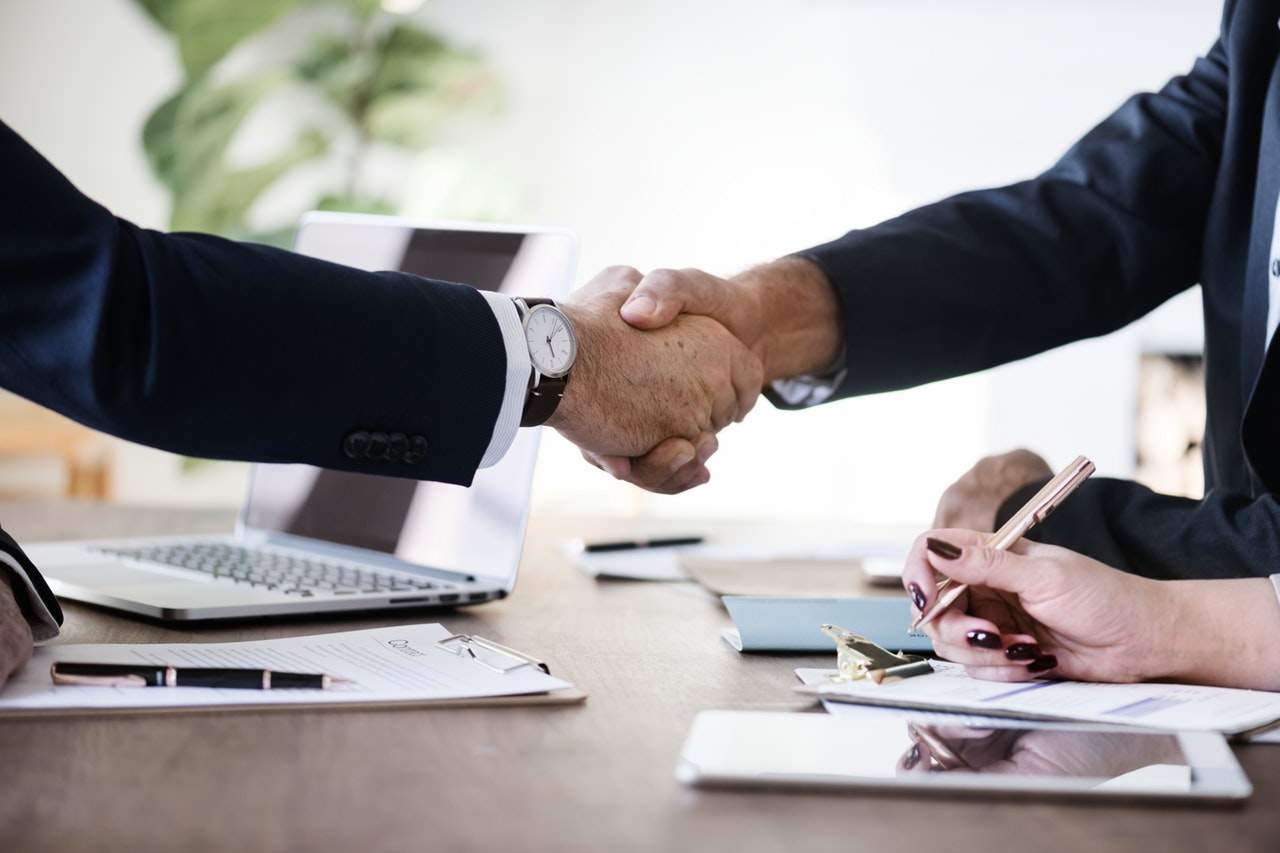 Interview etiquettes are good behavior or actions that should be exhibited during an interview. While the first impression in an interview is important, there are other interview etiquettes that you should display throughout your interview. These will showcase you as a good prospective employee and someone the company would love to work with.
Here are the top ten job interview tips for etiquettes –
1. Learn everything you can about the company
It's good manners to ensure that you have learned the basics about the company and job profile you are going to be offered. It shows that you are interested, enthusiastic and care about the company.
2. Arrive on time
Arriving 15 minutes prior to your interview slot or appointment is ensuring good interview etiquettes. It will give you time to settle in and calm your nerves before the interview. Obviously, you shouldn't be late, but also make sure that you do not come too early like being 30-45 early! It will make the recruiter wonder if you have anything better to do!
3. Keep your phone on silent or switch it off
This is one of the compulsory interview etiquettes you need to follow. It's obvious to do this but many people end up keeping it on vibrate mode or completely forget to switch it off in the last minute before they enter the interview room. Also, switch off notifications!
4. Be on a professional interview mode throughout
Right from the moment you step out of your home you need to be on interview mode. You should be polite to everyone you meet, from the receptionist in the company to the office boy who serves you water.  You never know who is observing you.
So, much so that, you should be polite even to the cab driver who dropped you there! You don't want to arrive for the interview with a spoiled mood.
Hence you need to exhibit your best behavior at all times.
5. Dress professionally
The dressing is a major part of reflecting manners, and interview etiquettes definitely demand to dress up well for the occasion. As they say, "you need to dress for the job you want, not the job you have!"
Wear business formals and groom yourself properly before heading for the interview.
6. Look people in the eye and shake hands and smile
You will notice that all these things are basic body language and showcasing positive body language is a part of good interview etiquettes. If you are not sure how to do that you can sign up for a mock interview with Mock AI and practice how to speak well, maintain body language and have good voice modulation. It needs to become an integral part of your interview preparation.
7. Let people finish speaking
Yes, you are eager to speak and convince the recruiter of your ability to do the job. But in this eagerness you will sometimes not finish letting other people speak, this will put you at a disadvantage as the recruiter might get offended. It is one of the best interview tips we can offer you!
8. Learn dining etiquettes
Sometimes an interview is conducted over a coffee or a working lunch or dinner. This means that dining etiquettes need to become a part of your interview etiquettes. Learn how to use cutlery properly, how to use napkins, how to serve yourself and how to eat properly using the correct forks and spoons.
9. Steer clear of personal issues
You might be going through financial difficulties or you might want the job for some personal reasons. One of the most critical interview etiquettes is to not allow your personal issues to enter the interview room. Recruiters might feel uncomfortable with your sharing of information and not call you back for the next interview round!
10. Send a note to the HR/interviewing manager
This is not a practice that is often done in India but it is amongst the best interview etiquettes you can follow; that might even lead to getting you a job! You will usually have the email of the HR or interview manager, just write to them and thank them for giving an opportunity and reiterate how much you look forward to working with the company.
All these interview etiquettes are important and make an impression on the recruiter. Developing these etiquettes should become a major part of your interview preparation. You can use Mock AI to ensure that you build these etiquettes over time. For more such job interview tips you can follow our blog here.