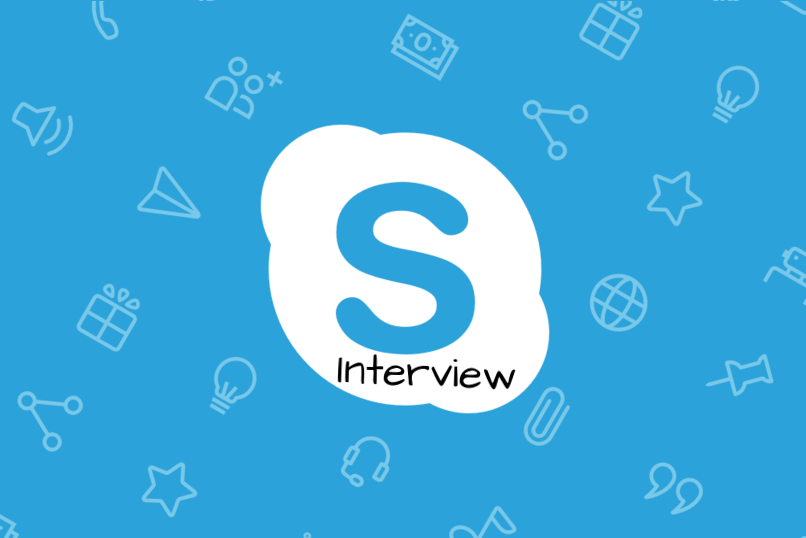 Due to the coronavirus pandemic, the hiring managers are taking Skype interviews of potential candidates. Skype interviews can be the best of both worlds – you can have a face-to-face interview with the manager without stepping out and putting your safety at risk. And, the phase 'Skype Interview' is self-descriptive – video interview held over Skype.
Skype Interview/Video Interview is a great alternative for the traditional job interview and while mastering the interview is the correct practice, behaviour surrounding a Skype interview is a bit different from an in-person interview. So, to help you ace your interview, here are 5 tips for skype interview that will come handy when preparing.
Practice Makes You Perfect
Before your scheduled Skype interview, you should practice giving interviews with your friend or family member. You can also take the help of Mock-AI to take up your interview preparation by a notch. Doing a run-through interview beforehand is helpful, especially if it is your first few Skype calls. It will help you get comfortable with everything so that when it's interview time, you can shine without any distractions.
Moreover, recruiters are looking for candidates who can work remotely without any difficulty and the best way to show the recruiter that you can work-from-home is by conducting a seamless interview round without any technical glitch from your end.
Prepare Your Interview Spot
Find a place in your home with a neutral background and where no one can distract you. Clear out your desk, remove showpieces, and any other stuff that might draw your attention away from the computer screen.
Moreover, make sure there is sufficient light in the room and inform your parents or roommates about the interview, so they don't make any loud noises during your Skype call.
Dress To Impress
Treat your Skype interview like an in-person interview and dress professionally from head to toe. Your appearance is the first thing the recruiters are going to notice about you, so make sure you make the right first impression. Don't make the mistake of taking the dress code casually just because you are giving the interview at home, a professional dress code is expected from you and will not be excused.
Create A Cheat Sheet
One of the benefits of having a skype job interview is that you can have a cheat sheet or a copy of your job resume in front of you. Similarly, you can jot down points with reference to common interview questions, your achievements, details of your internship/work experience, etc. So, you don't need to memorize everything that you want to convey to the recruiters.
The purpose of the cheat sheet is to make it easier for you to remember important details. However, that doesn't mean you can just start reciting answers whenever the recruiter asks you a question.
Keep It Relevant
All the information that you put in front of the recruiter must be relevant to the job. You should go through the job description, understand the expectation of the recruiter, and align your answers and skills with them. Moreover, make sure that you use words from the job description in your answers.
Skype interviews are becoming the new normal and one must consider the perks it brings along with. And, with these tips by your side, you will be able to put your best foot forward.