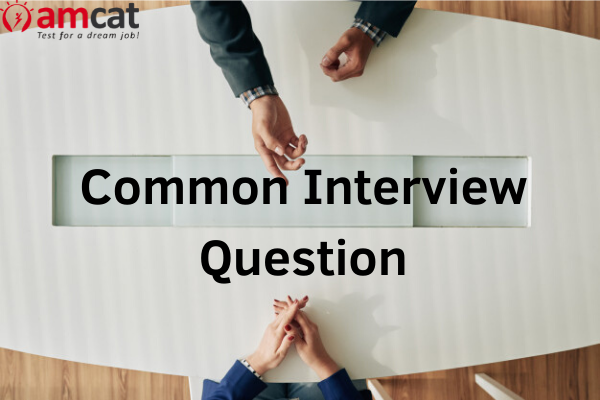 Preparing answers to some standard interview questions can be beneficial for you, especially if you are want to ace your job interview. Moreover, preparing for your interview beforehand will help you answer the interviewer confidently and fluently without any grammatical mistakes. Hence, you should always prepare for the job interview.
Now, one such standard interview question is " Why are you a good fit for this position". This interview question might look and sounds easy. However, it is very difficult to form an answer to this interview question right on spot. Hence, you should prepare an answer to it before going to the interview.
Why this interview question?
The recruiter already knows about your skills and qualifications through your resume. However, recruiters want to know why you think you are ideal for the job role and ready to take up the responsibilities associated with the job role.
Therefore, when answering this interview question mention all the achievements and skills that make you the right candidate for the job role.
How to answer this interview question?
Now, if you want to answer this interview question smartly, you should mention the following things in your answer.
Highlight your skills
Your academic achievements score you this job interview but it is your skills that will get you the job post. Your skills will show the recruiter how capable you are and whether or not you can handle the job role.
Hence, make sure that you highlight your skills in the answer and tell the recruiter how you have all the required skills-set for the job.
Relevant Extra-curriculum/Internships/Work experience
When answering, you should give references to past experiences and how you hone and develop your skills. However, only mention relevant information. The recruiter doesn't want you to listen to your autobiography. Therefore, keep your answers short and crisp.
Talking about the prior experience will show the recruiter that you can perfectly handle the responsibilities.
Give examples
You should back your candidature up with examples, where you are using your skills to solve a problem or how you used your skills to achieve goals and accomplish things.
What not to include in your answer?
You should focus on your skills, achievements and prior experience when answering this question. However, keep your answers short. Don't try to use fillers in your answers as that might affect your chances of bagging this job interview.
So, talk about things that are relevant to the job post and don't mention any irrelevant information that might jeopardize your chances.
These are a few bits to keep in mind when answering such a simple looking yet a tricky question. If you feel the need for any extra help, then you can use MockAI. It is a tool which will help you in honing your interviewing skills and creating a good impression on the recruiter.