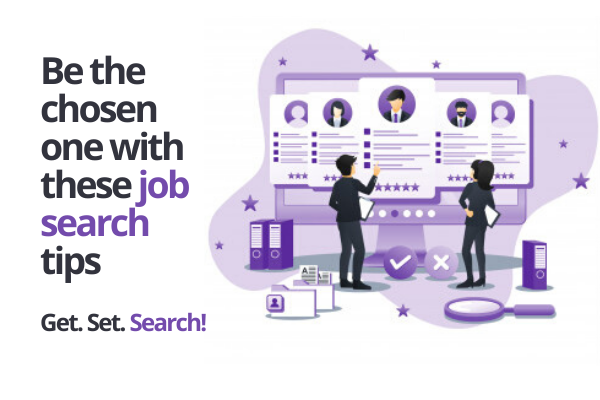 The economic slowdown and fluctuating demand have created an environment full of uncertainty. And, amid the negativity surrounding the job search, there is good news – Companies are still hiring. Hiring managers are adapting to a new way of recruiting and are using tools like AMCAT to shortlist potential candidates for various MNC jobs. Recruiters are also connecting with candidates and conducting virtual interviews with the help of Skype, Google Meet and Zoom.
So, getting a job in these uncertain times though, difficult, but not impossible. And, with these tips, you will be able to apply for MNC jobs and get hired during this pandemic.
Less is more
Your job search strategy during this pandemic is about applying to MNC jobs that are relevant to your profile. Narrow down your choices to companies that you want to work with and then find openings in those organisations. Doing this will help you direct all your time and efforts towards creating high-quality job applications.
Therefore, focus on quality rather than quantity and make your job application stand out from the thousands of other job applications.
Increase visibility
Recruiters are going online to search for candidates and if you want the best MNC jobs for freshers, then you need to be visible on professional platforms like LinkedIn. A professional profile on LinkedIn can help you open doors to opportunities and network with recruiters and employees.
Moreover, LinkedIn gives you space to showcase your skills, get recommendations and create connections across the globe.
Start working on your job resume
A job resume is much more than a piece of paper, where you can display your top skills and qualities. Your job resume helps the recruiter make the hiring decisions and gets you to the next round of the selection process. That is why it is an essential part of your job search and it matters how you structure your resume to showcase your skills in front of the recruiters.
An ideal job resume is usually accompanied by a personalised cover letter. The recruiter uses the cover letter to get a deeper understanding of your skills, strengths and experience. It should reflect who you are and why you are interested in the job profile.
Therefore, every piece of information on your resume and cover letter should be aligned with the job profile. Your job resume is your first point of contact with the recruiter. So, make sure you create a positive impression on the recruiter.
Preparing for virtual job interviews
A virtual job interview is almost like a face-to-face job interview. The only major difference is that in a virtual job interview, you need to know how to use video conferencing tools and other online communication platforms. And, if you want to successfully get jobs in MNC companies for freshers, then you need to learn how to these tools because hiring managers are looking for candidates who can work from home effectively.
That is why it is important for you to learn how to perfect the virtual interview process. Any technical glitch from your end can jeopardize your chances of getting MNC jobs.
Follow-up
Sending a follow-up email to the hiring managers and the interviewers will help you stand out from the other. You can use this as a chance to reiterate why you are the ideal candidate for the job. Moreover, if you fumbled when answering an interview question, then you can use your thank-you note to clarify it.
Sending a thank-you note can improve your image in front of the recruiters. And, if you are unable to get the job offer, then having a positive image might help you get an internship opportunity, which might end up getting a full-time job offer.
At a time when there is a noise of layoffs and pay cuts, you should look for positivity rather than negativity. Use your energy into creating impeccable job applications and don't spread yourself thin applying to every job opportunity you see in the market. Focus on your resume writing skills and give your best when preparing for the virtual interview. And, connect with recruiters and strengthen your image.
Follow all these tips and make the most out of this pandemic by increasing your chances of finding MNC jobs.