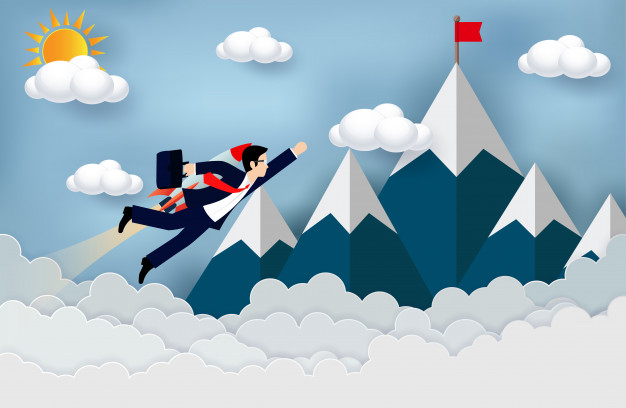 MNC Jobs is the dream goal for most students seeking to start their careers in India. MNC Jobs offer great salary & benefits, interesting job roles and an opportunity to work on world-class technologies and products while working in India. These jobs are also coveted because they offer the option of onsite opportunities at a later stage.
Many MNCs recruit fresher graduates from campus, but there are many colleges in India where campus interviews don't take place or run for a limited period of time. If you are in such a situation and are looking for applying for MNC Jobs we have a simple solution for you – AMCAT.
Yes, AMCAT is the best way to apply for MNC Jobs during off-campus. Just read on to find out why you should sign up for AMCAT right away –
Industry approved
AMCAT is an industry approved aptitude test, there are over 2,000 companies including MNCs which have hired through AMCAT till date. The AMCAT portal lists MNC Jobs from companies like Tech Mahindra, Capgemini, Huawei, Ericsson, ITC, Nokia, Coca Cola, and Bank Of America.
Unbiased and quantitative feedback
AMCAT is an employability test that tests your aptitude and skills for MNC Jobs. The exam is a great way to find out your employability and get it in a score. This score is useful to showcase your skills against other candidates in a quantifiable manner. It is also unbiased and offers great feedback which both you and your recruiter can use.
Immense job opportunities
Every year over 1,500 on and off-campus drives are conducted to offer MNC Jobs to college students. Companies roll out over 3, 00,000 plus interview calls per month based on AMCAT scores and lakhs of job offers rolled out based on them. It is one of the best opportunities you can have to access exclusive MNC Jobs.
How do you start applying for MNC Jobs through AMCAT?
There are a few steps towards your journey before you start finding MNC Jobs through AMCAT
Sign up for AMCAT
Registering for the AMCAT is a simple process and you can do it through the website for an affordable amount.
Start preparing for the AMCAT
The key to getting MNC Jobs through AMCAT is making sure your profile is highly employable. One of the ways to do that and gain the recruiter's attention is to get a high AMCAT Score. To get a high AMCAT score you need to prepare for it just like any other exam. You can use PrepAMCAT to make that happen.
Create a resume
AMCAT jobs require you to list your resume alongside your AMCAT Score. The resume is going to be the first impression of your profile on the recruiter. This is why your resume needs to be impactful and the best way to do that is use Resume Buddy to create a great resume that will attract the attention of the recruiter.
Prepare for the personal interview
Once you finish the AMCAT Exam and you get a score you will start getting interview calls for MNC Jobs. However, you can only make the best of these opportunities if you are prepared for the personal interview. A great way to prepare for the interviews is by signing up for Mock AI or the Interview Preparation Service that will have you ready for any interview!
Complete your profile on AMCAT Jobs
Signing up for AMCAT gives you access to AMCAT Jobs that has hundreds of active MNC jobs listings. You will have to complete your profile there with your AMCAT Score, resume and other details like the preference of jobs, interview location etc. Based on all these pieces of information, companies will reach out to you with interview calls.
After doing all this it's just waiting for a short time till your offer letter is in your hands! Getting MNC Jobs off-campus seems like a challenge but AMCAT is your buddy along on this journey. If you have any questions or you are struggling at any point with getting MNC Jobs through AMCAT let us know in the comments below.