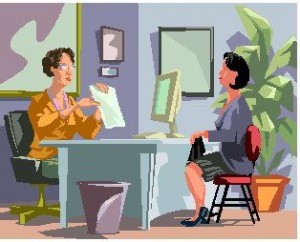 myAMCAT.com presents A-to-Z Tips on Body Language…
Do you wonder how to conduct yourself in an interview? Or a group discussion? Or when you go to meet a client…
Demonstrating effective body language and professionalism is essential for you to get your dream job.
Our team has identified 26 unique simple tips to help you out.
The first two tips for this week are:
A – Arms
• Arms give away the clues as to how open and receptive we are to everyone we meet and interact with. So keep your arms out to the side of your body or behind your back. This shows you are not scared to take on whatever comes your way.
• Arms folded across your chest is often seen as a defensive posture or, at best, as reserved and uninterested in the conversation.
B – Behave well
Clothing, body language and manners count big time for interviews. Interviewers get easily impressed by good behavior and just as easily offended by inappropriate behavior.
• Portray a positive and serious attitude through your body language.
• Close your mouth and breathe through your nose.
• Move confidently, smoothly and purposefully to be perceived as someone with an upbeat attitude.
• Hesitations and shuffles make you appear unsure of yourself.
To know about previous A-Z tips and be updated as new tips are released, email us at a2z@aspiringminds.in