It is important to know how the different aspects of your body language affect your success or failure in an interview.
myAMCAT.com continues to share its A-Z tips on body language.
Now, we are at K and L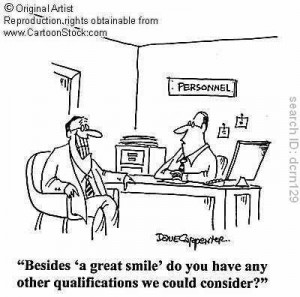 K – Keep distance, give space
If the interviewer crosses arms or leans away it could mean that they are feeling uncomfortable. Perhaps you are leaning in too close and invading their space in some way. Create more space between yourselves. If there is not a table between you that creates a safe degree of personal space, keep a distance of about two to three feet, this is a comfortable amount of personal space for most people.
L –Laugh and smile along with the interviewer
Smile at appropriate times but don't overdo it. Avoid erupting into laughter on your own, laughing along with the interviewer is far more acceptable.
To know about previous A-Z tips and be updated as new tips are released, email us at a2z@aspiringminds.in