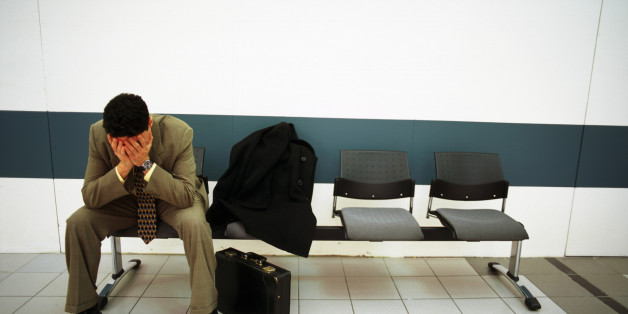 This is a season of Campus Interviews. We understand that the amount of people who appear for these Interviews is quite large. Hence only a few candidates are able to grab the opportunities at the Campus. You might have been rejected in campus placement or you must have lost a chance to enter your dream company. Now, must be feeling where should I go, what should I do.
Well this is a good time for introspection!
Do you think you've tried everything you were aware of?
May be you were ignorant about other methods and now you should try something new. So, today we will tell you 4 tips you should follow after rejection at a campus interview.
1.Don't disapparate into the depression zone
First thing to keep in mind is to avoid depression. Life has just started guys! Learn to Face your Emotions. Talk to that someone who understands you and consoles you. Plug on to your favourite Netflix show or watch another Big Bang theory episode.
2.Evaluate yourself
After you have calmed down a bit it's time for you to get into the evaluation mode. Ask yourself were you really up to the expectations of the employer? Was your attire correct? Were your interview etiquettes in place? Yes! Introspection is very important at this stage otherwise you'll bounce back to the position where you were before.
3. Interview etiquettes
Well there must be a reason you were rejected. Foremost thing that you should check is – Were your Interview etiquettes in place or not? Interview is like marketing, you've to sell your skills to the employer. You should showcase what your employer is interested in.
READ: 7 ways to boost your confidence for the next interview
4. Redraft your resume
Resume is your weapon or the pamphlet that sells your skills. Your resume should not waste employer's time. It should be short and to the point.
Get your resume and cover letter in place. Read these articles for tips on writing best resumes and cover letters:
Common resume mistakes freshers should avoid
Does your job application have a great cover letter?
All the Best !