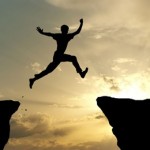 Heading for an interview makes most of us nervous as it is 'the' moment after a long and arduous job search. Most experts say that confidence is key to crack interviews successfully. However, we often second guess ourselves which very easily leads to low confidence. Hold your head high with these simple and effective tips for the day of your interview to look and feel more confident.
1. Research – If you don't know anything about the company you are interviewing at, trust us you have a reason to worry. Invest time in researching about the company, its people, and products/services and even check out their LinkedIn profile. Your interviewer might take you by surprise by asking what you already know about them. If you have no answer, you've clearly struck the wrong chord. Knowing fully well about what you're getting into will immediately give you the confidence to answer any question that will come your way.
2. Mock interviews – There are plenty of expected and frequently asked interview questions available over the internet. Look up for questions that are related to your field and prepare some good answers. You can even ask a friend to conduct a mock interview so that you can analyse your preparation and work on areas that need attention.
3. Dress appropriately – When you're well-dressed, you tend to feel good about yourself and have already won half the battle. Make sure you pick the right suit/dress to wear to your interview for a good first impression. Avoid loud colours or too many accessories and go for a more professional look.
4. Body language – Your body language during the interview or even before it starts can tell a great deal about how you are feeling. You should meet your interviewer with a firm handshake, direct eye contact and maintain a good posture during your discussion. Don't slouch or lean back as it will come across as a disinterested manner. Experts say your body language and posture reveal a great deal about your confidence so go in with your head held high.
5. Don't listen to the negative voice – Get rid of the negative thoughts in your head while you wait for your turn. 'Am I good enough?', 'There are so many other candidates here', 'My experience is too less' – each time you hear things like this, cut them out and remind yourself of all the things you have accomplished – big or small. The one thought that truly helps here is to tell yourself that you have been shortlisted for a reason and it is now time for you to prove them right.
6. Breathe – Deep breathing works well when you're extremely nervous. It helps you calm your mind and think straight which is critical during the interview. No matter how difficult the interview may be, staying focussed and relaxed is key to tackle it effectively.
7. Be on time – Being punctual can do no harm. As a practise you should reach the interview venue 15 minutes before the time slotted. This will give you enough time to compose yourself, practise what you have to say, check documents and also a minute to give yourself a quick look in the mirror. With no time in hand to prepare yourself, all your efforts can go down the drain as the last minute hassles will puncture all your preparation and confidence.
Go in for your next interview with these tips in mind and we're sure you'll be off to a flying start. 🙂