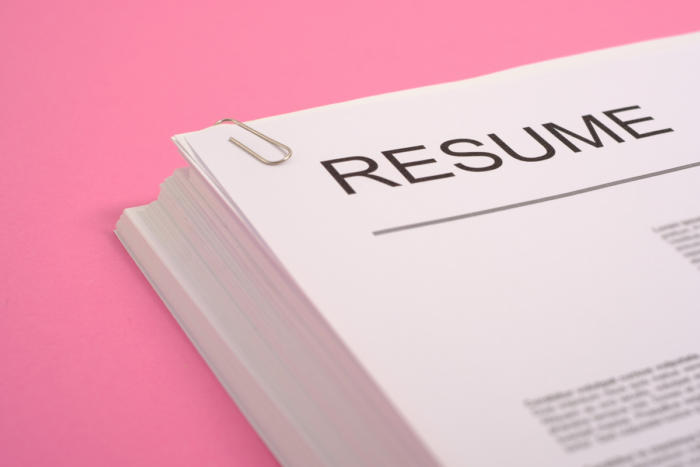 Your job resume is a crucial piece of document that is used in the recruitment process. It consists of information about your background, your qualifications and any other relevant information about you should communicate to the reader in a clear, easy-to-read format. The purpose of the job resume is to communicate why you are the ideal candidate for the job role based on your skills and expertise.
However, to create an impeccable resume that will get noticed by the recruiter, you need to follow a few steps and best practices. Your motive should be clear in your mind to make your resume relevant and readable.
So, pull up your socks and let's look at the best ways to write each of the job resumes sections with examples.
Choose the right resume format
The format in which you will display the information on your resume is very important. Commonly there are three resume formats that you can choose from depending on which is right for you.
Chronological or Reverse-chronological: This resume format places the work experience first and is a good option if you have a rich professional background with no gaps in employment. The chronological resume format is:

Name and contact information
Resume summary or objective
Work Experience
Educational Qualification
Skills and Certifications

Functional: This resume format emphasizes the skills sections and is best suitable for you if you are switching industries or have some significant gap year in your work history.

Name and contact information
Resume Summary
Skills and Expertise
Relevant work experience
Educational Qualifications

Combined: If you have some professional work experience and relevant skill sets, and want to highlight both in your resume, then Combined Resume Format is for you.

Contact Information
Resume Summary
Skills and Abilities
Work Experience
Education
Awards and Accomplishments
Other than the template of your resume, you should also take the time to pay attention to formatting details like Font size, font style, margin and paragraph spacing. Make sure you are formatting your resume professionally to make it look clean professional and easy to skim through. Select a font style which is clean and easy to read with point size between 10 to 12 and margin of 1 to 1.5 inches.
Contact Information
Your contact information should come to the top of your job resume. It should include only your name, email address, phone number and link to your works.
For example
 Abhishek Kumar
Noida-Sec 33, Delhi-NCR • 9999555890
abhishek.kumar@email.com
abhishekblogpost.personalwebsite.com
Resume Headline Or Resume Summary
A resume headline is a one-liner which highlights your skills and expertise which are relevant to the job role.
For example
A hardworking and creative content writer with expertise in content marketing, SEO and CMS.
Highlight Hard Skills And Soft Skills
Go through the job description and find out the skills that are relevant to the job role. Try to incorporate both soft and hard skills in your job resume to show the recruiter that you are the ideal candidate for the job.
For example
Content writing and work skills: WordPress (expert level) • Adobe Photoshop (expert level) • SEO  (intermediate level) • Google Analytics (intermediate level) • Self-motivated • Creative • Hardworking 
Fill Professional History With Keywords
If you have any relevant professional experience, then you should highlight your accomplishments in the description. The best way to grab the recruiter's attention is by quantifying your work and comparing it.
For example
XYZ Company
Senior Content Writer, August 2014–Present
Wrote content and created graphics for both print and online publications
Worked collaboratively with other editors to ensure accuracy
Increased post engagement by 35% and email open rate average increased from 5% to 12%.
Educational Qualification
When mentioning your education, make sure you mention the name of the university, the year you passed out, the name of your course and your final score.
For example
Jawaharlal Nehru University
August 2012–May 2014
M.A English Literature | 68%
University of Delhi
July 2009–May 2012
B.A (Hons) English Literature | 8.1 CGPA
Conclusion
Writing an impeccable job resume isn't a tough feat to achieve. With the right resume writing skills, you can easily dazzle the recruiter with your skills and expertise. So, make sure you keep these examples in mind when working on creating your job resume