AMCAT Ambition for Engineers- BTech or BE programs are one of the courses which are equipped with the most comprehensive curriculum viewed both academically or professionally.
Therefore, students often come across confusing situations while deciding what should be the right career path.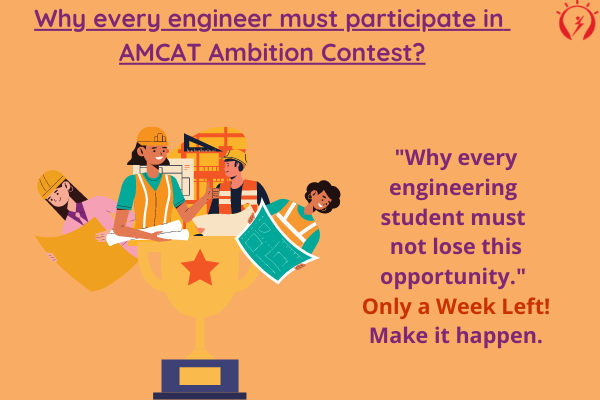 These graduates take responsibilities in diverse roles, be it, managerial or technical. Surprisingly, they are also embracing new career options with the changing times. Thus, prize-winning contests like AMCAT Ambition pave a clear way in affirming the right career path for them.
So you will not only win recognition and handsome-prizes like  Samsung Tablet, Amazon Voucher, etcetera. But you will also win a chance to deepen an understanding of your professional goals. Let's find out how.
Read the article given below to know in detail about AMCAT Ambition for Engineers.
Apply for AMCAT Ambition Now: Click Here
Getting through the interview is not just about hard skills?
Indeed, cracking your dream interview is a matter of skilful presentation of yourself. Yes no matter whichever engineering branch you belong to (CSE, ECE, IT, etcetera), there will always be a technical round to see your understanding of the subject.
However, this is testing has a common answer and therefore, everyone can be uniformly assessed through that.
Now, when it comes to the HR interview round, there is no right or wrong response. To a few students' surprise, it is also not about knowing everything. It essentially boils down to how you present yourself. Talking about your active participation in competitions can leave an everlasting impact on the recruiters.
ProTip 1. Now, how you can utilize your AMCAT participation here? The process is simple. Talk about your journey. Show your eagerness to learn with every opportunity that comes your way. Engineering is a diverse field. Therefore, with AMCAT ambition you can show your participation beyond the technical subject. In fact you can creatively present your technical vision also.
AMCAT Ambition for Engineers- Build a network with industry leaders
Networking is an integral part of the engineering course. Why? You may wonder. Such programs are professional courses. That implies, that students are becoming job-ready during graduation. Thus, building a network with like-minded people and professionals is crucial.
Now, therefore by participating in these career-driven contests, students get a larger perspective into the options. Also, they associate with industrial leaders. There are many professional online mediums today. Engineering collegiate must make full use of that. They can connect through LinkedIn, job portals and share their journeys, experiences and results.
Thus, people with the same vision will be pulled to such profiles. Henceforth, it will create a rippling wave of a professional association.
Now you see, how single participation can help you engage with others.
ProTip 2. Publish your experience on social media, especially professional portals. Engage with other participants as well. Build conversations and share ideas with each other. Henceforth you will gain a better perspective towards your dream goals. 
Multiple Options- One solution for this confusion
See, it is a proven fact that engineering not only opens you to the technical field but even non-technical too. It is seen, that engineering graduates find expression in various domains like core technical, sometimes creative, sometimes techno-managerial or core managerial and more.
Thus, a student goes through immense confusion and thinking during their college days.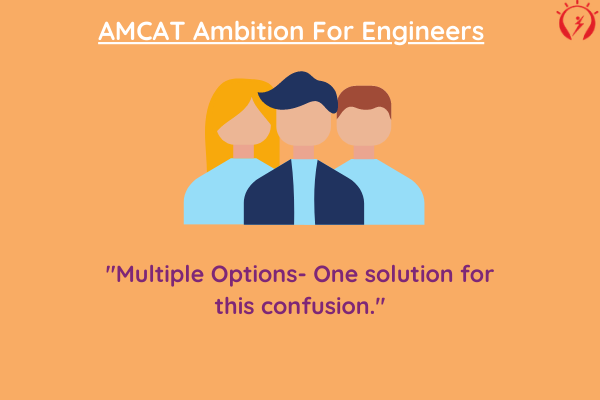 Henceforth, participation in AMCAT Ambition will catalyse your dreams as you will be sharing them. In this process, you would understand whether it is your calling or something you picked up from outside. You may even get clarity on pursuing something else. After all, when you share in this way, more ideas come and more brainstorming happens.
It is rather a journey of self-discovery. As when you share your plans, you either get a clear picture of your vision, or you feel like twisting it a bit. No matter whatever the outcome may be, it is a golden learning opportunity. That's why every engineer- graduate, fresher, or professional must participate in the contest.
Now that you know the importance of AMCAT Ambition for Engineers, go for it all out.
All the very best
Get in touch with us.