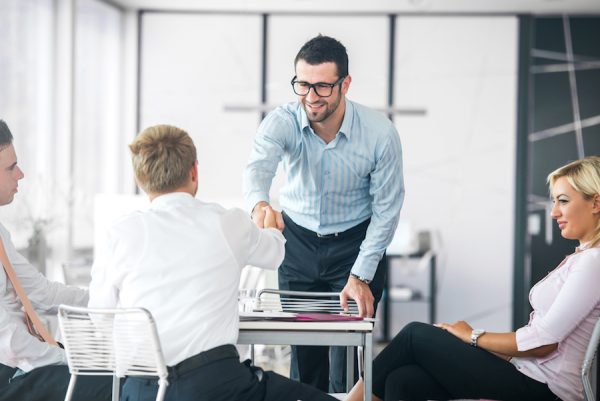 The first impression is the last impression. Sounds familiar? It holds true everywhere, even at your workplace. Your manager and teammates will judge you based on how your behavior and performance right from the very first day. It is better to start off on the right foot than struggle to change their perceptions later. So, Here are 5 quick tips you should keep in mind right from the start.
Be Early and Well-Dressed
Yes! That's the first thing that anybody will notice about you. Reaching the office early on your first day and dressing professionally will set the tune for you in your first job. It gives an impression of professionalism, sincerity, service and dedication towards your employer. Always make it a habit of greeting your boss every morning.
Understand the vision of the company
Okay, you bagged the job you must be having a mugged up answer to what the company's vision is. But time has now come to realize that vision and understand the meaning and in-depth analysis of those lines. The values that the company thrives for is very important for you as an employee to know beforehand. It is also advisable to understand everybody's roles around you.
Take Notes and Remember Everybody's Name
On the first day, you will be overloaded with a lot of information that needs to be remembered. Take a chill pill, make that notebook your best friend and take notes of everything. Using a notepad or having a whiteboard in your personal workspace shows you are not only serious about doing your job correctly, but humble enough not to presume you have a perfect memory. Also, it is advisable to remember all the names of your colleagues.
Have lots of Energy and Express Curiosity
Have tremendous energy on the first day. Learning how to perform a set of tasks in a correct manner takes time and your primary goal must be to ask a lot of questions relevant to your task. Asking questions shows that you are paying attention to what is being taught and eager to learn. This can make your boss feel better about you as an employee.
Don't limit yourself to the Job Description
First understand what your job responsibilities are, then prioritize them accordingly. Never bound yourself to the responsibilities designated to you. Firstly, it may hamper your learning process and secondly it is a golden chance for you to prove to your boss that you can wear multiple hats and can be efficient at a workplace.
Do you have some other tips in mind? Share and let us know.