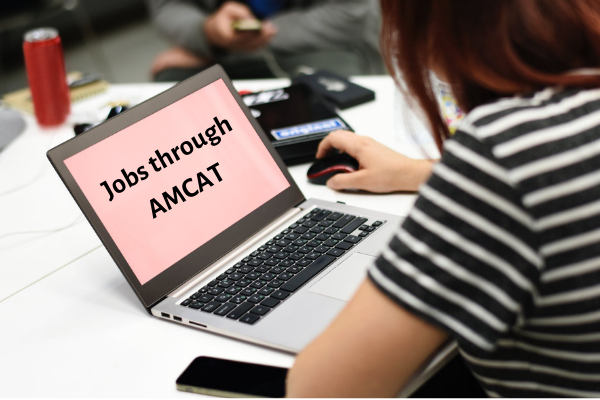 The process of applying for jobs has seen a substantial transformation over the period of a few decades now; more so in the last few years. To top that, the technological advancements in the methods of screening job applications and hiring candidates has also changed the entire equation. It is, therefore, imperative for candidates looking for new job opportunities to be equipped with the methods that precede the stage of applying for jobs.
In this blog, we'll share some really important things that a candidate must do before applying for jobs.
Be thorough with the job profile
First thing first; know your job responsibilities. It is important that you understand what a particular job profile needs from a candidate. Just because you are a fresher, or someone desperately looking for a job change, doesn't mean you should take any job that comes your way. Going through the job profile is one of the highly recommended tips that one should follow before applying for jobs.
This will give you enough material and information to prepare yourself for the job in question.
You can work out on some sample work to show as your credential. You can list out the relative achievements to share during the interview or mention in your resume. You can brush up on some skills which you think would support your candidature for the role.
All in all, knowing the job profile and understanding the kind of work you'd be expected to do in a job can help you prepare better for it.
Do a company background check
I know! It is usually the other way around that you may have heard about. That companies do a background check of a candidate they are planning to recruit. But, that's precisely where most candidates don't realize that it can be, and is, a two-way process.
As a probable candidate, interested in applying for a job in a particular company, you too should first understand everything there is about the company.
Checking the company details before applying for jobs is an effective way to understand, or at least get some insight on, whether joining it would be a good decision or not.
Imagine, you applied for a position in a company just by looking at the designation/pay/or the brand name, and later realize that the company is located 2 hours travel distance from your house.
In urgent desperation, you may sideline this fact, but later on, you'd feel that it is taking a toll on your daily lifestyle.
Additionally, doing a background check before applying for jobs can also help you during the interview. "What do you know about the company?" is one of the commonest HR questions you may come across.
Update your resume
According to some reliable online resources, every corporate in India attracts roughly 300+ resumes for a particular job opening. And out of this lot, only 1-2% of the resumes are shortlisted for the further round of interviews. Also, a lot of hiring managers use the Application Tracking System (or the ATS) to filter out the resumes as per their requirements.
So, it is clear that if you want your resume to actually pass through the ATS and get the attention of the recruiters, then you really need to work on your resume seriously. You can't simply create 2 pages of your academic history and consider it to work as your gate pass for the job interview.
This is where the first step would come into use.
You can pick the phrases used in the job description and use them appropriately in your resume. Using relevant keywords in your resume before applying for jobs is what's going to help you pass through.
Use Resume Buddy today to create an impeccable job resume. Choose from 25+ different resume templates.
Look for connections
This part can, also, be put into the process with the 2nd point. While doing a company background check, look for any possible contact or connection within the organization. A senior from the college, a sibling of your batchmate, a family friend, etc. You don't have to pressingly create a connection, but should give it a good try to see if you find anyone.
LinkedIn is a good platform to channel this process. So, make sure you have an active account on LinkedIn.
Update your social media profiles
Right! This shouldn't be a surprise at all. After all, aren't you on social media to let know the world what you are up to in your personal life!? Well, guess what? Even your recruiters are a part of this social world and, in today's times, they very much keep a close eye on your social media activities.
It is, therefore, highly advised that you screen through all your social media profiles before applying for jobs, and ensure there's no recent post that might put off the recruiter.
So, there you have it. These were some really crucial steps that you must take and follow before applying for jobs. Of course, it is not that following these steps would guarantee you a job call, but not taking care of these points certainly would demean your candidature.
Do you know what would actually skyrocket your chances of getting a suitable job? AMCAT! Find your ideal job through AMCAT. Register today!