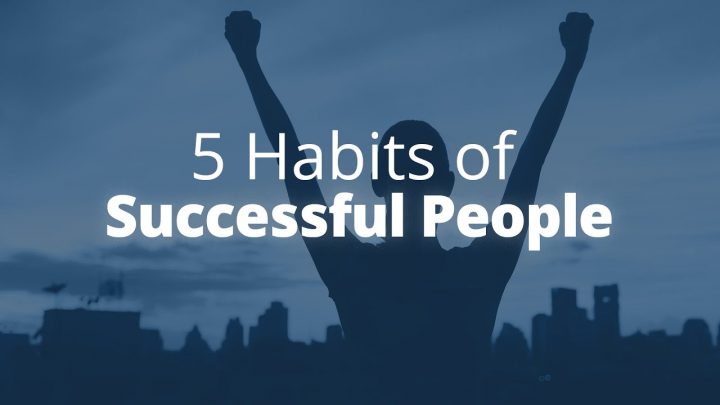 Let's look at the 5 healthy habits of super successful people that you must adopt today!
Wake up early

"It is well to be up before daybreak, for such habits contribute to health, wealth, and wisdom." –Aristotle. Sergio Marchionne, the CEO of Fiat and Chrysler, wakes up as early as 3:30 am to deal with the European market. Tim Cook, the CEO of Apple Inc., starts his day as early as 4:30 am to send emails. Jeffrey Immelt, the CEO of General Electric, says he wakes up by 5:30 am for his daily workout routine. So, rising early is the common trait that is found in many successful CEOs, government official and other influential people.
Work out

Whether it's a morning yoga session, jogging or a working out in a gym, exercising before work gives you a boost of energy for the day. Exercise gives you endorphins. Endorphins keep you happy and happy people are the ones successful in their ventures. If you think waking up at 5 am in the morning is too much for you, at-least try to get up 30 minutes before. Stretch, run, jog, do push-ups, try anything that can lift up your spirit and keep you healthy.
Healthy breakfast

Have a breakfast that consists of a large cup of room temperature water; two tablespoons of honey, muesli or oatmeal, nuts, seeds, fruit, coconut oil, and a non-dairy milk or coconut water. The things you eat enter your blood stream and flow to the brain, so inevitably they affect the way you think, feel, and work. What you eat will affect your productivity today. Avoid foods rich in fats and drink plenty of water to keep your system hydrated. Remember the saying: 'A healthy body has a healthy mind.'
Write down your plan
Successful people know their entire schedule right in the morning. If you don't take a few minutes of your time to map out the direction of your day, how will you know if you're headed towards the right direction? Plan out and strategize right in the morning so that the day becomes more manageable and less stressful.
Meditate

Spend some time to meditate in order to keep you relaxed. Experts say, 90% of illnesses are stress-related, so forget all those worries, just relax and enjoy some beautiful moments with yourself. It will make you feel relaxed and energetic.
Liked the blog? Comment and let us know.