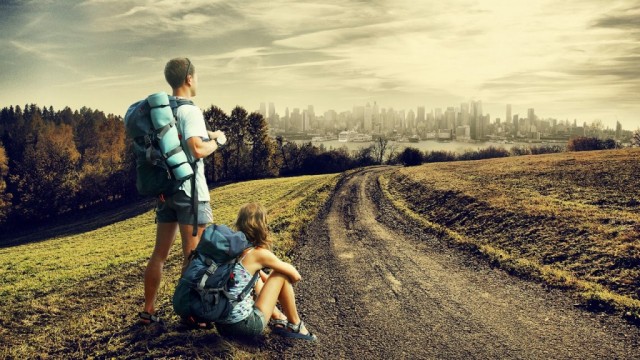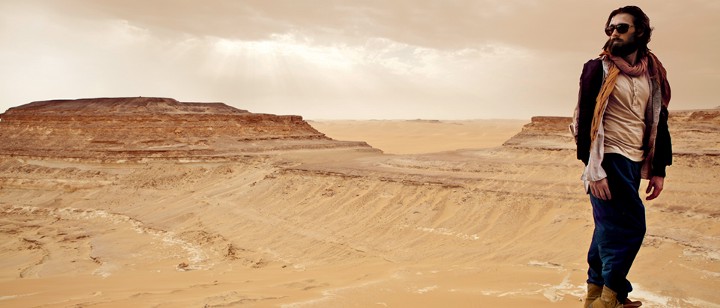 It's common to hear about individuals quitting their job and going on world tours. Especially young and single individuals with a strong passport and are daring enough to do something ballzy. But when it comes to each one of us, there is always an excuse: "Oh, I don't have the money" or "I've a shitty passport", "I have kids and have to take care of them." or " The timing isn't right". Well even though these reasons are legitimate, let it not stop you. In this article, we cover Indians (men, women) at different stages of their life who left their jobs to travel the world. All on an Indian passport.
I) Shivya Nath:
A classic example of working remotely while travelling, Shivya Nath is a social media professional and freelance writer. Quitting her corporate job in 2011, Shivya set off on her travelling adventure around the world, covering Africa, Asia, Central and Northern America, Europe and our very own India. Shivya prefers individual and open ended travel over fixed itineraries as she loves to go down unexplored paths in her own schedule. She wishes to inspire people to get out of their comfort zone and travel the world. Follow her blog, 'The Shooting Star' or twitter: Shivya Nath.
II) Siddhartha Joshi: 
A product-designer by profession and an avid traveller / travel blogger, Siddhartha Joshi is one of the most famous Indian travelers to have set out to travel the world. Siddhartha designs products for people based in various locations and utilizes this opportunity to interact with various cultures and individuals. He has travelled extensively through India, Africa, Asia — Australia, the Americas and Europe. He aims to inspire those around him to travel more and break barriers. You can follow his blog "The Wanderer". Twitter: @sid_travel
III) Purnendu and Ekta:
The dynamic duo, Puru and Ekta, are from the tech industry in India. Together, they have travelled to countries across Asia, Africa, the Americas, Europe, Australia and Oceania. A passion for photography, travel blogging and providing tips to other avid travellers based on their experiences characterises this Indian couple who show that solo travelling is not the only avenue if you want to go around the world. Their blog started off as a project for a photography competition and soon after, hosted their travels, experiences, adventures and photography. You can follow their blog, "Shadows Galore". Twitter: @ShadowsGalore
IV) Ankita Sinha:
Travelling through 7 countries and 12 destinations in just 2 years, put Ankita on the ever-growing list of Indian travelers. Having embarked on numerous adventures around the world, her tally now stands at 18 countries. Ankita believes in exploring those places which aren't just the typical and famous travel destinations but exploring the corners of the globe. With her travelling adventures, Ankita also provides styling tips and showcases her various outfits as she roams around the world. You can follow her blog, "Anki on the move" . Twitter: @ankionthemove
V) Sankara:
A globetrotter who has established his presence in all 7 continents, Sankara is a professional in digital Marketing, blog management, travel consulting and photography. He left his 8 year corporate career to travel to different locations around the world. Sankara has two dreams. One, to travel the world by the age of 45. Two, to set up a 100% green hotel property in the Western Ghats of India. I love this guy. Sankara does not travel just for its perks. As he mentions, it is his passion, his career and his life. You can follow his blog, "Be on the road". Twitter: @sankaracs
VI) Revati and Charles:
Adding to the list of Indian couples who have travelled across the world, Revati and Charles are Marketing professionals based in Mumbai. Fuelling their passion as amateur chefs and professional bloggers, the duo have journeyed across 4 continents and over 18 countries. Their travelling style is a tad different as they try to perceive destinations in a different style. They provide a different way to discover popular and famous destinations around the world. They believe that travel is meant to open doors to new experiences. You can follow their blog "Different Doors". Twitter: @revativictor
VII) Lakshmi Sharath:
A media professional, travel writer, blogger and photographer by profession, Lakshmi Sharath is another avid Indian traveller who has set foot in the nooks and crannies of not only India but over 25 countries and 5 continents. Lakshmi quit her 15 year old work behind-the-desk and embarked on her travelling adventures and built herself to be one of the top travel bloggers of the country. Having associated herself with various tourism boards across the world, Lakshmi has also authored / edited various travel books. You can follow her blog, "A travel blog of an Indian backpacker". Twitter: @lakshmisharath
VIII) Ajay Jain:
Starting his travel adventure in 2007 at the Kunzum La Pass in the Himalayas, Ajay Jain has established himself as one of the top travellers from India. He takes pride in having travelled over 80,000 Kms in and around India, Nepal and Bhutan and has also journeyed to numerous international destinations. His passion for travel transcended into professional travel writing and has developed his blog into one of the most trusted destinations for online travel information in India. Ajay has published 5 travel books and over 40 e-books based on his travelling experience. Damn that's a lot. You can follow his blog "Kunzum". Twitter: Kunzum Travel Mag
IX) Vicky and Ish:
Having quit their jobs, this couple embarked on their travelling adventures in November 2012. Having an aim to travel around the world and having realised that both of them were on the threshold of their 20s, Vikram and Ishwinder set out to fuel their passion for travel for a year, which soon extended to an indefinite period. They have now covered over 25 countries across numerous continents and have documented innumerable experiences and adventures in every destination. Their blog explores their journey, the cuisines they've encountered and photographs capturing amazing moments. You can follow their blog "Empty Rucksack Travellers". Twitter:@EmptyRucksack
X) Charukesi:
Having maintained one of India's oldest and most popular blogs, Charukesi is a freelance writer and an avid traveller. She has covered over 4 continents and 26 countries during her journeys around the world. Charukesi started her first travelling experience when she was 26 and since then, she has established herself as one of India's top travel bloggers. She has co-authored a book on freelance journalism and has also been featured as a speaker at a TedX conference in Bangalore, where she spoke about her travel experiences. One of her dreams is to live in a world free of inequality, including visas and immigration. You can follow her blog "Itchy Feet''. Twitter: @charukesi
This article was first published on Medium by Anirudh Narayan.