AMCAT Ambition Prizes 2021 will be distributed according to one's performance in the contest. Your ability and vision are going to open some golden opportunities for you to channelize your career path.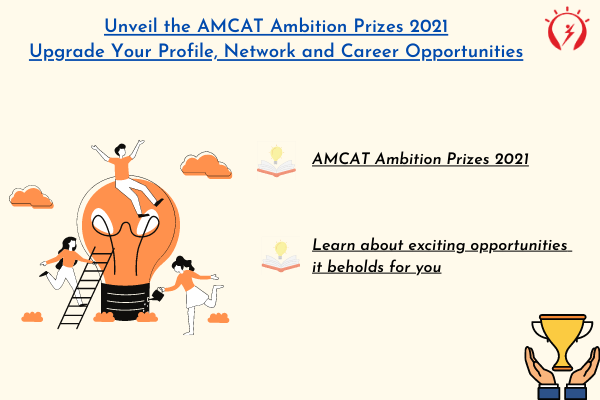 Thus, it is an exceptional possibility for graduates and especially for freshers. While a high AMCAT score will book your dream company, participation in the AMCAT Ambition contest will give you an edge over the rest. You may wonder how? If you are recognized for your dreams and ambition, then it tells a lot about you and your personality beyond imagination. Therefore, here is a comprehensive elucidation of AMCAT Ambition Prizes in 2021. Learn about how you can steer it for your profile building towards networking or opening up new career opportunities. Scroll down below to know more.
You can apply here for the contest.
AMCAT Ambition Prizes 2021
"Aspiring candidates for the AMCAT Ambition contest will be awarded exciting rewards on the basis of their video and performance."
This implies, the higher your AMCAT score and the interesting your career goal video, the higher would be your chance to come closer to thrilling AMCAT Ambition Prizes.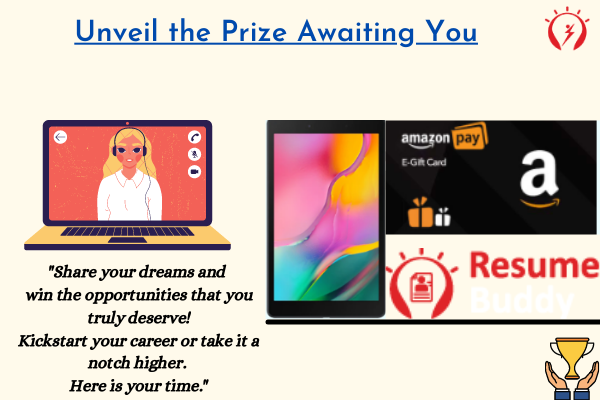 I. AMCAT Ambition 1st Prize 
The top three students who bag the first position in the contest will receive an exciting opportunity to win a Samsung Tablet worth Rs 15000/- Not only that, he/ she will also get a golden chance to be featured in one of the AMCAT Webinars. So fasten the seatbelts and ace the highest goal.
II. AMCAT Ambition 2nd Prize 
The second prize beholds the chance for the next top 10 entries to win an Amazon gift voucher worth Rs 2000/-
III. AMCAT Ambition 3rd Prize 
The next top 25 winners will win the 3rd prize, i.e. free Resume Buddy subscription for three months.
Upgrade Your Profile With AMCAT Ambition Prizes 2021
Have you any idea that why every compelling resume or cover letter has an extracurricular section? Ever wondered why recruiters become curious about your hobbies and interest. It is simply because it shows your drive to learn. Thus, it depicts your agility and curiosity to be open to new experiences. It also depicts your striving attitude to throw yourself into unexpected circumstances.
Click Here for the AMCAT Ambition Contest 2021. 
Win Exciting Career Opportunities with AMCAT Ambition 2021 Prizes
Your AMCAT Ambition score is not just limited to prizes but it will open you to new opportunities. Wonder how? Let find out:-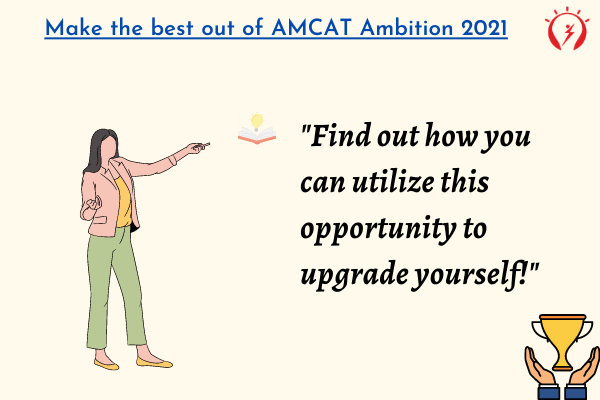 1. Profile Building 
Such participation always helps you enhance your profile. It is not just about the AMCAT Ambition prizes but about your journey during the contest. You will learn so much about yourself which would not otherwise. While you propound your career goals, you are inexplicably inviting more clarity of mind. Therefore, take the first step, the rest will eventually follow. Highlight your AMCAT contest participation on online platforms. Talk about it over your social media handles. In this way, people who are seeking the same will reach out. More than that, this will add weightage to your profile.
2. Build Your Network
Today, the world has transcended all the boundaries in every possible way. Even the professional world seems to be shrinking on one phone call. Thus, even networking methodologies are dwindling. Therefore, nowadays people are associating with like-minded people in professional spaces are connecting on an online platform like LinkedIn, etcetera.
Therefore, make use of AMCAT Ambition participation on such platforms. Talk about your contest experiences and career goals over there. Henceforth, you will become a magnet of like-minded people.
3. Career Opportunities
As you will take the AMCAT exam towards the contest, you are in a way registering yourself for India's largest employability test. Henceforth, it will not only help you enhance your visibility amongst the potential recruiters who can reach you out based on your profile.
If you wish to intensify your AMCAT preparation, you can register for prepAMCAT to grasp the examination in full depth, i.e. practice the actual question, analyze your performance and more. 
Thus when there is so much in store, you should never leave a stone unturned to bring the best out of it. All you have to do is apply for AMCAT ambition and share your career goal video.
All the best!