AMCAT Ambition Eligibility criteria are simple guidelines to participate in the contest. These regulations are laid down to ensure smooth processing of the competition without any inconvenience in the later stages.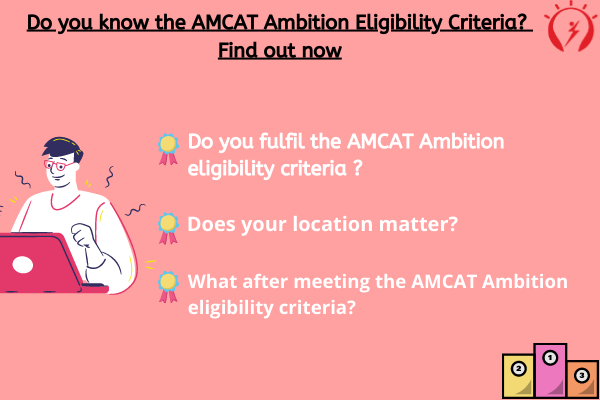 AMCAT Ambition contest is in full swing right now. Hence, there are many queries related to the required preconditions. Thus, here is a comprehensive overview of the AMCAT eligibility guidelines so that you don't miss out on the opportunity to win exciting prizes like a Samsung tablet and more for your dreams and career goals.
Hence, let's delve into it.
Do you fulfil the AMCAT Ambition eligibility criteria 2021?
See, AMCAT is an employability test. Thus, it is open to every job seeker coming from all kinds of educational background and more. Therefore, the AMCAT Ambition eligibility criteria are not rigid guidelines. However, these prerequisites are established for a hassle-free course of action.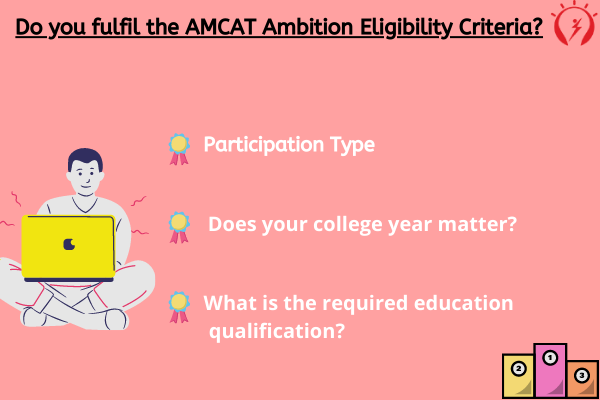 Henceforth, here is a comprehensive overview of the same:-
1. No Team Participation
Hence, only individual participation is allowed. Your application will not be accepted otherwise as a team of two or more.
2. College Year
You can apply for the AMCAT ambition irrespective of the batch year. Thus, no matter whichever year you may be studying in (1st, 2nd or 3rd/4th), you are eligible for the contest.
3. Degree 
One must hold a minimum Bachelors degree to participate in the AMCAT Ambition contest. Diploma holders can also apply for the competition. The contest is open to students from different branches and streams. Check the list of degree required:
i. BTech/BE,
ii. BCA,
iii.B.Com/B.Com (Hons),
iv. BSc/BSc (Hons),
v. Diploma Holders (1year, 2nd year or 3rd year)
vii. PG Diploma Holders,
viii. MBA,
ix. MSc, etcetera.
Does your location decide your eligibility in the AMCAT Ambition contest participation?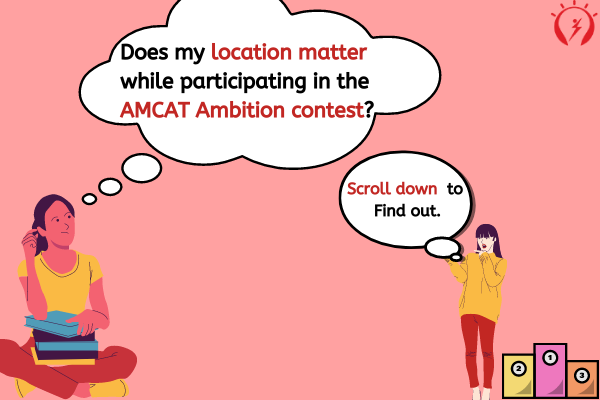 Absolutely no. This is an online contest. Therefore, you can participate from anywhere in the world. So, without wasting any time, abridge the distance between your dreams and exciting rewards by participating in the contest. Hence, don't let any distance, distance you from voicing your career goals towards exciting rewards and opportunities.
What after meeting the AMCAT Ambition eligibility criteria?
Eligibility criteria are the foremost requirements to participate in the contest. Therefore, now you can take the first step towards the competition.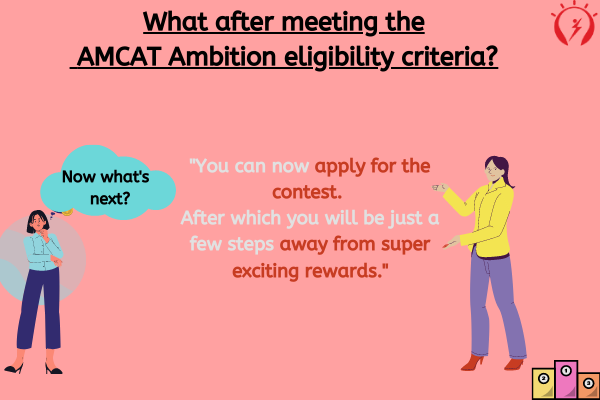 You will now have to register yourself for AMCAT Ambition. Visit the official website to apply. Henceforth, click on " book now". If you have already appeared for the AMCAT test, then choose the "Already taken" option. Kindly enter the details as instructed. Henceforth, make the payment. Subsequently, your entry will be successful, once you have made the payment.
Afterwards, you will receive emails for further communication updates.
Click Here to apply for AMCAT Ambition 2021 contest.