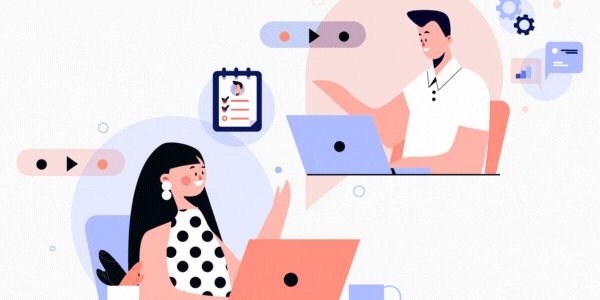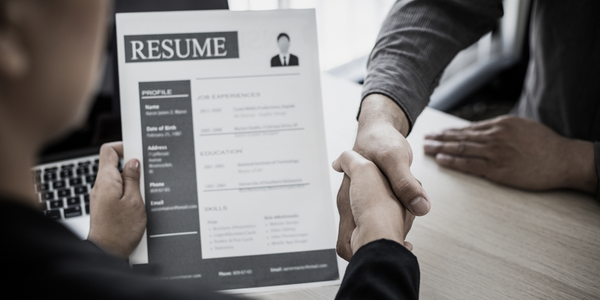 Creating a Resume for the first time will definitely be a difficult process for you. Writing a Resume for the first job, however, is something that every job seeker must deal with because everything has a first time.
Your career may be new to you. However, no employer will give you a job before anyone else because you are new to the company. In today's job market, finding a good job is really difficult. Therefore, it is crucial that you enter the job market with a professional resume, even if you are a beginner.
But in this case, you might be struggling with how to create a resume without experience. Not to worry. Even if you lack employment experience, we'll show you how to make your resume stand out in this post.
Getting your first job is a tremendous accomplishment but creating a resume for it can be difficult. You can write a CV that highlights your education, prior employment, volunteer work, extracurricular activities, and involvement in the community even if you don't have much full-time work experience because all these factors can help you qualify for many entry-level positions.
We'll walk you step-by-step through the full process of writing a first employment resume in this article.
Let's get started straight away, shall we?
What all to include in your first resume with no experience?
Choose the Best Resume Format and Template for Your First Job
There are three primary resume formats from which one can choose. They all showcase various aspects of your CV.
Reverse Resume – Your work history and education are listed in reverse chronological order on a reverse chronological resume.
Functional Resume – This approach focuses more on your talents and accomplishments as compared to your work history.
Hybrid or combination resumes – Focuses equally on your talents and work history.
Mention Contact Information
We advise sticking with the reverse-chronological format for 99.9% of job seekers.
Although career changers or recent graduates can benefit from using a functional resume occasionally, it is still far less popular than the reverse chronological one.
We utilise this area, to highlight to the employer our name and the position we hold.
You must always provide your contact information in your resume. That includes:
First and last name
Email
Phone number
Location
In addition, enter your professional email address, your location, and your LinkedIn URL (if any) into the resume header. This could be helpful to make your resume header stand out from the other first-time job applicants.
Add a Resume Objective
A summary, which an experienced person typically prepares, will not be appropriate for you when writing a beginner resume. You might, however, write a career aim instead.
However, there are a few items you must address in this part. You must therefore address the issues of who you are, why you need this job, and what you can contribute to the company in your resume objective.
List Education Details
Your educational background is one of the most important aspects in landing a job if you lack experience. Your starting resume might gain a lot of value from your school background.
When describing your educational qualifications, it is not sufficient to mention only the institution and the duration of the study if you have no work experience. To make the education section more distinctive, you can also add the following.
Program Name e.g.: B.A. in Information Systems
University Name e.g.: University of Delhi
Years Attended e.g.: 07/2013 – 05/2017
GPA (only if really high)
Honors (If applicable)
Your education is the biggest selling point on your first job resume, excluding your skills. This is not the time to be modest and minimise your accomplishments!
Write down your GPA (if it's particularly impressive), underline your honors, and most importantly, draw attention to your academic accomplishments by thoroughly describing them.
You might also add a list of specific courses you've completed that are important to the job you're applying for.
Register for AMCAT | India's Leading Fresher's Assessment And Job Site (myamcat.com)
Highlight Your Skills
If you are a skilled applicant, recruiters see you as a possible candidate to offer the position, even if you have little (or no) work experience. As a result, the resume skills section is one of the most important sections of your resume if you have no professional experience.
There are two categories of skills that you can list on your resume: hard skills and soft skills.
Your ability to work in a team, adjust to new situations, and effectively use your hard abilities are all examples of your soft skills. Your personality, social abilities, communication, attitude, and other factors are all linked.
Hard skills are technical know-how and specialised equipment. They are abilities that one acquires and uses on the job. Hard skills include things like:
Financial Accounting
C++
Adobe Illustrator
Although companies are increasingly looking for soft skills, we recommend sticking to hard skills on your first job CV.
Of course, skills like "teamwork" or "critical thinking" are highly valued by the majority of employers.
The problem is that the recruiter is unable to determine whether you truly possess critical thinking abilities or if you have just added them on your resume to fill space.
Hard skills, however, are fairly simple to test.
Stick to One-Page Limit
How long should a resume be?
At this point, it seems like an endless dilemma. But, since this is your first employment, the answer is definitely one page.
There's no reason to go beyond that limit unless your employment history is extremely lengthy and takes up more than one page. The recruiter is unlikely to want to look over two pages of hobbies and extracurricular activities.
FAQs
Q.1 Is a resume necessary when applying for your first job?
Ans. Depending on the area, a resume or CV is required for every job application, whether it is your first or twentieth. The recruiters need to know a little bit about you and your abilities before selecting whether or not to call you in for an interview.
Q.2 Should I use a resume template when looking for my first job?
Ans. You should, indeed. Recruiters review thousands of resumes each day, so using a professional template is a great way to stand out from the competition. Are you unsure of how your CV should appear? Pick one of the to make your format easier. You can modify the content created by professionals to your needs and be prepared to apply in no time.
Choose the appropriate format and template to save yourself from the trouble of preparing your resume. Pick a resume template that is compatible with ATS.
Q.3 What should I include in my work experience section on a resume if I am applying for my first job?
Ans. It goes without saying that you won't have any work experience if you're a new graduate. In reality, few firms require years of work experience for entry-level or junior positions.
To determine whether you're a suitable fit for the position or not, they'll consider your various types of experiences (internships, extracurricular activities, etc.).
Every professional in the workforce has at some point created a resume for their first job. These resumes are the ones that employers frequently evaluate because they are expected to. You can stand out from the competition by emphasising on your accomplishments and positive character attributes that make you the ideal candidate for the position.