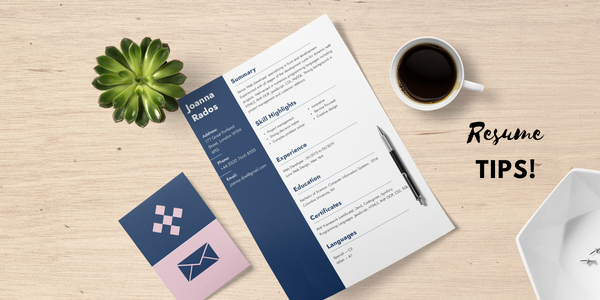 In today's time, it is crucial for job seekers to be aware of the strengths that employers nowadays are seeking in employees. With this knowledge, you can better design your resume to highlight your talents and convince employers that you are the ideal candidate for the position. The days of getting by with just a resume that highlights your skills are long gone. These days, if you want to catch an employer's interest, you need to know which important abilities to highlight in your resume showcasing your strengths.
It is essential to showcase your skills to potential employers while preparing your resume. Making a list of your relevant strengths is one method to achieve this. Knowing which skills to highlight on your resume will help you decide which ones best showcase your aptitude for a given position.
When it comes to placing individuals, recruiters have a lot of things to take care of. These routine tasks have a significant effect on task and skill improvement. Candidates must be able to describe their skills in a way that will result in an appealing resume when it time comes to look for a new job. You'll discover the top recruiter qualities in this post, along with tips on how to mention them on your resume.
Despite the convenience of job searching, you still need a strong resume for the position you want the most. Learn how to include Personal Strengths, Skills, and Hobbies in a resume for a job. These pointers can help you showcase your strengths in resume and stand out from the crowd.
Register for AMCAT | India's Leading Fresher's Assessment And Job Site (myamcat.com)
Why Is It Important to Highlight Strengths in a Resume?
When applying for jobs, it's crucial to highlight your talents on your CV because it will help the hiring manager or employer see the value you can bring to the table. Keeping in mind the points, you may convince potential employers that you'd be a good fit for the job and that you have the skills necessary to carry it out. When submitting a resume for a good job, it is crucial to highlight your strengths in resume.
Knowing what value, you can provide to an employer and recruiters is beneficial for them.
By highlighting your strengths in resume, you will be able to demonstrate why you are qualified for the position.
By showcasing your strengths, you will be able to show your ability to do the work.
Including your most important abilities and skills in your profile can help recruiters notice you.
How to Include Strengths in a Resume?
Your hard and soft talents, work history, and accomplishments in relation to the objectives and duties of your employer will usually be considered as your strengths. You should first make sure that the information on your resume is accurate to get the hiring manager's attention. You must highlight your advantages. If you want to make the best possible impression on the hiring manager, you need to be able to highlight your strengths quickly.
Your individual strengths are what make your resume stand out in this crowded job market and land you an interview. Your best qualities, talents, abilities, or even experiences may be your strengths, which guarantee that you are qualified for the position you are seeking for. Knowing which skills to emphasise on your resume is just as crucial as its format and organisation.
List of strengths to be included in a resume:
Sincerity
Nowadays, honesty is a rare quality. One of the most crucial skills to highlight on your resume is honesty. It contributes to the recruiters' confidence in you regarding their tasks, sensitive data, and important projects.
Exceptional Work Ethics
Each and every recruiter wants productive employees. Strong work ethic is therefore the best quality to draw recruiters. A hard worker is someone who can give their everything to the organisation in any trying circumstance.
Consistency
Being on time shows that you can finish the assignment you've been given by the appointed time. Working on time will show to employers that you can complete tasks on schedule. Additionally, it demonstrates your professionalism and productivity, which is another important quality to highlight on your resume.
Making Decisions
You frequently have to choose the right decision while working for a company. This quality is crucial for leaders who might have to make plenty of judgments.
Customer Service
The ability to provide excellent customer service is crucial for individuals who deal with clients. This implies you can offer a great customer experience and support in problem-solving. For positions like cashier, the ability to deliver outstanding customer service is crucial.
You should outline every aspect of your background in your resume. It also contains your assets and liabilities. Because recruiters will pay greater attention to your strengths in resume, they will assist you in landing a decent position. It is preferable to speak up and demonstrate your abilities than to be quiet. Therefore, let the recruiter know what you can do for their organisation and your skills. The skills that companies value most include the ability to work for the firm effectively and efficiently and the ability to consistently provide results.
Furthermore, during the interview, the interviewer may inquire about your abilities; at that point, you should provide a great response to show why you are the most qualified and appropriate applicant for the position.
With this knowledge, you should have a clear understanding of the strengths companies usually look for and how to highlight them on your resume.
FAQ's
Q.1. How to list skills on your resume in 2023?
Ans. You can list down skills on your resume with the help of the following points:
Understand the skills that impress employers in your industry.
List all your exceptional skills.
Remove the least relevant skills.
Consider the job description.
Organize bullets.
Provide examples.
Q.2. What are some specific skills employers look for on a resume?
Ans. Employers and recruiters always want their employees to be effective at work. As a result, they look for qualities in employees such as commitment, perseverance, quality work, punctuality, and problem-solving abilities.
Q.3. What are good professional strengths to add in resume?
Ans. Talents, experiences, and personality traits that enable a person to perform in a job are known as professional strengths. A question about your strengths will frequently come up during a job interview.