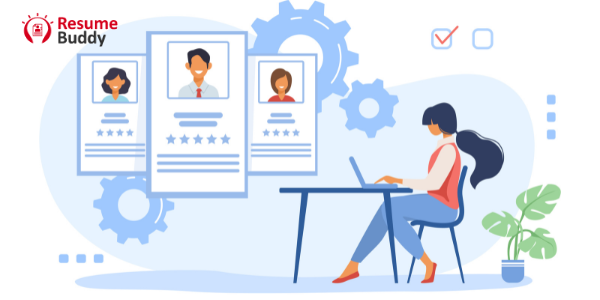 At the time of preparing your resume and talking about your skills and experiences, it is always important to keep a few important things in mind. Take a look at what is required to impress the recruiters at the first stage with the kind of information that needs to be there in the resume.
At the time of applying for a job, It's highly recommendable to go through the required responsibilities mentioned in the job description, and then match the same with the skills mentioned in your resume.
Generic Resume
Always keep in mind, that every company has different requirements depending upon the job openings, and sending across the same generic resume is not going to work. It is highly recommended to add relevant skills and other required details, before blindly applying for a job.
One must provide a short resume summary introducing themselves to the recruiter and the same shouldn't be more than 3-4 sentences.
Register for AMCAT | India's Leading Fresher's Assessment And Job Site (myamcat.com)
The resume is not ATS friendly
A lot of companies these days have ATS i.e., Application Tracking System, which helps recruiters in scanning and shortlisting resumes. In order to get through the ATS scan, the resume format needs to comply with certain rules. Also, if in case the resume is not appropriate it will automatically get rejected at the screening stage itself.
Gaps in employment
Always be cautious in case your candidature gets rejected because inconsistency in employment history can be one of the reasons behind the rejection of your job application. If you are a fresher, and you have a gap in your academic profile, this is a red flag for your resume. Hence, if you have any gaps be it in your professional or academic area, always ensure to mention the reason behind the same. Doing this can there save your resume from being rejected right away.
Resume only talks about the job role
Always remember that is equally important to add about your accomplishments when you are highlighting your work experience in your resume. The recruiter is not just interested in knowing about your employment history but at the same time wants to see a growth structure.
This will give a clear picture to the recruiter about your career progress and provide them with clear insights in terms of your skill development.
Resume is too long
Usually, job seekers believe that adding each and every detail of their academic as well as professional career. They are mistaken about the fact that this will impress the recruiters. We are not denying that you should not mention these details, but not make them extra descriptive and keep them to the point. A long resume does not make it to the list of shortlisted resumes or increases your chance of getting an interview call. Make it compact and informative.
AMCAT offers a professional resume writing tool – Resume Buddy is your one-stop solution to avoid all these mistakes in the resume. This tool can help you create an all-around resume with AI-suggested keywords and sentence suggestions. Not only that, but you'll also receive a list of potential interview questions based on your resume.