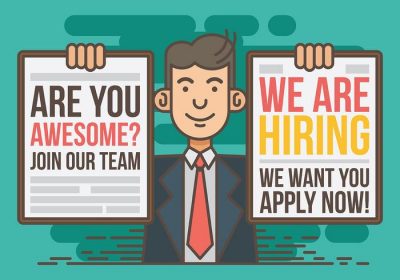 As the world is reeling with the COVID-19 pandemic, getting good off-campus jobs might seem harder than ever. However, are off-campus placements really going to be tougher now? Has the job market shrunk due to the pandemic and what should you do about it?
In this blog, we will try to answer all these questions and find out how you can actually turn this pandemic into an opportunity. Let's dig in.
Off-campus placements during the pandemic

Off-campus placements have always been rewarding for sincere candidates. A lot of our AMCATeers have gotten better jobs off-campus than what they could manage through campus placements. And, things have not changed much during the COVID-19 pandemic either.
There are a lot of companies, especially in the entertainment and IT sector, that are continuously hiring candidates. Not just that, e-retailers like Amazon and Big Basket have also peaked during this time. In fact, Amazon hired over 2 lac candidates during the pandemic to meet the increasing demand of the customers.
So, to say that the off-campus placement 2020 scenario doesn't look good will be doing an injustice. Data Scientists, Backend and Frontend Developers, along with Application Developers and Digital Marketing experts are now being hired by employers at an increasing pace. We have compiled a list of the jobs that are going to be in demand in 2020, have a look.
Also read: Top 5 companies to apply for during off-campus placements
Preparing for jobs in 2020 and beyond
We can unanimously agree that the job market is changing right now and it is going to change a lot more in the future. As more and more companies are shifting to digital platforms completely, off-campus hiring has taken a different and better turn. However, during these times, your focus should be on how to use this period to develop the skills that will be in demand in the future and be prepared for success.
Know what the recruiter is looking for
Go through the job description provided for the profiles you are interested in and see what is it that the recruiter/s is looking for in an employee. Then tick the skills that you are confident about and start working on those skills which you think will make your candidature stronger.
These can be both soft-skills or hard skills, depending on the profile, your assessment and preparation for the future. To understand your strengths and weaknesses for the profile you are eyeing and to ensure success, you can opt for the AMCAT assessment exam.
AMCAT can not only introduce you to the latest opportunities in your field, aide you during off-campus placements but also prepare you for the tests conducted by the companies to further shortlist candidates. Also, now that you are getting an AMCAT certification FREE with your AMCAT purchase, your candidature is going to be stronger than ever.
Work on your communication skills
A lot of people are so focused on getting the right degree and marks that they forget how important communication skills are. In fact, in a survey conducted by LinkedIn 2016, communication skills topped the list of soft-skills that recruiters look for. That goes on to prove how important it is that you use this period to work on this important skill.
Communication skills can not only help you land a good job but also make communicating within the office that much easier. Poor communication skills will mean that you won't be able to prove your point as effectively and other members of the team will have a harder time understanding you.
Since English is the language used in most offices, we would suggest you to start reading novels and newspapers in this language. Pay attention to how these writers use grammar and tenses to understand the nuances of the language. Also, try communicating with people in English. It may sound alien to some but it is a matter of you improving and courting success.
Off-campus placements in 2020 are not going to be harder than ever though you will have to put in more effort to prepare yourself for it. So, don't sit idle right now and start working on yourself to bag the best possible opportunity.
If you have got any questions, feel free to drop them in the comments section below.