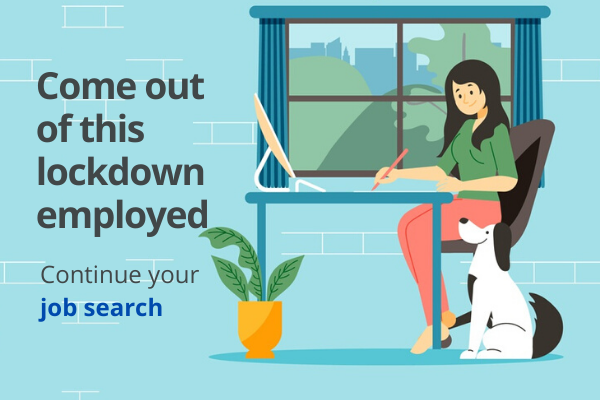 Due to the COVID-19 pandemic, the job search of thousands and thousands of people have been affected. The unemployment rate is constantly increasing with companies like Swiggy, Uber, and Zomato laying off people in thousands. Moreover, measures like cancelling this year's appraisal, executive class employees taking salary cuts, and putting last year's bonus on hold are some of the ways this outbreak has impacted all of us.
On top of all that, you may be worried about the future of your online job search. And to put your worry to rest, you should read this blog to get some job search advice.
Recruitment Process
One of the most crucial steps in your job search is applying for job openings. However, due to this pandemic, the recruitment has either been halted or gone virtual. That means companies are still looking for candidates ideal for the job post. Hiring managers are using tools like AMCAT to shortlist candidates for the next round of recruitment.
That is why the only thing you should worry about is strengthening your candidature because the competition is fiercer than ever before. So, start focusing on your job search and make yourself stand out from the rest.
Working Remotely
Coronavirus pandemic has forced people all over the world to work from home; this has led to the emergence of a different kind of skill set. Recruiters are now looking for candidates who can assure them that they can operate remotely without any technical difficulty. That is why if you are searching for a job during these trying times, then you need to show the hiring manager that you can adapt to this new mode of working.
The best way to show the recruiter that you can comfortably work from home is by conducting a seamless virtual interview without any technical glitch from your side. So, start taking these skills seriously.
Importance Of Certifications
The present time is the right time to put certification courses on your job resume because the coronavirus pandemic has increased the value of these courses. Moreover, companies like Oracle, TCS, and Google are giving their certification courses for free. In fact, after booking the AMCAT exam, you will get access to one of the AM Certifications of your choice. So, use this chance to give your skills the validation it needs during this lockdown.
Skills In Demand
The coronavirus pandemic is creating demand for job profiles like Cybersecurity specialists, Digital Marketers, Data Analysts, Business Development Managers, Cloud programmers and Sale executives. In fact, these particular job profiles are going to be in demand ever after the pandemic subsides.
In addition to that, industries like Healthcare, pharmaceuticals, and grocery will most likely call for an additional workforce. And, if you want to take advantage of these upcoming opportunities,  then you should start working on transferring your core skills into new domains. Moreover, you should also focus on acquiring IT skills to give your online job search a silver lining.
The Coronavirus pandemic has negatively impacted your job search. However, all is not lost because the recruitment is still going on. So, you should only focus on building your candidature stronger than ever before.
Keep your job search on and overcome this pandemic with success.
Best of luck!