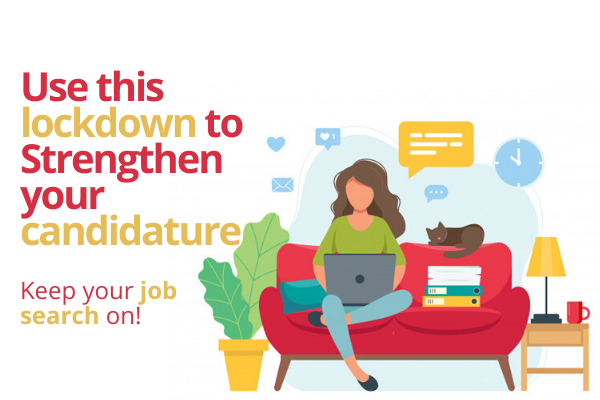 The coronavirus pandemic is creating an environment of uncertainty and fear, which is having a negative impact on everyone and everything. Both human lives and businesses are suffering huge losses and are living in anxiety about what the future holds.
That is why it is natural to fear the fate of your job search. Many job seekers are confused about whether to continue their job search or to take a back seat and wait for this pandemic to subside. However, to know how it will affect your search for your dream, continue reading.
New Mode Of Interviewing
The first and foremost thing that you need to know is that companies are still recruiting candidates. In fact, the hiring managers are using tools like AMCAT to find the ideal candidates. So, you don't need to worry about job opportunities because there are ample of them available.
However, the most significant impact of the coronavirus pandemic is on your mode of interviewing. Hiring managers have shifted to remote recruiting and are using software like Zoom, Google Meet, and Skype to conduct interviews.
Working Remotely
No one knows how long this pandemic is going to stay, so the hiring managers are looking for candidates who can show that they have what it takes to operate from home. So, you need to tweak your online job search in a way to show the recruiter that you can successfully adapt to working remotely.
One of the best ways to show the recruiter that you have the skills to work remotely is by conducting a seamless interview round without any technical glitch from your side. Therefore, practice your virtual interview skills and prove to the recruiter that you are the ideal candidate for the job role.
Sectors In Demand
The COVID-19 outbreak has increased the demand in sectors like Healthcare, pharmaceuticals, consumer goods, and IT. So, you can expect these sectors to boom in the future. Moreover, these sectors will start looking for people with the ability to transfer their core skills into new domains. So, start focusing on acquiring new in-demand IT skills.
Some of the job profiles that will be in-demand are Cybersecurity specialists, Artificial Intelligence, Digital Marketers, Video Producers, and sale executives. You can complete certification courses relevant to one of these domains and give the required validation to your skills.
These are some of the ways that coronavirus pandemic has impacted your job search. So, rather than losing hope, you should focus on strengthening your candidature to make yourself stand out from the rest.
Get closer to your dream job by making the right of this lockdown.
All the best!