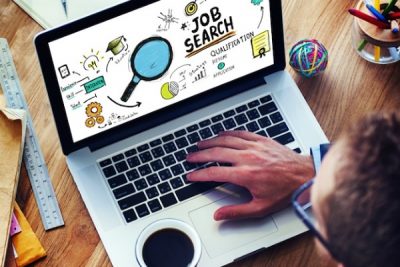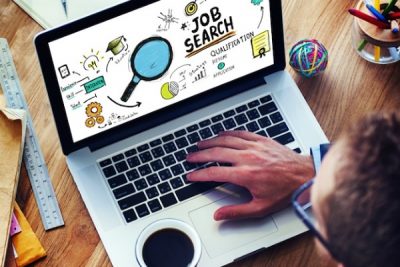 A job search is an exhaustive process whether it is for a student searching for jobs after graduation or an experienced employee searching for their next job change. There might be several different reasons that you want to find a job quickly –
the pressure to find the first job
a job with better pay
a job with better work-life balance
or simply a change from the existing horrible working conditions!
Whatever your reason might be, your job search has to lead to a better job for sure.
But, sometimes getting a job quicker might mean you compromise on some factors.
We have created a short guide to help you plan your job search in such a way that it will lead you to a fantastic job without any compromises.
Put your dreams and goals down on a paper – The job search for your dream job first begins from narrowing down to what your dream is! List down what are the factors that are important for you in a job, what industries you want to work in and what are the job profiles that excite you. Make sure this is written where you can see, so you know every day what you are working towards.
Make a schedule – A job search is also a job, and those who don't treat it like one fail to succeed in it! Finding a suitable job takes a lot of time and those who say they found a job within days are probably lying or just telling the exact time it took to finalize the offer. A job search is like an iceberg, others might be able to see only the interviews but below is the solid preparation of mock interviews, resume preparation etc. Create a schedule of at least 3 months with all the activities to get the job.
Create a resume first thing – You will start finding job openings pretty soon on your job search but unless you have a great resume it is all gone to waste! The key to finding success in fresher jobs is having an impressive resume. You can use the Resume Buddy to make sure you use a kickass template and keywords that will set your resume apart. And using the tool will save you precious time as you can create an impeccable resume in no time!
Apply and follow multiple job postings – If you have the luxury of time in your job search you can pursue just one job from application to interview. But in order to find a job quickly, you need to pursue multiple leads and attend multiple interviews simultaneously. You should attend at least an interview a week to optimize your chances of finding a job.
Prepare for interviews – You should be prepared to attend an interview at any given time! The best way to get prepared is by signing up for a mock interview with a tool like Mock AI. It will give you inputs on your body language, communication skills, and voice modulation. The better you are prepared, the more confidence you will have in yourself. This way you can attend an interview on even short notice!
Use every channel possible – When you want to go fast and furious in your job search, you need to cover all the channels possible. While you should sign up for all job portals and networking sites like LinkedIn, you should also register for AMCAT. The employability test is a great way to connect to recruiters who are hiring for jobs after graduation. You can take the test and apply for jobs on the AMCAT portal with your skill score! Every month over 3,00,000+ interview calls are sent to students!
Tell everyone and ask everyone – Many times people like to be secretive about their job search. If you are a fresher you shouldn't be worrying about this and if you are already working then you should be careful about not disclosing it in office. However, you should ask people for opportunities in their companies and tell them you are interested. Start networking because you never know when opportunity knocks at the door!
Put more effort than usual – Make a resume, apply for jobs and attend interviews is the standard procedure for every job search. But, when you want to get a job quicker you need to put in more effort. Ensure you customize each resume application, attach a cover letter and edit your resume headline. Recruiters will love to see that you have put in the extra effort to catch their attention.
Don't remain idle – If you are already working then it's not a problem, but if you are out of college and looking for fresher jobs then you shouldn't remain idle at home. You should start working on voluntary jobs or take up internships in the field you want to work in. This will show that you are hardworking and love to take initiative, and will help you get a job faster.
Make sure you plan your job search according to these tips and you will soon find yourself with offers for jobs after graduation! For more such fresher jobs tips follow our blog here.