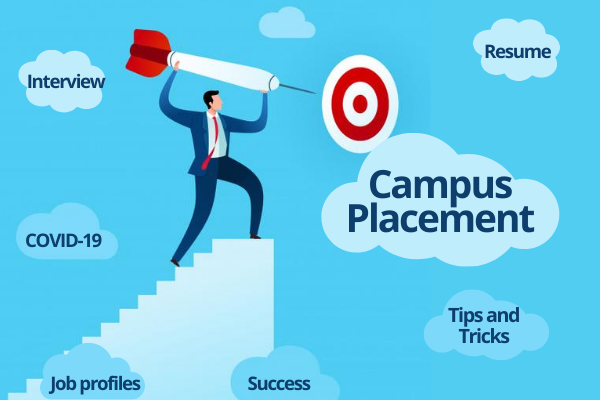 Universities and colleges across the country have switched over to virtual campus placement drives to help students get job opportunities during the coronavirus pandemic. From holding webinars about skills and job profiles in demand to contacting companies to take online assessment tests and video interviews, the placement cells are not leaving any stone unturned to ensure that students have ample job opportunities.
Higher education institutions are also opting for AMCAT to help their students gets more opportunities. In fact, during the lockdown, AMCAT conducted 122 placement drives, approximately 6,800 students turn up and more than 1500 offers were made.
So, even if options for students are limited due to the pandemic, but with the right skills and job readiness, you can also score job offer from your dream company.
Changes In Campus Placement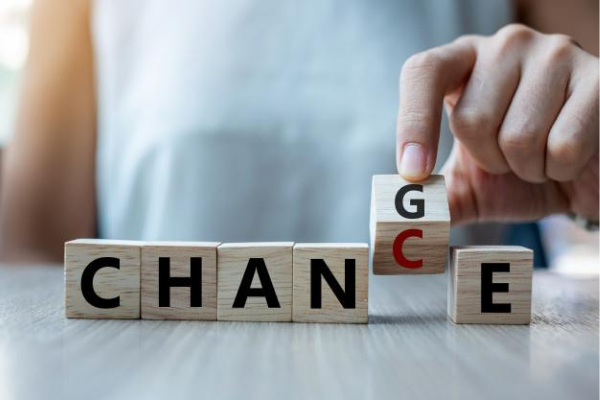 The campus placement this year has taken a hit due to the global pandemic. To help you better understand and prepare for the future campus placement here is how the placement of freshers has been affected.
Online Assessment Test
Colleges or Institutions are conducting Online assessment tests for last year students to strengthen their candidature in front of the recruiter. Having a solid score in your online assessment tests can show the hiring manager how polished your skills are.
For instance, with AMCAT, you can quantify your skills and job-readiness. So, aim to get at least 550/900 in your AMCAT exam and show the recruiter what you got.
Webinar
Institutions are regularly conducting webinars for students to prepare them for job scenario after the pandemic. Placement coordinators are trying to get in touch with alumni and companies executives to help the students deal with the pandemic.
Attending placement webinars will help students get insightful knowledge about the present job market. This will help them create targeted job applications, job resume and cover letter.
Virtual Placement Drive
Almost all the companies are conducting online recruitment drives to screen the job resumes of students. Once you are shortlisted, they will either conduct job interviews directly or opt for written tests.
In fact, many organisations are giving assignments or taking virtual technical rounds as a part of the recruitment drives. Companies are also trying to accommodate as many students as possible in campus placement drives.
Tips To Ace Campus Placement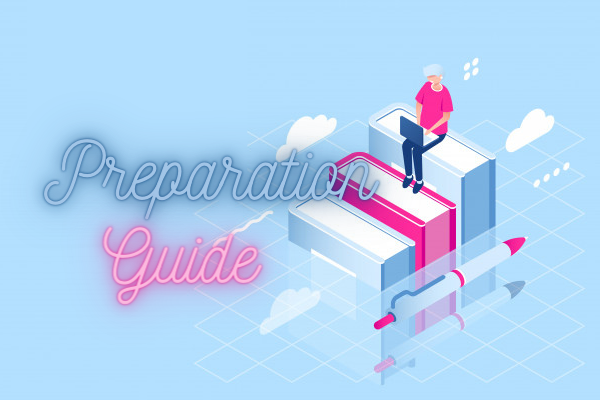 In higher education institutions, campus placements are one of the most important time periods for students. So, to help you put your best foot forward, here are some top tips to get the job of your dreams.
Learn About The Company
Companies are only going to hire deserving students who are serious about their goals and aspirations. So, invest some time to learn about the company and the industry.
Some of the best ways to do that are by going through the job description given to you by the placement committee, learn as much as you can about the company's history, work ethics and future goals.
Moreover, to show the recruiter how serious you are about this job role, don't forget to throw in a few industry keywords in your job resume and during your interview rounds.
Social Media Platforms
On LinkedIn, connect with the recruiters of the companies coming for campus placement to learn more about the company's policies and products. Moreover, make sure your LinkedIn profile isn't blank, so update it from time to time.
Ask your friends, peers, professors and Alumni to endorse your skills and write comments on your work ethics and management skills. This will help you further strengthen your candidature.
In addition to that, try to connect and talk to the present employees to get first-hand information about the recruitment process and what kind of candidate they are looking for.
Gain Knowledge
In order to make the cut, you need to have more than good grades and extra0curricular activities. You should be aware of some applied cases or real-world incidents in your area of interest.
Moreover, try to complete relevant certification courses from an accredited source to validate your skillset. Having relevant certifications on your candidature can further strengthen it and improve your chances to move on to the next round of the campus hiring.
Work On Your Job Resume
Once you have gone through the job description, you should start working on your job resume to make it profile targeted. Sending the same job resume for different job profiles can cost you your dream job, so make sure you don't make this mistake.
An ideal job resume should highlight your skills, internships (if any), extra-curricular activities and educational qualifications. Re-check that all the information on your resume is legit and in bullet points.
In addition to that, there should not be any grammatical or spelling errors in your resume. You can also take help of professional tools like Resume Buddy to make the perfect job resume within minutes.
Personalized Cover Letter
Attaching a cover letter to your job resume can increase your chances of getting the campus offer. Put high emphasis on your skills and certifications when working on your cover letter. Moreover, don't forget to mention the skills that you gain throughout your college years.
Above all, a cover letter should not be more than 3-4 paragraphs long. Use a formal and respectable tome when writing your cover letter. Try to strike a balance between professionalism and creativity to make you cover letter stand out from the rest of the applications.
Online Interview
Thanks to the coronavirus pandemic, traditional job interviews are replaced by virtual interviews. So, to get a hang of this new mode of interviewing, you should practice giving a mock interview.
You can either take the help of your family member or opt for Mock-AI to practice giving job interviews at home. Carefully go through the feedback you receive on your interviewing skills and find out your weakness.
Other than that, you should also work on building your confidence and fluency. And, for that, you should prepare answers to common interview questions.
Right Body Language
From the start to the end of your virtual interview, try to be confident, polite and positive. Even during the video interview, sit with your back straight, don't make the mistake of slouching.
Moreover, take a deep breath before answering any interview questions. Try not to overthink and continuously encourage self-confidence. Your outfit should be professional and don't just wear an ironed shirt over your shorts/PJs.
Above all, there should not be any technical glitch from your side as it will show the recruiter that you won't be able to work from home effectively and efficiently.
Conclusion
Now, this everything that you need to know when gearing up for campus placement. Make sure you carefully follow all the instructions given to you by the company and regularly coordinate with the placement cell of your college/ institutions.
In addition, make sure you are polite, confident and fluent throughout the placement drive. And, most importantly, stay positive and motivated during this trying time.
All the best!