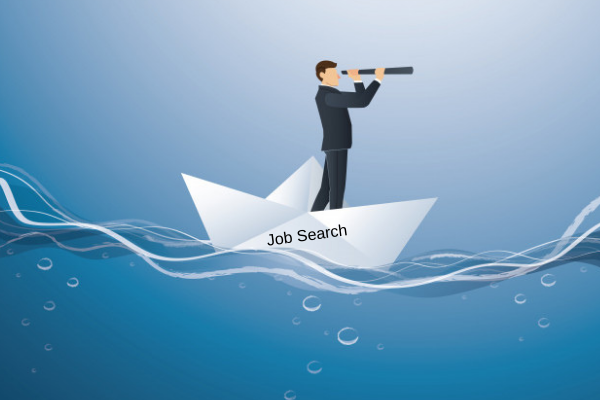 Searching for jobs is one of the most stressful phases in the life of a youngster. The level of stress increases and that of confidence decreases with each passing month post the graduation.
It is likely that your friends are moving on with their jobs after graduation and you are still searching for your first job!
If you are feeling dejected and are at the end of using all the job search tips you know, then you are at the right place. We want you to STOP! Yes, just stop whatever you are doing now in searching for jobs and follow our guide for job success. Here is what you need to do –
Take a step back and assess everything you have been doing
Many people think searching for jobs means finding jobs on online portals and applying to them. They think that finding the right job is the toughest part, but the real challenge is converting that job opportunity.
You might be doing the first part properly, which is finding good jobs, but you might not be doing a successful attempt of applying for it.
The first step you have to do is assess how you have been approaching your job search. List down the online portals you have been applying on, the job profiles and companies you have been searching, and take a look at your resume. This is the time in self-reflection and assessment because something is definitely not working!
Narrow down your options
Many of you will know the process called A/B Testing, while it is a way to test apps or webpages, you have to put the same philosophy to use while searching for a job. You will have to create a Plan A and a Plan B.
Both the plans should focus on a particular job profile and accordingly change your course of action.
For instance, many engineering students apply to every company and job profile possible just to increase their chances of getting jobs after graduation. But that doesn't happen!
For Plan A choose one job profile, for example, UI/UX Engineer and create a resume accordingly. Add a cover letter and list down all the companies you want to apply for this role. Repeat this process for each profile, only then you will increase your chances of getting a job.
Cut down your distractions and focus on improving your profile
Also, at any given time don't have more than 2-3 plans or job profiles to pursue. You will again lose track of what you are attempting to do. Ideally, only keep 2 plans in place.
The next thing you should is cut down all the things that take your time and focus exclusively on building your profile.
Register for the AMCAT and start preparing for it. The AMCAT is an employability test and will help the recruiters place a score on your skillset, and compare you to others.
Concentrate on holistic job preparation
If you have not been lucky in your job search yet then it means you need to do more preparation. Apart from the AMCAT test, you also need to work on your resume and interview skills.
As we mentioned earlier, you need to have customized resumes and cover letters for each job profile. If you are finding difficulty in doing it, use Resume Buddy tool to make it easier.
A mock interview is the best way to hone your skills for the interview and Mock AI is the best AI tool in the market which will give you unbiased feedback and advice on improvement.
Apply for jobs on the AMCAT portal
Once you have done all the above things you should be prepared to land a job soon. However, one of the key elements that you might be missing out on is making use of the AMCAT job portal.
Thousands of big companies and startups like Snapdeal, Mahindra, Just Dial, Cognizant, Microsoft, Accenture, Nokia, TATA Motors, Coca Cola, Titan, Godrej, Mindtree, and Axis Bank are hiring across job profiles for both tech jobs and non-tech jobs across multiple cities in India.
Giving the AMCAT and getting the AMCAT score will make you eligible for many of these jobs, and you will get interview letters even without searching for jobs yourself!
So what are you waiting for? Revamp your plan for searching for jobs with these job search tips and find yourself getting interview calls soon!