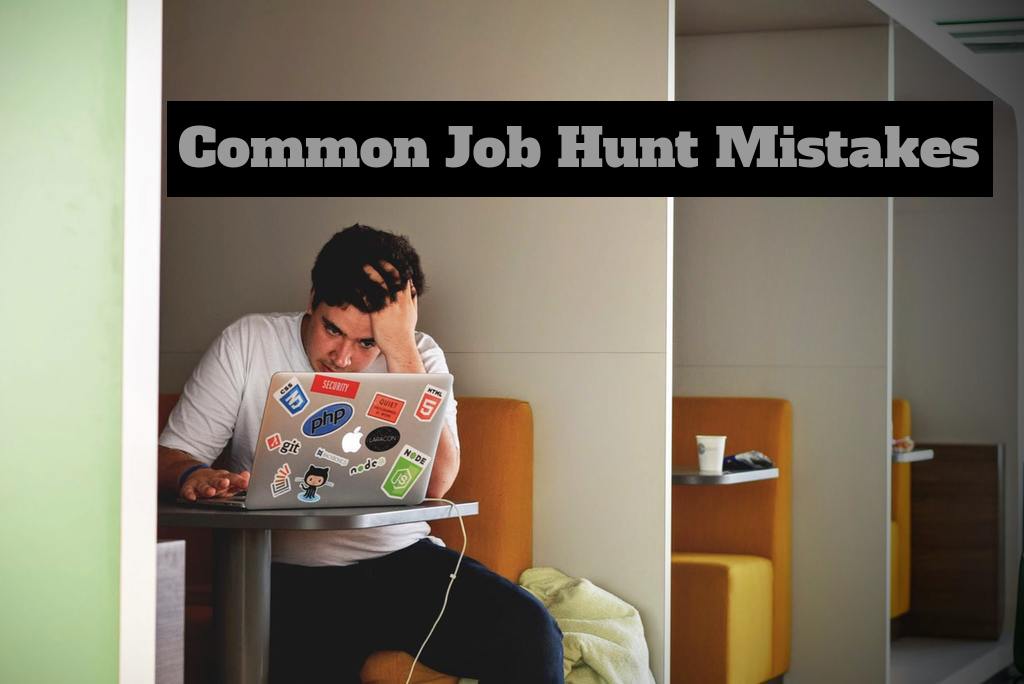 The process of job hunting starts as soon as you are in the final leg of your degree completion or have already done it. The route is tedious requiring not only academic qualification but perseverance and determination to succeed through all the hurdles and set-backs.
But then, the job search is not something freshers are acquainted with. So, they are bound to make some common job search mistakes.
In this segment, we will deal with the same errors so that you can take heed and be prepared not to repeat the same during your job search.
Searching for jobs independently
While it is appreciated that you are making efforts and calling companies or visiting physically to know about openings and drop-in resumes, the procedure has lost its charm as the internet has taken over. In fact, it has made the entire job hunting process much more convenient.
So, if you have been making the same mistake, divert and register yourself with reliable job search engines and start afresh.
It keeps you updated on recent happenings and openings and the job market, hence helps you avoid missing crucial opportunities.
Not focusing enough on the resume
Yes, in spite of it being discussed pretty repeatedly, it is one of the common job mistakes candidates make. Your job hunting process starts with the resume and decides where you head next, to the interview room, or out of it.
Candidates still take it easy and make silly mistakes while building their resume. Don't let your resume destroy your efforts and qualifications.
Want to know what are the biggest resume mistakes people make? Read here!
If you don't have much to mention in your resume, here are two ways to make your resume attractive and more prone to selections:
AMCAT score: Register for the AMCAT exam and watch your job hunting process fast forward itself. AMCAT score helps you get direct interview calls from big companies including Cognizant, Accenture, Titan, Godrej, ITC InfoTech, and many more…
AMCAT certifications: In the current job scenario, skills count as much as you academic qualifications, if not more. Get certified for your skills and increase your chances of getting a great job easily.
Not Preparing for the Interview
Once candidates get their interview calls, they get lenient. For some, an interview is just a formality where they just ask general questions. But it is a complete misunderstanding and one of the common job mistakes.
Interview is an important part of getting a job. It is not only about a frank conversation but about understanding the candidate more closely.
Personal interviews test various aspects of your personality including physical gestures, moral values, skills, problem solving capabilities, etc. Therefore, it is vital to show up fully prepared for the interview.
Not utilizing the power that the Internet is
Even though people are glued to their phones and laptops 24×7, they are still unable to utilize it to their benefit during the job hunting process.
If acted smartly, not only can it help in your job search, but can veritably aid in preparing your resume, getting a competitive score in various exams, and in preparing for interviews.
Conclusion
Job hunting cannot be described as a long or short process as it actually depends on individuals. It you work in the right direction, avoiding common job mistakes, you can get a job real quick. On the other hand, if you keep on falling without an intention to get up and be cautious of the next pit, it will take you much longer to bag a job of your choice.
AMCAT exam has helped thousands of graduates to find their first job. You too can end your search for the dream job with amcat. Register for the amcat exam now!