A system administrator is primarily responsible for setting up and monitoring the operations and maintenance of an office's computer systems. His work involves setting up LANs WANs, Internet and Intranet systems in the office. In other words, he is the person we all reach out to, the moment there is a problem with our computers or internet at work.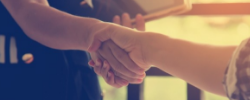 The Job Role and Responsibilities
The primary roles and responsibilities of a system administrator include:
Supporting LANs, WANs, Internet and intranet systems at the workplace and ensuring their efficiency.
Maintaining network and systems security.
Modification and evaluation of system's performance.
Maintaining network facilities in individual computers and machines at the workplace and also maintain network servers, printers, routers, firewalls, security updates and patches.
Troubleshooting problems reported by other people at work.
Competencies and Skills Required
This profile requires very strong domain knowledge about networks, operating systems, hardware etc among others. Apart from that, interpersonal skills, work management, ability to handle stress are some essential characteristics of this role.
The major skills and competencies required for this role are:
Excellent functional knowledge about networks, operating systems etc.,
Good interpersonal skills.
Work management
Assessment for the 'Right' System Administrator
The following table illustrates how various skills and personality traits map to assessments required for the System Administrator role:
| | |
| --- | --- |
| System Administrator Profile | AMCAT Mapping |
| Communication Skills | Spoken English: Mid |
| Technical Skills | Domain skills: High |
| Interpersonal Skills | Spoken English: Mid to High |
| Problem Solving Skills | Logical Ability: High |
| Ability to work under stress | Emotional Stability: High |