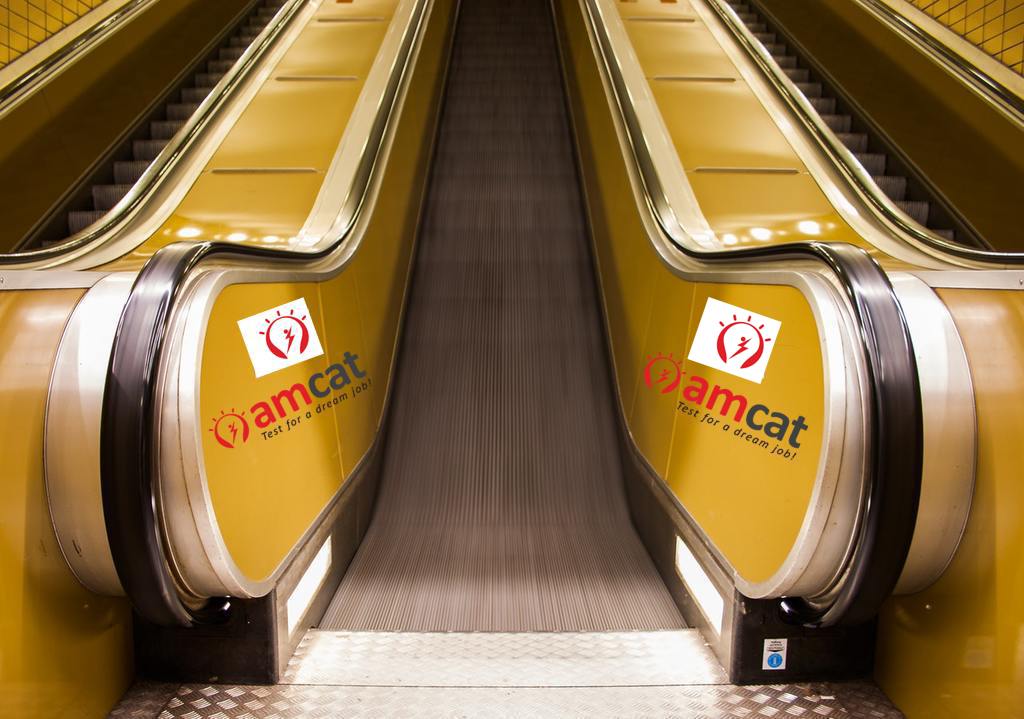 AMCAT exam is an employability assessment test and is considered as the first step to a successful career.
The exam evaluates the reasoning skills, technical skills and aptitude skills of a job aspirant including other job-specific skills. It is ideal for students from all backgrounds including Engineers, MBAs, and graduates from different disciplines.
Taking the AMCAT Exam makes career decisions easier and paves the way for landing fresher jobs with ease. If you are wondering how that's possible, read on to find out.
The AMCAT Exam –
Helps you assess the competition
The best feature of the AMCAT Exam is the AMCAT score, which is a percentile score and informs you about how you stand against the other candidates who took the exam. Knowing you have done well can be a confidence booster and help you apply for fresher jobs with skills you are great at.
Many freshers are under confident and unsure of their skill sets and the AMCAT exam will be just the boost you require.
Don't worry you can always improve your AMCAT Score and the best way to ensure you get a good score in the first try is to take the PrepAMCAT tests which are just like the real AMCAT.
Understand the job-fitment and your employability
The AMCAT exam score also offers insights into the kind of fresher jobs you will be good at doing.
If you are good at coding but you wish to do a marketing job, it will give you scores on all parameters and let you know that while you are good in communication that is vital for a marketing job, you can also consider a coding job where you have higher scores.
Recruiters are looking for candidates who have the right skills for the job, and with an appropriate AMCAT score, you can show them in hard facts about your employability!
You can work on your AMCAT preparation by taking up an AMCAT Premium pack which has a host of features like the Mock AI, Resume Buddy and Prep AMCAT.
Helps you realize the skill gap and offers feedback
One of the other awesome features of the AMCAT exam is that it gives you a detailed feedback of your scores. The scores across different sections of the exam are clear for analysis, the report also contains helpful career tips and suggestions.
For instance, your AMCAT exam score will inform you that you need to work on your written English skills. This way you can improve on these skills and do better in your interview rounds for your first job.
MyEnglish is an excellent tool which will help you assess your communication skills, so you can make an improvement.
Gives you access to job opportunities
You know you are ready for a job and based on your AMCAT exam scores you are also highly employable, so what's the next step?
AMCAT doesn't stop there, it also has a great job opportunities platform that lists thousands of fresher jobs.
These jobs are across industries and across locations like Delhi, Bangalore, Chennai, Pune and Hyderabad. Whether you are an IT engineer or a Sales Executive, you will find suitable job openings on the AMCAT job portal.
Your AMCAT Score will be asked during application, and a good AMCAT score will ensure that you get called for the interview. After that, you need to be prepared for interviews and get cracking to land your first job offer.
Registering for the AMCAT exam and signing up for AMCAT Premium is like having a friendly senior guiding you through the turbulent waters of finding your first fresher job.
You will be guided appropriately but you need to make the most of the resources and ensure you land the fresher job!
Do you have any other doubts about the AMCAT Exam? Ask us in the comments below.