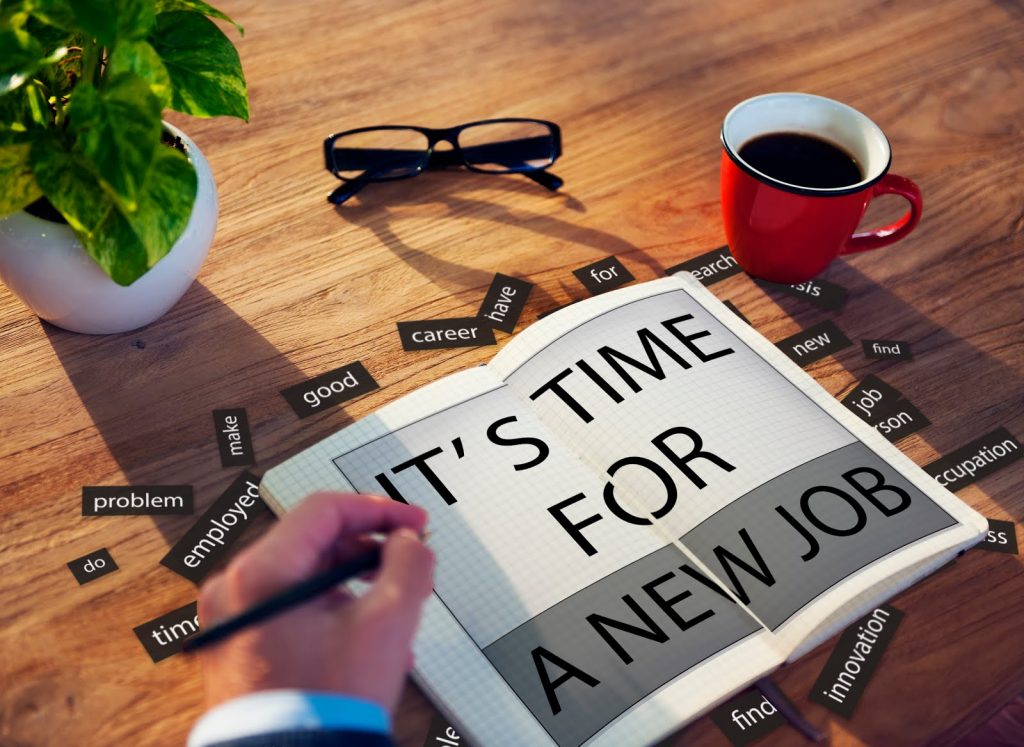 A new job is always a beacon of hope; it's full of new possibilities, opportunities and one step closer to success. If this new job is the first job after college, then the expectations are much higher. Unfortunately, they come tumbling down.
Most new graduate employees get disillusioned with their jobs within two years while there are a few who come to this realisation in the first couple of months. So, graduates from 2016 and 2017, before you decide to quit your job after college make sure you are ready for the consequences and plan for it.
Year-old graduates (Graduates in 2016):
You are almost a year into your job, while you may not have become an expert in your job you certainly understand the nuances of the job and what is required to do it well. Somewhere along the way you have come to the conclusion that you just can't do it anymore, but instead of throwing it all away in an abrupt ending make sure you have followed these steps through.
1. Check the cause of discontent –
You need to analyse if you are not happy with the work or the office environment including your boss. Most IT employees are not allocated the right projects or many of them are kept on the bench for months together which can be disheartening, if that is the case then you can consider quitting. However, if you face soft issues like the office culture or your manager, then try giving it some more time and working your way through them.
2. Get Your options before you quit –
The first option is to have a talk with your manager about the issues that are annoying you. If it's not something that is working out then you can start searching for jobs. Make sure you have a job in hand before you quit your job, the job market is shaky especially the IT industry and you don't want to be caught without one.
3. Give Enough Notice –
Even after you get another job, don't just send in your resignation letter and disappear from the next day. Or if you have a notice period, just pass your time. You are still with the company and a part of your team which depends on you for completing your work. You have a responsibility that you need to fulfill; this work you put in will hold you in good stead with your current employer, who knows they might even be sad for your leaving!
4. Don't burn bridges –
In today's LinkedIn world, everyone is just two connections away from each other. In such a scenario you really don't want to irritate your employer or manager before you quit. Make sure you give them adequate notice and while you leave don't do anything rash like sending out rude emails or bad mouthing with your team. Remember that you may need them sometime later, they may come back in your new company or you might need their recommendations for future jobs.
The best way to make an exit is to thank everyone including your team by sending them individual emails about how they have supported you during your stint. This will create good last memories and establish you as a professional.
Graduates of 2017
Most of you have joined your first job for just a month or less and many of you will join jobs soon. Quite a few graduates leave their jobs within the first three months and the causes are usually –
A job offer with a higher remuneration
A job offer from a dream company
Admission to higher education course
Lack of readiness for a formal structured job
Whatever your reason maybe, you are probably thinking of resigning right away. At this point in time, the company would have trained you and invested in hiring you and you have not yet started performing. This is truly unfortunate for the company and you must remember that it is only fair that you brief them about your intentions. Most youngsters prefer taking the impulsive way out and 'abscond', a common term in the IT industry.
This way you are only going to make matters worse for yourself and even get blacklisted by the company for future openings. Make sure you keep the company informed and resign while you serve your notice period. This will help you maintain a professional demeanour and keep chances open for future recommendations and openings.
Whatever stage of career you may be, remember that quitting gracefully is the only way out! Anything else is bound to have consequences you don't want to deal with. For other job advice and tips follow our blog.