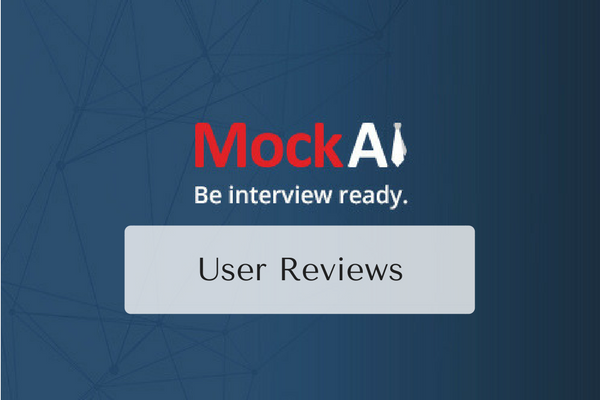 Being prepared is not just a state of mind, where you balance your awareness and confidence. It also works itself into how you choose to present yourself. And if the situation at hand is preparation for a job interview, this presentation needs a subtle boost. And the first mock AI review, from a slew of those which we received from our customers, explains why you should opt for the Mock AI – a mock interview assessment tool from the AMCAT portal and how it would work for you.
Mock AI Review:
We called Neelaksh Sharma, one of the very first Mock AI users, to give in his honest take on the product and whether he would recommend it. This is what he had to say.
"I felt more confident after giving the Mock AI".
Neelaksh seeks a technical or a business analyst position in his current job search. He, however, lacked the confidence in his interpersonal skills to sail him through job interviews. He had given a few as part of his campus placement exercises – but found himself a little short on confidence.
After going through the Mock AI interview assessment, he called the experience helpful. "I liked how the mock interview platform gave feedback on the basis of my expressions and gave clippings of the video recording as examples. Seeing them helped me to connect the errors to the assessment and improve my performance."
Sharma used his Mock AI experience to help him in preparing for a job interview – even scheduling one after his mock experience. And he helped us with a clear feedback to the exercise.
We asked him for specifics on what can improve the Mock AI experience for others. He said, "Include technical questions in the Mock AI assessment. These are often the first round of questions that a job aspirant has to face."
Thanks Neelaksh for helping us out. We hope this experience helps you to think about taking the Mock AI interview assessment for yourself and improving your interpersonal skills.