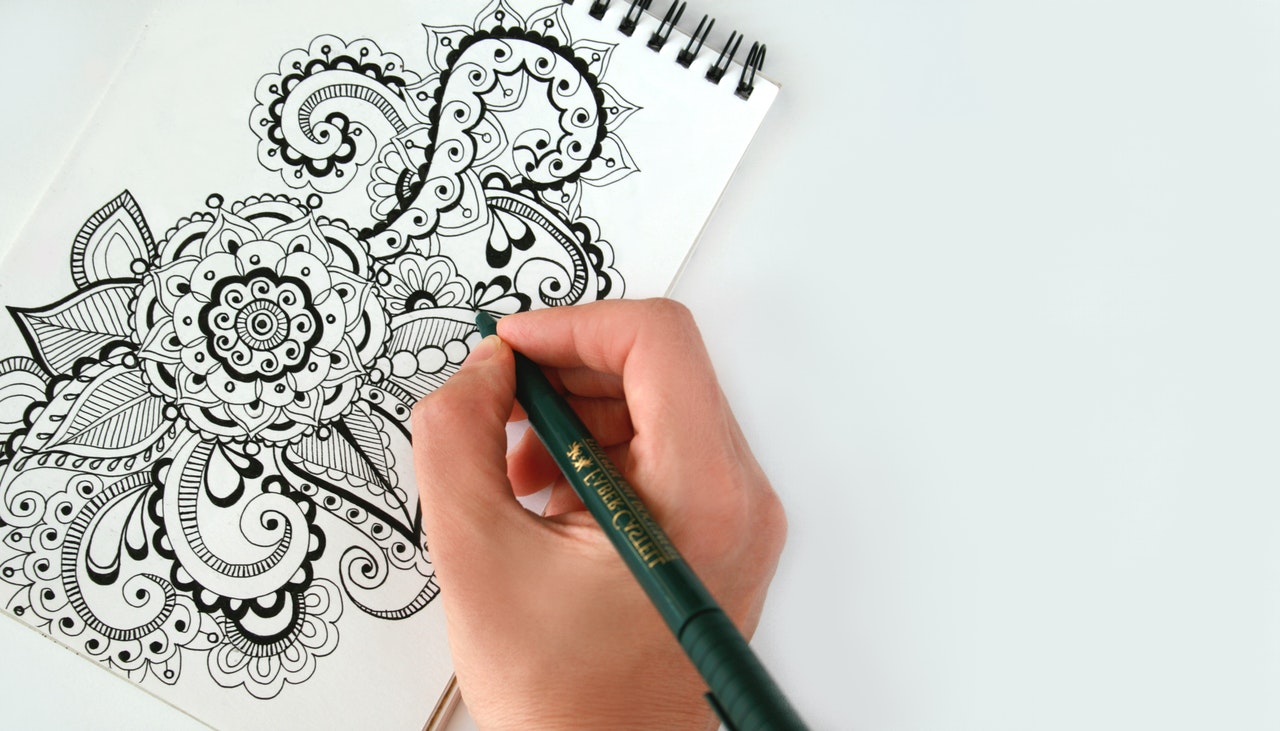 Gone are the days when figuring out career options for something out of the box like graphic designing was a difficult thing. The field was new and, as some might put it, not promising enough. But see where we are now. Almost everything you see around is the work of a graphic designer.
But still, looking out for fresher jobs might be confusing. There are quite a few career options you might want to consider before finalizing the field you want to work in, the top 10 of them being:
UX/UI Designer (Web Designer)
This can modestly be tagged as the commonest of career options for graphic designers. But then it also happens to be the one with the highest market demand. Even the smallest of the businesses are now moving to the web domain and therefore the requirement of designers to make the UX and UI designs of their website is shooting high.
As a web designer, you can choose to be a front-end developer or the one who gets the back office work done. Either way it is a lucrative choice. You can also take up entire web-designing projects if you think you are capable and creative enough.
Photo Artist
Photography is an art but a lot of it is about editing and making it worth presenting. The photography industry had a gradual progress over the decades and now it is a million dollar industry. It includes photo shopping and editing for various purposes.
You can choose your field here as well. There is live photo editing which includes model photography for brands and magazines and product photography to opt from. You don't need to be a photographer to be a photo artist/editor, just knowing the basics is enough.
Multimedia Designer
Multimedia as the name suggests is a broad arena. A multimedia designer is responsible for designing videos, audios, and even animated images. Not only this, it also comes under their job role to design props, sets, costumes, and other things required to create the final product.
All in all, it is a difficult job but offers pretty much one of the highest pays to graphic designers. The job requires you to be creative and imaginative along with a fine knowledge of the related technicalities.
Film & Arts
 Closely related to multimedia, film & arts is a narrowed down niche which produces work to be displayed on television, internet, theatres, or even billboards. It also has a close match with marketing and advertising jobs but differ in a lot of ways.
In films, no one works independently. So, a graphic designer has to work in synchronization with artists, photographers, production staff, content/copy writers, and the film/art director.
Logo Designer
Designing the logo for anything seems to be a miniscule job, but it isn't. It's an integral task related to web-designing and company brand building. Web designing companies have openings for logo designers and pre-requisite to bag a job there is to be really inventive.
A logo creates distinctive branding that represents a company or its products and therefore professionals are hired to do the job. A graduate degree or diploma in graphic designing is required to apply for fresher jobs.
The wedding business
The flourishing of the wedding business is no secret. The concept of getting each and every aspect of the wedding personalized opens up a lot of possibilities for graphic designers as well. As a graphic designer, you can be a part of the invitation card designing, photo editing, video editing, etc.
To stay on the core, invite designing is the field where there are most graphic designer jobs in the wedding industry. And that's nothing small. These cards no longer just use to be a normal invite but something that gives a glimpse of the grandeur of the wedding. So, there's a lot of scope of creativity and improvisation.
Publishing/Print Industry
There are ample graphic designer jobs in the print industry which requires the candidate to design book covers, pamphlets, newspaper ads, and other related things. They pay isn't highest in the lot, but is decent if you are skillful enough.
To enter the print industry, you should apply to publishing houses, media houses, and even advertisement agencies that have relevant openings.
Package Designing
Every single thing comes in a fancy packaging nowadays. Be it perishables like fruits and vegetables, cosmetic products, or other edibles, everyone likes to market their product with creative packaging. And the thought behind all these packages is that of a graphic designer.
If you wish to see your designs decking up all over a supermarket or mall, you might want to give a chance for product designing. It has a lot of scope in the future as well.
Marketing
Probably there won't be any marketing without graphic designing, not conventional at least. Everything including advertising, branding, flyers, online promotions, and promotional emails requires a graphic designer to get it correct.
So, there's a good scope for graphic designers to build a career in the industry. You can either be a part of the company directly and take up all responsibility for its promotions or apply for jobs in marketing agencies that take up outsourced projects from big companies.
Freelance into various fields
And what if you don't want to fit into any one of the boxes? That's an option too. Graphic designers have a choice to go independent and take freelance projects as there is a lot of work which is short-term and companies prefer to hire freelancers to do the job.
So, just build your profile and start taking up projects. Once you have a profile and good references, you will have a lot of work at hand.
Conclusion
Evidently, there are a lot of career options for graphic designers. But it's the personal interest that matters along with other qualifications as a lot of the work is related to creativity. If you are looking for fresher jobs, you still have the chance to experiment with a number of genres and finally decide which one's best for you!
Also Read: Job Search Tips For Software Engineers
Also Read: Jobs In Defence For Engineering Students