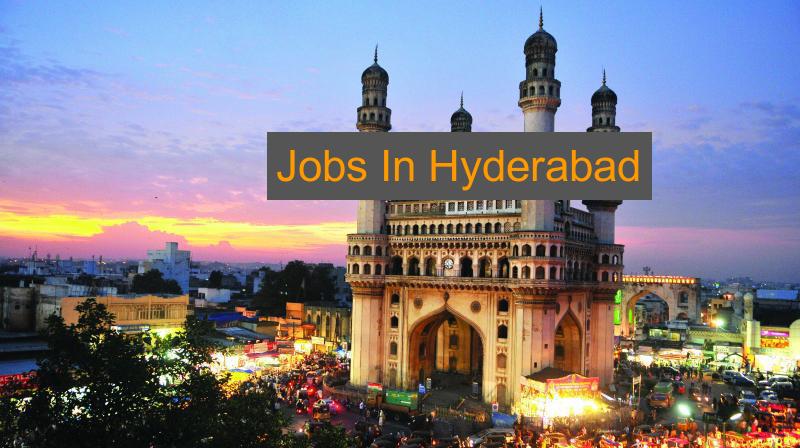 The city of Hyderabad is the potpourri of North and South Indian culture, food, dialect and languages. It is also the powerhouse of major IT companies and startups in the country. The immense number of fresher jobs in Hyderabad makes it an ideal spot for kick-starting your career.
If you're looking for a suitable job in one of the bustling cities of India, then you must look at jobs in Hyderabad for freshers.
You may have noticed a number of job postings on MyAMCAT website. There are fresher jobs as well jobs for experienced individuals in multi-nationals, startups and mid-sized business organizations looking to hire talented candidates. MyAMCAT provides a platform for both, job seekers and employers to come together irrespective of their geographical location.
There are a huge number of fresher jobs throughout the country for students with different needs. But, once you've read about our top 5 lucrative jobs in Hyderabad for freshers, you will want to move to the new city of dreams immediately.
We aren't strangers to the big name of Cognizant. Ranked number 205 amongst the Fortune 500 companies, Cognizant is a respected organization to work with. The IT giant is one of the world's leading professional services companies, transforming clients' business, operating and technology models for the digital era. This is one of the most valuable jobs in Hyderabad for freshers who're looking for a career break in IT infrastructure. This job role includes building defect free, best in class code using one or more programming/scripting languages to create software products and deliver business solutions that benefit the client.
Qualifications: B.E./B.Tech
Remuneration: 3.38 L
Mindtree is known for innovative and comprehensive customized technological solutions that solve business problems for clients. The Mindtree provides services in e-commerce, mobile applications, cloud computing, digital transformation, data analytics, EAI, and ERP.
Qualifications: B.E., B.Tech or MCA
Remuneration: 3.25L
Uber is changing how India travels. If you wish to be a part of this revolutionary change in our country, join Uber as the operations executive. This is one of those fresher jobs where your educational background doesn't affect your performance. The job role includes overlooking the end to end operations for Low-Cost products along with managing existing supply chain and relationship with stakeholders, BPO, and others.
Qualifications: No bar
Remuneration: 1.8L – 2.4L
It is one of the most creative and challenging jobs in Hyderabad as it is based on the dynamic digital environment. This digital marketing maverick organization has a job vacancy fit for those with great knowledge of on-site and off-site SEO, monitoring web traffic, content marketing etc. Whether you're from digital communication background or not, you can find yourself a job here provided you're willing to learn and grow.
Qualifications: B.A., B.A. (Hons.), B.Com., B.Com.(Hons.), B.Sc., B.Sc.(Hons.), B.Tech/B.E., BBA, BBI, BBM, BBS, BCA, MBA
Remuneration: 1.5 – 5 L
We all have the JD mobile application on our mobile phones. The convenience based app is used for gathering information about any business or service provider in the mentioned geographical location. The JustDial was recently acquired by Google which makes it as good as working with the Google standards of business. This job in Hyderabad requires you to look for potential businesses in the area that must be listed on JD App. This job role involves juggling between meetings, contracts, presentations and sales pitches while dealing with clients constantly.
Qualifications: B.Tech, B.E.
Remuneration: 2.04 – 2.28L
The above-listed jobs in Hyderabad for freshers are challenging and yet creatively satisfying. All these reputed companies take your amcat exam score into consideration before extending the formal appointment letter to the candidate. These jobs provide exposure to the real corporate world along with immense learning and growth opportunities.
So what are you waiting for? Take your amcat exam today and apply to these jobs in Hyderabad, and 100s of others across the country. Register here.