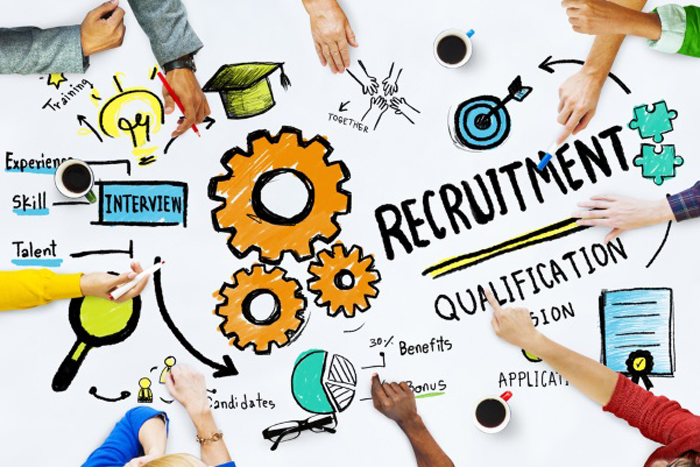 A month into 2018 and the signs are clear. As the world progresses towards deeper predictive analysis, courtesy machine learning and artificial intelligence – companies are looking for better and better ways to reduce hiring costs and hire better, more suitable candidates for themselves. And if it's you on the receiving end of the table, applying for jobs in 2018 – we bring you three distinct factors which can convert you into a valuable hire for any business.
In this blog, we take our cues from a recent discussion which was held at the National Employability Conclave in Delhi, where panellists from the top companies in India had explored at length the kind of resources they needed and were willing to hire from freshers.
Titled, 'The Future of Skills and Jobs in India', the conclave is an effort from Aspiring Minds to bridge the thought divide amongst the industry custodians and college campuses. It aims at highlighting the needs of the industry so that college campuses can churn out freshers in sync with them.
Getting Hired for Jobs in 2018:
"I would like to walk into an interview, expecting 40% candidates to fit my requirement", said Ashish Mediratta, Senior Director – HR, Tata Communications at the event. That, according to him, is one of the expectations that companies hold from the HR process of the future. And we're headed that way, he underlined, in his piece at NEC 2018.
He said, "The process of recruitment in the future would see AI, big data, helping organisations figure out what kind of headcount and forecast they need." According to him, that day is very near and these are the expectations that should be met by then:
1. Smart Hiring Tools:
These would be hiring tools which pre-do most of the steps in the hiring process when it comes to hiring freshers for jobs after college. These would include:
Pre-done assessments: Assessments of candidates' soft skills, behaviour skills, technology skills – everything.
Facial recognition software to take over the need for proctoring.
Intelligence to assess whether they are the right fit for the job
2. Predictive analysis:
Mediratta said, "Artificial Intelligence should and would, ideally provide all types of analysis for the HR of tomorrow." These would include:
Talent projections via software – What kind of hires are required.
Prediction of compensation on the basis of database, market mapping and historical data
Predictive analysis of joining probability
Prospective job performance of likely hires.
So, in this case, what should prospective employees, entering the workplace with jobs in 2018 should do? Here are the 3 traits they need to succeed.
1. Critical Thinking:
"What we need from colleges today, are students who can think, are constantly thinking", he said. This ability will keep them ready for the constantly evolving world of tomorrow – one where the pace of technology can only accommodate those who can keep up with it.
And thinking in what lines? "They should be able to think of what is happening right now and how they could do it differently. Those are the students who will add tremendous value to any organisation."
2. Company benefits:
Next, a valuable hire among freshers would be the one person who would utilise their critical thinking abilities, specifically to be in line with business goals and company processes. "They should be able to think on two lines – how to increase company revenues and bring down production costs."
This can be by innovating the process around the role they were chosen for or others. They could also critically analyse the major costs involved in any operation and then gear towards solving the same.
3. Learnability:
Pointing to himself, Mehdiratta admitted the need to constantly keep reskilling yourself in the face of dynamic changes in the market. He explained this with an example – one of civil engineers or mechanical engineers who are in the industry right now but not abreast with the pace of technology. With the advent of 3D printing, most of them may find themselves without a job.
"People who are unable to upscale themselves will have a huge challenge on their hands."
The hiring industry of tomorrow may move towards a flexible workplace, where contract resources are hired for projects. They step in for a project, deliver and move on. And that may happen in 5 years time. A valuable hire would be one who can become such a resource at ease, building on the three traits included here.