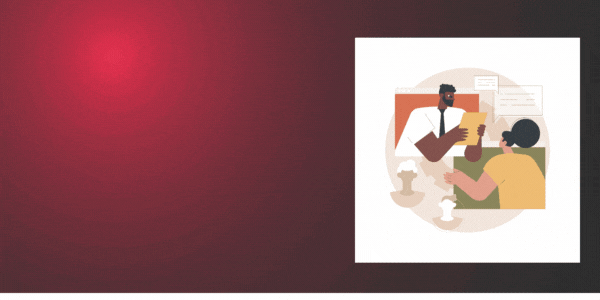 Interview process is the most essential element of the entire recruitment process. Job Interviews have multiple rounds and are of different types. There is no defined rule on what interview types to follow in a particular recruitment process. The style selected will primarily depend upon the offered job position and on hiring manager expectations.
Importance of Interviews
Importance of interviews cannot be undermined. To excel in an interview, the key is to prepare as much as a candidate can in the given time. The preparations include but are not limited to doing mock interview rounds with family and friends which will help in identifying how confidently you are able to respond to the answers, identifying answers for common interview questions, and doing in-depth research on hiring organization. The competition in the hiring process is always huge with hundreds of applications appearing for a single job position and hence it is imperative to take interviews seriously and prepare for them well in advance.
Register for AMCAT | India's Leading Fresher's Assessment And Job Site (myamcat.com)
Types of Interviews
Let us closely look on the different types of interviews:
1. Phone Interview
Phone interviews are generally the first round of interviews which happen with a company's human resource professional or external consultant. The call for interview comes to only those who are selected based on their resume. Phone interview is scheduled to take a confirmation on the details mentioned by the candidate on resume. In this type of interview, the candidate is usually briefed on the job role and responsibilities, hiring team structure, tentative compensation, and location of the job. If not already communicated and discussed, the Candidate should not be shy to ask questions about roles, compensation, location or any other interesting matter.
To excel in the phone interview round, the candidate should speak the language fluently and should sound confident and professional while answering the questions.
2. Video Interview
Video interview mostly takes place when the hiring manager is at a remote location. Candidates should prepare for the video interview on the same lines as face-to-face interview. Some key points for interviewee to remember before start of the video interview are: select a sitting are with no disturbance or noise, be properly dressed in professional attire, make an eye contact by looking at the screen while answering, nod and smile while listening, do not be late in joining the video call, always keep a water bottle by your side, make sure the internet connection is stable, and become familiar with how to operate the application on which video interview is to be taken.
Some common questions that may be asked by hiring managers during video interviews are:
Tell me about a time you made a big mistake at work and how you handled it?
How do you deal with a colleague who does not like you at work?
Where do you see yourself in five years?
What are your greatest strengths and weaknesses?
Why should we hire you?
The questions can be asked in a structured way with the employer coming prepared with a list of questions to ask. While in an unstructured format, the questions are decided on the spot depending on the candidate's answers to previous questions.
3. Panel Interview
Panel interview has multiple hiring managers interviewing a single candidate. This is cost effective and saves time for organization as different hiring team members interview the candidate at the same time. Candidate has to put best foot forward and maintain calmness and composure during the panel interview as the questions keep on coming from different interviewers one after the other and someone is always watching your body language when you answer. To increase the chance of success in a panel interview, candidates should interact with every interviewer and engage the whole room while answering.
4. Group Interview
Multiple candidates are interviewed at the same time in a group interview. This type of interview is best to judge how well a candidate works and interacts with others. To perform better in a group interview, candidates should introduce themselves with both interviewer and other participants and the introduction speech should effectively capture education history, work experience and skill set.
5. Informational Interview
Online resources might not always have the most up-to-date and detailed information about a given professional field. People who are already employed in that sector can provide the most useful knowledge.
An informal interview between a job applicant and a representative of the organisation who works. for a company is referred to as an informational interview. It generally happens as a result of a successful networking encounter that gave you the chance to learn more about a particular career and firm from a professional already employed in that field. Reaching out to someone you don't know could feel awkward. However, majority of people, actually take pleasure in spending a little time out of their day to consider their professional lives and offer guidance to someone interested in their field.
6. Technical Interview
Employers may choose to conduct a technical interview in order to evaluate a candidate's technical aptitude for the open position. When selecting candidates for positions in information technology, healthcare, engineering, and science, employers frequently use technical interviews.
Employers could invite you to participate in a technical interview when you apply for jobs. Employers can assess if you are qualified for the open position through technical interviews based on your skills and expertise. You may improve your professionalism and your chances of getting the job by studying more about technical interviews and how to portray yourself.
7. Situational Interview
Are you thinking how to respond to questions in a situational interview. Even though you can't always predict the situational interview questions that will be asked to you, you can be ready for anything by becoming familiar with the STAR interview process. Situation, task, action, and result are abbreviated as STAR. By focusing your response on the actions, you would take to solve a particular scenario and accomplish a certain objective, you can use the STAR interviewing technique to convey a story to your interviewer.
8. Stress Interview
Stress interviews are typically held when hiring for occupations that demand frequent adjustment to changing circumstances. Using painful or tough questioning is a popular stress interview technique. For instance, the interviewer might directly and frequently unexpectedly ask the candidate, "Why were you fired from your last job?"
Employers can learn more about a candidate's reactions to these kinds of situations by conducting stress interviews, which include a variety of questions designed to place a candidate in an unpleasant or stressful situation. You can get ready for your upcoming interview with a company.
The majority of individuals hate interviews. Each applicant wants to put their best foot forward and create a positive first impression because they are unexpected.
Their significance, however, cannot be overstated. They are beneficial to the candidate, the hiring manager, the business, and the recruiter. It's an opportunity to be open, honest, and transparent while learning more about the business and the candidate.