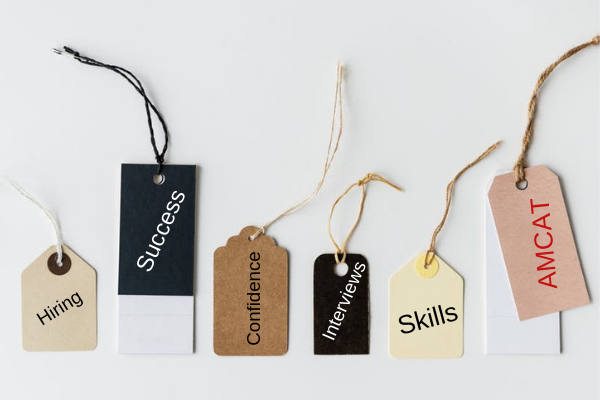 Job interviews are the ultimate test to help you grab your dream job. However, while there are numerous job interview tips that you might have come across when preparing for a regular job interview, the basis for a job interview through AMCAT is completely different.
In fact, a job interview through AMCAT is different from a regular interview in more than one ways as it ensures a higher rate of success. However, how it does that, let's have a look –
Easy access to jobs
The first thing you would notice when applying for jobs through the AMCAT jobs portal is how easy it is to go about it. You can apply the necessary filters according to your choice, say fresher jobs or Bangalore jobs and so on, and then start applying.
Your AMCAT score will be shared with recruiters and you won't have to bother with updating and sending hundreds of resumes. Also, with AMCAT, recruiters reach out to candidates directly if they like their profile or if their score complies with what the recruiters are seeking.
Also read: What are the benefits of the AMCAT exam and why you should opt for it
Special Offer: Get AMCAT at just Rs.949/-. Use Code BLOG2019 at payment page. Hurry! code valid till 31st March 2019 only. Register Now.
Have an edge over other candidates
A job interview through AMCAT is different from other interviews because you have an obvious psychological edge over other candidates. Since you have already proven your candidature once, you know what to expect. Also, since the recruiters have already got your skills assessment result in hand, they know about you and where your strengths and weaknesses lie.
Other candidates don't have that advantage as they need to prove their skills set to the recruiters during the interview process. Also, they don't have a pan-India assessment result to testify for their skills.
Great communication skills
One of the compulsory modules of the AMCAT exam is 'English'. This module tests your verbal and written communication skills and tells the recruiters about your soft skills. Soft skills or non-technical skills are of prime importance to help you succeed in interviews as well as in your career.
Great communication skills also breed confidence and tell the recruiter you are ready for the job. However, just knowing the language well enough won't be too much help and you can do with knowing how to modulate your voice well and carry yourself during the interview.
And, that is where something like Mock-Ai can help you immensely. Mock-AI is an interview preparation tool that conducts interviews in a simulated environment. It delves on some common interview questions and then gauges your answer and the way you answered. At the end of the interview, you are awarded a detailed analysis of your performance. It also includes study guides on how you can work to improve your performance.
Know the basics
Interviewers seek candidates who know their subject well and AMCAT helps you with that. AMCAT test a candidate on the basis of their core skills, that means, you cannot mug up things and expect good marks. You are expected to understand the concepts and then come up with logical solutions to them.
Something very similar is expected out of a candidate during the job interview. And, as one of our successful candidates, Parkavi pointed out, AMCAT teaches you how to approach a problem and thus helps immensely with the interview process.
You can read Parkavi's testimonial to learn what are the tips that helped her succeed in both the AMCAT exam and the job interviews.
Special Offer: Get AMCAT at just Rs.949/-. Use Code BLOG2019 at payment page. Hurry! code valid till 31st March 2019 only. Register Now.
Have a clearer understanding of what is expected
When you are preparing for a job interview through AMCAT, you get a chance to see and understand what the employers expect and want from you. Since AMCAT hosts so many job opportunities, it is easier for you to go through the job description of relevant profiles and see what the requirements are.
You can then prepare accordingly so that you are updated with the current requirements and know which skills should be focused on and how.
The key to success in a job interview is confidence and confidence can only come if you are sure about your footing and know how to conduct yourself during the interview. And, AMCAT helps you do exactly that; it gives an edge over other candidates, prepares you better for the interview and helps you decipher what are the key skills that can get you the job.