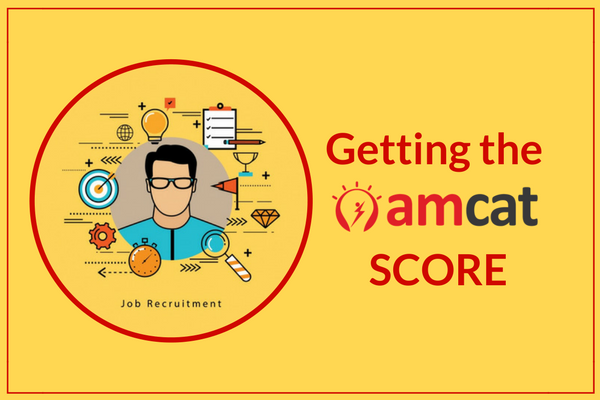 So, you have already taken the AMCAT Test. And now, eagerly waiting for the test results, wondering how it is going to land you your dream job. At the moment, there must be tons of questions on your mind but the one at the top of them all must be – How am I going to check my AMCAT Test result? Or, how long will it take for the results to be declared?
Well, these queries definitely need to be answered before you begin your job hunt with the AMCAT scores.
How can you check your AMCAT Test result?
At the time of your AMCAT Test, you are provided with the login credentials at your test center. There is a unique 14-digit AMCAT ID that is generated before you start your test. What you need to do is preserve your AMCAT Test ID for your future reference.
You will need it to check your test scores, job interviews, and job offers. Once the Aspiring Minds Team is ready with your test results, you will be informed of the same through email on your registered email ID.
You can check your AMCAT Test result by logging in to the MyAMCAT portal. You will not only get your percentile scores in different domains but along with it, you will be provided with a feedback report of 15 pages.
This feedback report is a detailed analysis of your test scores. Moreover, it also includes your personality scores keeping in mind the different personality traits like Openness to experience, Conscientiousness, Extraversion, Agreeableness, and Neuroticism (OCEAN). This test will help you to have a better understanding of yourself.
How long does it take to get your AMCAT Test result?
With the recent changes in the AMCAT Test evaluation, now the AMCAT Test Result is declared within 24 hours of taking the test. Earlier, it used to take a week or two for the same. This gives you an added advantage while you are in pursuit of your new job. If you schedule your test today, you can begin your job hunt from tomorrow onwards.
Conclusion:
Our detailed analysis and feedback report provide your scores in the test within 24 hours. It indicates your strengths and areas for improvement in each section. It gives you your percentile scores to help you assess your skills.
Moreover, this report also features resource section where you can improve your skills even further.
You might also like to read:
AMCAT FAQ's: Should I renew my test score or take the Test again?
Common FAQs: How can the AMCAT Test help with IT jobs?