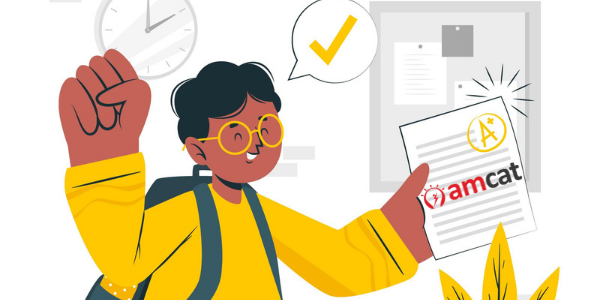 Have you already taken the AMCAT test, and now you are keenly waiting to check your results? We are sure that currently, there must be a bunch of questions going on in your head right now but the topmost must be – How to check AMCAT test result?
We are here to answer your queries before you get closer to your dream job, at the time of the job hunt with the AMCAT scores.
During the AMCAT exam, candidates appearing for the exam get a unique login ID. This is a 14-digit AMCAT ID that is generated before a candidate begins with the test. Every candidate needs to keep that ID intact with them to check their result once it is declared, job interviews, and status of job offer. Once the team is ready with your test results, they will inform you regarding the same via email on your registered email ID.  If in case, you miss out to note down your AMCAT ID at the time of your test, do not worry because team AMCAT will be sending an email to you containing your ID on the registered email ID once the test results are declared.
Here comes the most awaited answer – you can check your AMCAT test result, all you need to do is just log in to the MyAMCAT portal. The portal will not only provide you with your percentage score in all the domains, but it will also provide you with a 15 pages feedback report.
After the test, you will receive the AMCAT Feedback Report with your percentile in all AMCAT Modules highlighting your strengths and weaknesses. The feedback report is a detailed description of your test scores in all the domains. The report also includes personality scores. This test will help every candidate to have a better understanding of them.
How Much Time Does It Take For Your AMCAT Result To Get Declared?
AMCAT team does not take very long to declare the results. They declare it within a week, but earlier it used to take long around a week or two. This means that you can start your job hunt and can apply for suitable jobs and can use your result as an advantage. The score can also be shared on your LinkedIn profile and can also be mentioned on your resume to get positive responses.
So, mentioned above is the procedure by which you can check your AMCAT result and can take your job search process further.