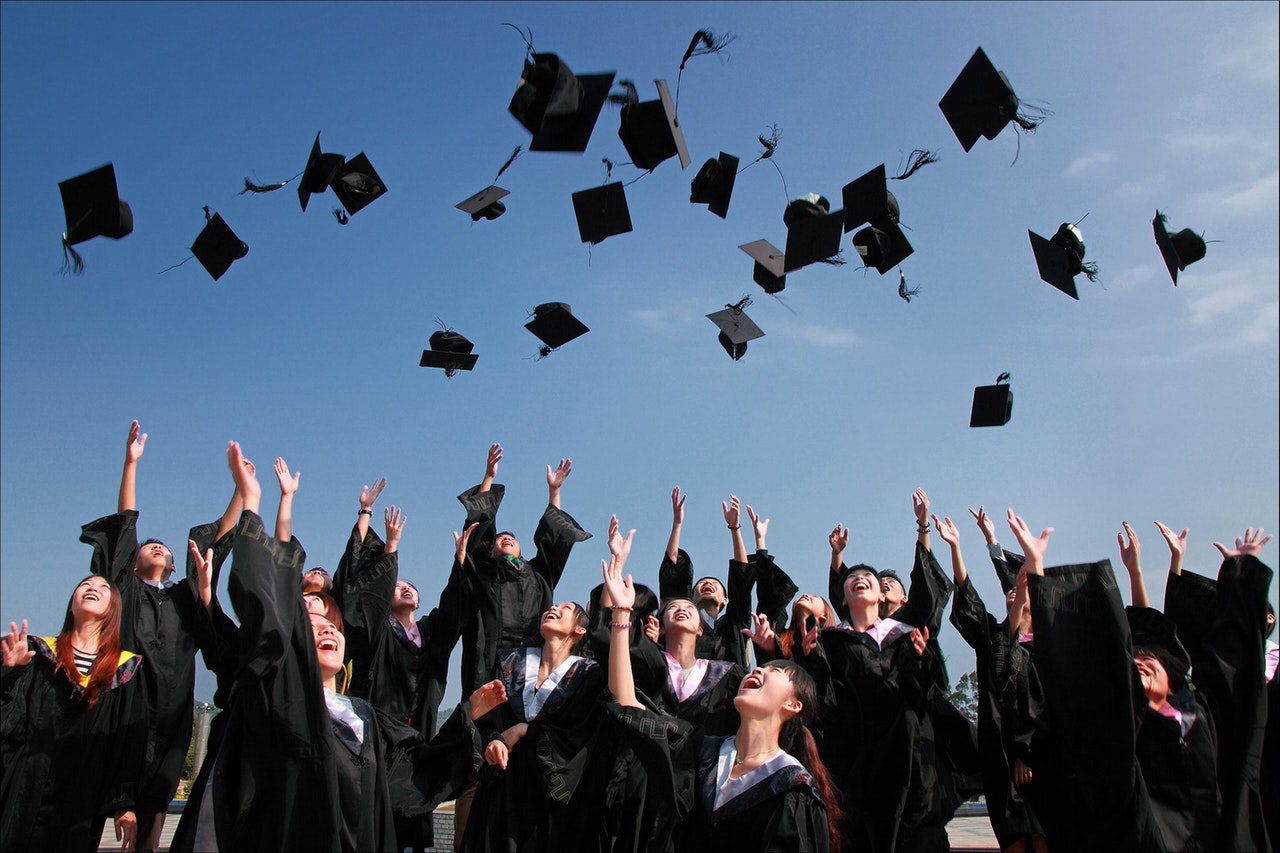 Graduation season is nearly upon us. Soon it will be time for you to bid adieu to your college friends and teachers, and step into a world of responsibilities. This is also the time when most of you (and your parents) might be worrying about your future prospects and what kind of job you will get. As such, the question that might be bothering you most is how to land a great job after graduation?
The idea of a great job after graduation is not just a good pay but also a healthy environment which will promote growth and development. With your first job, you need to position yourself for success. And as such, you need to know exactly what you want from a job.
While you sit down to contemplate what you want from a job, we are here to guide you on how to achieve those things.
Use LinkedIn to your advantage
Want a great high-paying job after graduation? Then you need to make LinkedIn your best friend.
LinkedIn is not just a place where you look and apply for different jobs. It is a portal that helps you expand your professional network and it is this network that you need to land your dream job. Landing a job, when you have a referral, gives you a certain edge. It drastically ups your chances of a) getting called for the job interview b) actually getting selected.
Your college alumni network can help you in a similar fashion. You can talk to your seniors, especially if you have a specific profile in mind and a senior who is already in the same field.
Go through job portals
There are many job portals that cater to the needs of fresh graduates or people with less experience in the field. Look up for such job portal on the internet and find good jobs for graduates.
You can also check out the AMCAT jobs portal and find the right job after graduation. AMCAT acts as synapsis between recruiters and students. It helps you showcase your talent and skills, and get a job on that basis rather than how much you scored in your semester exams. With its focus primarily on graduates and job seekers with little or no experience, AMCAT is a perfect job portal for you.
Refine your job resume
Your resume has to be excellent to get you the job you desire. The resume you made when you had just started job hunting won't do you a lot of good when you enter the more competitive stage of the game.
You need to build your resume according to the requirements of the job you apply for. Your resume should focus on your skills, the projects you have undertaken in college, the internships you did and additional degrees which you might have.
Whatever you put on your resume should pitch you as an ideal candidate and must be related to the provided job objective. You can take the professional help of online portals like Resume Buddy to perfect your resume.
Once you have done that, you can take advice and feedback from your mentors or advisors.
Work smart for job interviews
No job hunt is complete without sitting for multiple job interviews. Sweating out nervously in front of the interviewer and finally acing the job. To excel in an interview, you can look through common interview questions and their answers.
Below are a few examples of such questions that you should prepare beforehand –
Why do you want to work for us?
These are some of the core questions that you should have an answer to even before you enter the interview location. You can search for more such common interview questions and formulate their answers accordingly.
You can give yourself a week to find more about such interview questions and write their answers. Revise, rehearse and rework on the answers to come up with a refined version of it.
Apart from that, you should also focus on your body language or the non-verbal cues you might be giving during the interview. Portals like Mock-AI can help you with that and help you understand, judge and refine your body language.
Do an internship
Yes, you are looking for a job after graduation and not an internship; we know that. However, doing an internship at this point in your career might not be a bad idea.
In fact, if you do an internship with a big brand name and in a field in which you want to move ahead, it might actually do you a world of good. How?
A) You will get something brilliant to add to your job resume.
B) Big brand names usually come with great learning opportunities and the more you learn, the better.
C) You might actually get a job offer in the company you are interning in and from there on it will be set and relatively smoother for you to step ahead in your career.
Getting a job after graduation might seem like a tough task. There might be times when you will find easy success or times when you will want to throw your hands up in despair. However, the key is to keep a positive outlook and keep working religiously.
You should keep applying for jobs of your interest, build and expand your network and do everything to be prepared for the job hunt, interview, and joining.