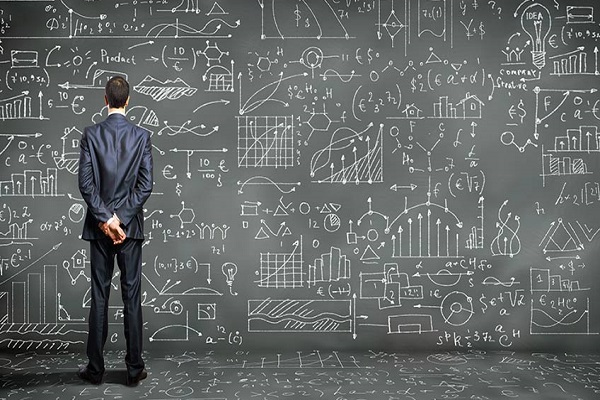 Looking forward to starting a career in the Data Science industry? One of the sunshine sectors for the future, you would be surprised with the high demand for skilled Data Scientists. A financially stable domain, the role requires analysis of big data to solve complex problems. Then, what you need is a Data Scientist Certification.
In this blog, we explore how you can gain a foothold in the domain through the AMCAT Data Scientist certification, dealing with the career path and the certification in detail.
What does it mean to be a Data Scientist?
Data Scientists are Big data experts, who use their analytical and technical skills to solve complex problems. They are curious to explore new problems and solve them. The data scientist role can also include machine learning and predictive modelling. Businesses hire data scientists to guide decisions based on data and provide valuable insights.
The demand for Data Scientists has increased significantly over the years to help organisations plan strategically for the future. Let us take a look at few of the offerings to the Data Scientists:
Job Roles to take up as a data scientist
:
Data Scientist, Data Analyst, Statistical Analyst, Analytics Consultant, SAS Programmer Analyst, Business Analyst, Data Engineer, Analytics Manager.
Companies in line for data scientist jobs
:
IBM India, Flipkart, Accenture, NIIT, Deloitte, Iris Software, Aon Hewitt, JPMorgan, Mphasis, Info Edge, Ernst & Young, Genpact, Markit, UnitedHealth Group and many more.
Skills required in Data Science
:
Strong command of Mathematics & Statistics and Programming Languages (primarily Python, Java, C, C++, and Perl.)
Salaries offered in Data Science:
Rs 6 lakhs is the average salary per annum which ranges from 3-18 lakhs per year.
Industries suited for Data Scientist jobs:
IT-Software, Software Services, Internet, E-commerce, Banking & Financial Services, Travel, Education, Media, BPO, Telecom, Healthcare, Aerospace, Insurance, Automobile, Recruitment, and others.
You can work with top organisations by showing them the skills & expertise which they are searching for. You can post your certifications on professional sites or in your resume to attract the recruiters.
Are you worried because you don't have a professional certification? We can help you get recognised in the industry with AMCAT's Data Scientist certification which is accepted by 3000 plus organisations to give you a headstart over others.
Why opt for AMCAT Data Scientist certification?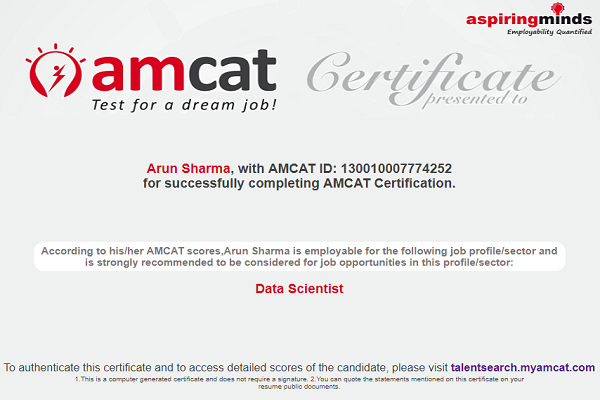 For those of you who wish to opt for Data Scientist jobs and have the requisite skills to apply for them, what you need a single validation for the same. This validation can come for you from the Data Scientist certification by AMCAT.
The Data Scientist certification is a skill assessment which is designed for hiring patterns and skills required for today's Data Industry. Acknowledged by more than 3,000 businesses, this AMCAT certification is a user-oriented test, which you can prepare for and take in the convenience of your own home.
Here's a quick count of the test's core features:
Duration of the Test: 80 minutes
Type of Test: User-oriented assessment, adaptive
Quick results: Results are declared 24 hours after the test
Validity: The Data Scientist certification remains valid for one year from the date of the test.
Analysis and Feedback Report: A detailed analysis and feedback of your performance and resources to improve your skills.
Test Environment: Simulated test environment with proctoring mechanisms like audio, video monitoring and geographic tagging.
Sample Questions – Data Scientist Certification:
Keen on trying out your hand for the AMCAT Data Scientist Certification. While you prepare for your main assessment, we bring you a set of sample questions. Solve these and those which come along with the purchase of your assessment, to get an idea of the kind of questions you may face here.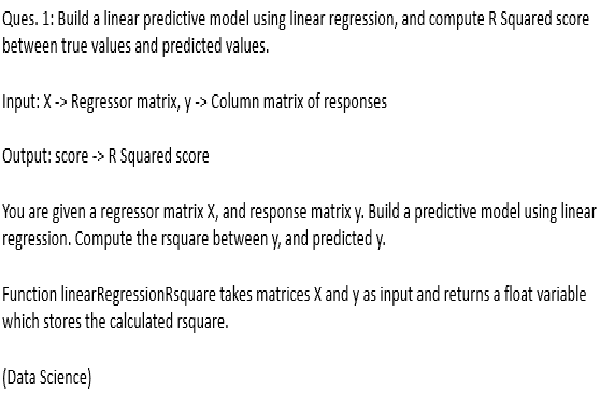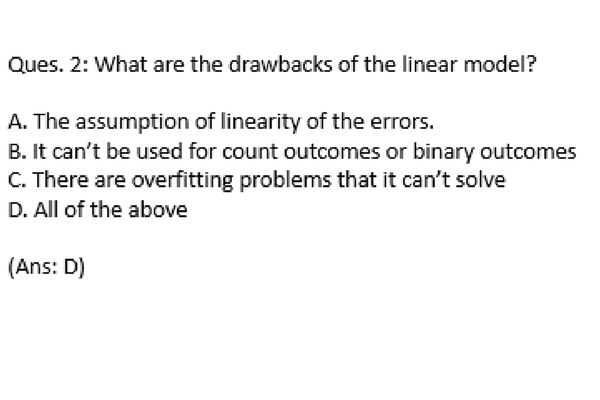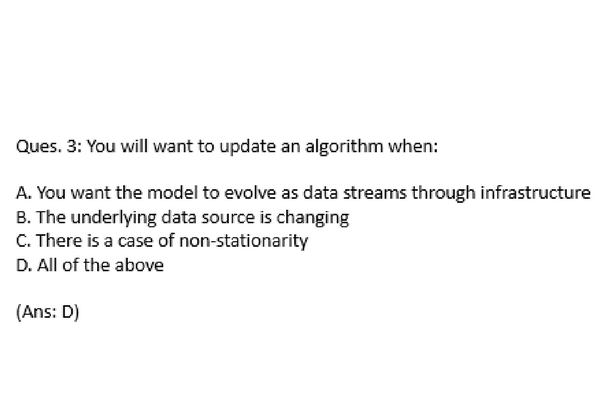 Benefits of AMCAT Data Scientist certification
The demand for Data Scientists has increased significantly over the years as they help organisations plan strategically for future. If you have a certification from a trusted source, it can have an immense advantage while showcasing your skills to the recruiters.
AMCAT Certificates are recognised by more than 3000 companies and is second-most published certification on LinkedIn. It improves your chance of employability. Moreover, it also helps you attract the top recruiters and gives you massive growth opportunities. You will get a diagnostic feedback and evaluation report in detail. Additionally, you will get resources to improve your skills along with added AMCAT advantage to shine in the industry and get a step closer to your dream job.
How to get Data Scientist certification?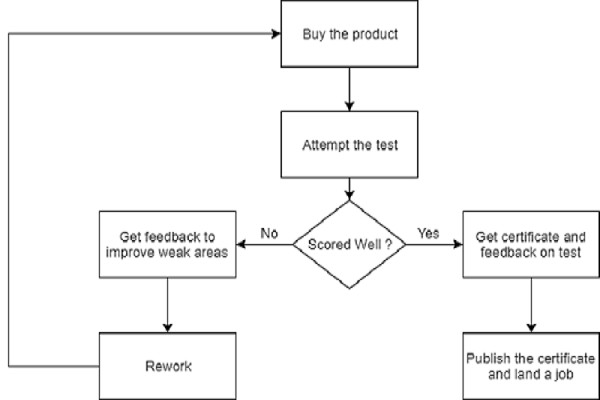 Here are the simple steps to get AMCAT's Data Scientist certification:
Step 1: Buy the product to take the assessment. Attempt the test within 6 months from the date of purchase.
Step 2: Take the test. Complete it in the allotted time.
Step 3: Perform well and earn the certification.
Step 4: Get assessment report and analysis of performance. Get resources to improve your skills.
Step 5: Publish your certificate on LinkedIn via MyAMCAT.
Step 6: Apply for jobs and get selected for them.
What modules will AMCAT test you in?
The AMCAT Test for Data Scientist certification will test you in the following modules:
Automata – Data Science: The assessment will evaluate actual data science skills by providing the functionality to write the program in an editor and compile & run test cases. All of these will be in the assessment environment itself. The time allotted for this section will be 60 minutes.
Data Science: The Data Science module will assess your knowledge of Probability and Statistics, ML Algorithms, and Implementation and setting up of ML Experiments. The time allotted will be 20 minutes.
How can you assess your performance?
Our detailed analysis and feedback report provides your scoring in the test and indicates your strengths and areas of improvement in each section. Moreover, it gives your percentile score to help you assess your skills. The report also features resource section where you can improve your skills even further.
Available Offers For You!
Buy with AMCAT Test and get 40% off on the price of this certification. If you wish to avail this offer, click here.
So how do you feel? Are you ready for your next step in Data Science? Let us know in the comment section below. You can also opt for an internship in Data Science on LetsIntern.
(With inputs from Malvika Sharma.)