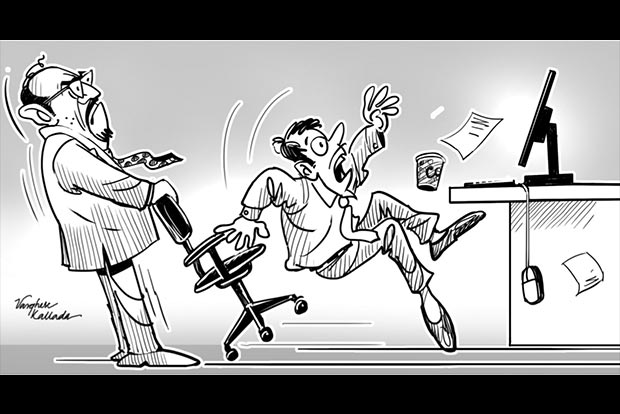 First, there were the warning bells – a surge of anti-outsourcing sentiment made freshers in India aspiring for US jobs worried. The rise of Donald Trump and the recent H1B visa crackdown happened as expected. And now, this has come up.
Shift of IT Jobs in US:
Even as Sushma Swaraj expounded on how Indian companies were creating jobs in the US, in respect to IT jobs, these come at a cost. Indian IT companies are choosing to hire fresh local talent in US, instead of taking freshers from India there, on work visas, as had happened before. And the dip in fresher jobs can be seen as early as now.
The Hindu Business Line reported that IT companies had made 60,000 job offers to fresh engineering graduates (as campus placements) in 2017, a drop of 40% as against 2016. Infosys reduced their hires in April-December 2016 to 5000, as against 17,000 in 2015.
In contrast, these companies made significant domestic hires in the US over last year and plan on hiring even more. Cognizant Technology Solutions had hired 4,000 US citizens in 2016.
Tata Consultancy Services and Infosys are also looking at more domestic US hires.
Impact on Fresher Jobs:
Cognizant and many other IT companies in India are known to hire graduates in large numbers for entry-level work. They are then sent to US on work visas, like the H1B visas. This number will be significantly affected, as explained above.
Employability is another turning point. More and more of the entry-level jobs are becoming automated, aiding in reduced campus hirings and fresher jobs. The next step, reducing overall numbers by cutting out all of those workers who cannot prove their employability by reskilling.
In fact, Cognizant has already planned to lay off 10,000 workers, reported ET recently. Infosys did the same with 9,000 employees. In fact, Capgemini stands in contrast, promising to reskill every one of their 1,00,000 employees.
"We started hiring freshers from US campuses in the past couple of years, so, that will continue. Our focus is to hire locals and supplement skills, which are not available with the visa programme. We are also looking for setting up specific hubs, which we have experimented with in the last couple of years," said Ravi Kumar S, deputy chief operating officer at Infosys in the Economic Times interview.