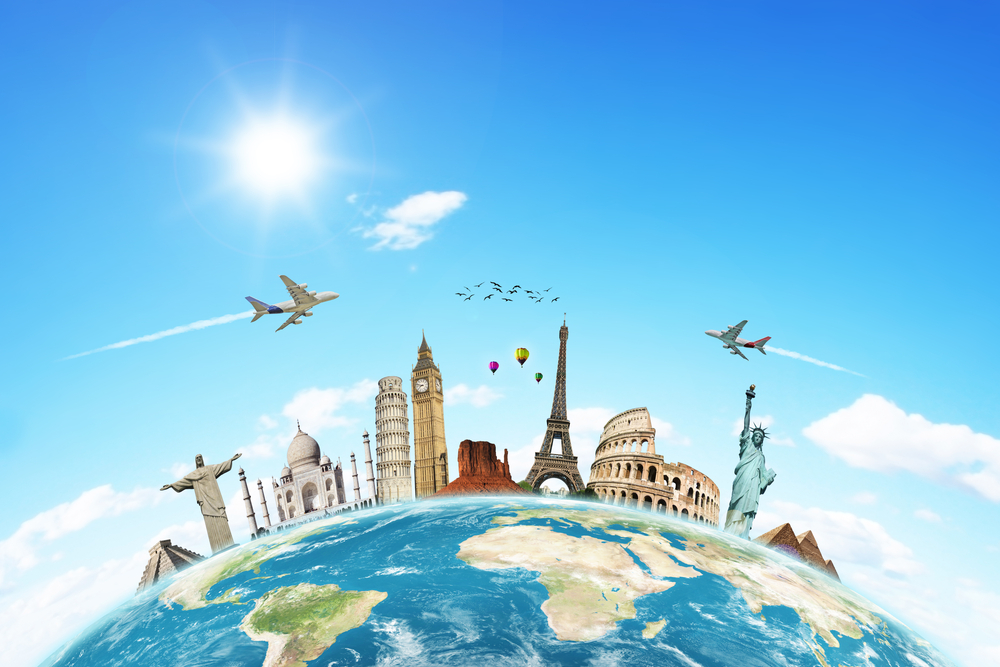 'Phoren returned' may not be as much a status tag today as the last decade but the aspiration of Indians to study and work abroad has not waned over the years. Well educated and skilled employees are finding the benefits of working abroad, be it the obvious financial benefit or the quality of life.
While some choose to pursue this dream early on from studying abroad, many others get the chance to work through their company or simply apply in the international job market. The testimony to this trend are the UN figures which state that India has the world's largest diaspora – 16 million – of Indian-born persons who are living outside India as of 2015! It even beats the numbers of countries like Mexico, China, Russia and Pakistan.
Here is a look at countries where Indians have preferred migrating to for work and how things have changed.
What you need to know for jobs in USA:
Donald Trump, the President of USA, is changing the status quo by making policies with 'America First' as his agenda. He was elected predominantly by white American voters who have been affected by the economic recession, who believe that migrants are taking up their jobs and want stricter policies.
He has proposed an executive order which will put stringent rules on H1B and L1 visas. Usually, when you are sent onsite by your company you visit on a H1B or L1 visa which states that you are a specialist resource and are crucial to the work in the US company.
How it will impact India:
Indian IT companies will be affected by this as only those persons who are critical to the process will be sent abroad. While this order is not operational, it already has the companies moving to make changes.
In this scenario, the best you can do if you wish to work in the USA is to become integral to your project and gain highly technical skills.
What you need to know for jobs in UK:
Indians generally work in the UK on a Tier 2 Visa which is sponsored by the company you are working for. The Indian IT sector has a major presence in the UK following USA and is preferred destination for working abroad. However, a major event happened last year, the Brexit, which has changed the equation in Europe.
Brexit is the exit of Britain from the European Union, moving back to the Pound as its currency and a cut off from the strict rules and regulations of the EU. It had meant the UK would be able to make its own decisions regarding immigration however it has not happened.
The Indian connection:
India was the first stop for Theresa May, PM of UK who visited in November 2016; she on her visit reiterated the relationship between UK and India but did not promise for more relaxation in visa regulations. While there has been no decline in work visas, it is best to choose the right skills to keep yourself relevant to the job market in the UK.
What you need to know for jobs in Canada:
Canada is one of the few countries where you can apply for a work visa through a clear system and even without a job. The country has an efficient Express Entry System which calculates your candidature through a point system and awards you a PR or Permanent Resident Status. They even have a consolidated job bank managed by the government where you can search for jobs.
What it means for Indians:
Indians have been migrating to Canada for over a century now and culturally Canadians accept Indians positively. Their current PM, Justin Trudeau is very pro-immigrant and is focused on projecting Canada as an inclusive and forward-looking nation.
What you need to know for jobs in Australia:
Australia has promoted itself as a destination for international students and many Indians have traditionally taken the student route to Australia. However, Australia has also has a Skilled Migration Visa and Sponsored Work Visa through which Indians can directly apply for a work visa. Like Canada, Australia also maintains a point system and identifies which skills have a shortage and promotes immigration in those areas.
What it means for Indians:
Racism has been the only drawback for Indians to consider Australia as a destination for immigration.
However, in the last couple of years, stories of racism have dwindled and there is a more cooperative atmosphere.
However, if you wish to work in India itself and work in some of the best international MNCs, you can find job opportunities here.