No doubt other than faculty and campus, the placement rate is how a college is measured for its success these days. Every Indian educational institute showcases it's campus placements rate every year as thousands of students graduate. South India can be well stated as the capital of education in India- talk about the gliding literacy rates! We follow up our examination of North Indian colleges, with the list of colleges in South India with high campus placements.
Colleges with high campus placements
We were consciously avoiding 'brand value' names when we drew up this list of South Indian Colleges with high campus placements. So, we took our picks from list stated by Outlook Magazine- Top 100 MBA Colleges.
T A Pai Management Institute, Karnataka
TAPMI is a premier management institute in Manipal, Karnataka. It is glorified for its academic history and faculty with par excellence. Moreover, TAPMI has placed all 391 students from the batch of 2013-15, achieving  100% placements. 2015's placement also included two international offers with a package of Rs.15 lakhs.
Courses offered: Post Graduate Diploma in Management (PGDM), Post Graduate Diploma in Management (Healthcare Management) – PGDM (HCM) and Post Graduate Diploma in Management (Banking and Financial Services) – PGDM (BKFS)
School of Communication and Management Studies, Cochin
SCMS flourished with the educational vision of Prathap Foundation for Education and Training in 1976. The esteemed educational setup governed by learned and dedicated individuals is a national leader in intellectual business learning. The placement cell keeps close liaison with various industrial establishments (both private and public sectors), which conducts campus interviews and selects the student from all disciplines. Most of them visit the Campus for holding campus interviews. Moreover, companies like RBS, Asian Paints, BRAUN recruits here.
Courses offered: SCMS offers five full-time Post Graduate Diploma in Management (PGDM) programs that have been designed keeping students requirements and goals in mind.
Loyola Institute of Business Administration, Chennai
LIBA established in 1979, is one of India's supreme management institutes. LIBA is a Jesuit institution under the aegis of Loyola College Society, Chennai. Quality and consistency are the signature seal of LIBA's placement. Since its inception, LIBA has always achieved 100% summer and final placement.
Courses offered: LIBA offers full time and part time PGDM programs, executive programs, doctoral programs, certificate programs and management development programs.
DC School of Management and Technology, Kerala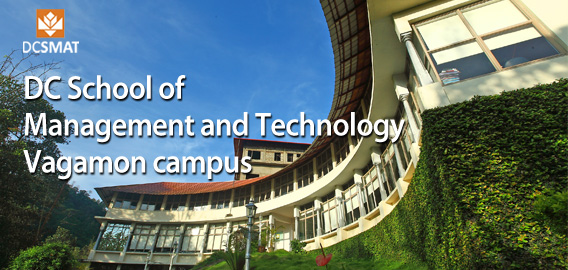 DCSMAT offers Management courses under MG University. The two-year residential programme has the authentication of AICTE. At DCSMAT there is a Corporate Relations Division which takes care of placements, internships, projects and industry visits and the entire corporate interface. The division is headed by a professor duly assisted by teaching members accounts for its 100% placement rate.
Courses offered: ACCA, MBA, MDP, FDP and OBP.
PSG Institute of Management, Coimbatore
PSGIM had its first batch for the Master of Business Administration (MBA) program in  1951. The architectural components at the campus are customised to aid students, provide an easy environment to complete the two-year degree course. The campus is embellished with a phenomenal library and a management laboratory with a state-of-the-art computer centre. PSGIM ranks 26 in list of top colleges published by The National Institutional Ranking Framework (NIRF) 2017
Courses offered: MBA full time and part time, PGDM and PSG ISA. Companies like Larsen & Turbo, Wipro, Tata, Johnson & Johnson, Coca-Cola recruits here.
Great Lakes Institution of Management, Chennai
Great Lakes has been awarded the exalted AMBA status (Association of MBAs)– UK accreditation for its flagship one year fast track MBA program – PGPM and its two-year executive MBA program – PGXPM. Great Lakes is the modish 7th institute in India to receive the AMBA, UK accreditation.
So, are you apprehensive about your placements? Worry not! Life never ends at one failure, it rather begins! Don't believe me? Read How this MBA dropout sold his idea to Google for $750 million? Let us know your views in the comments.