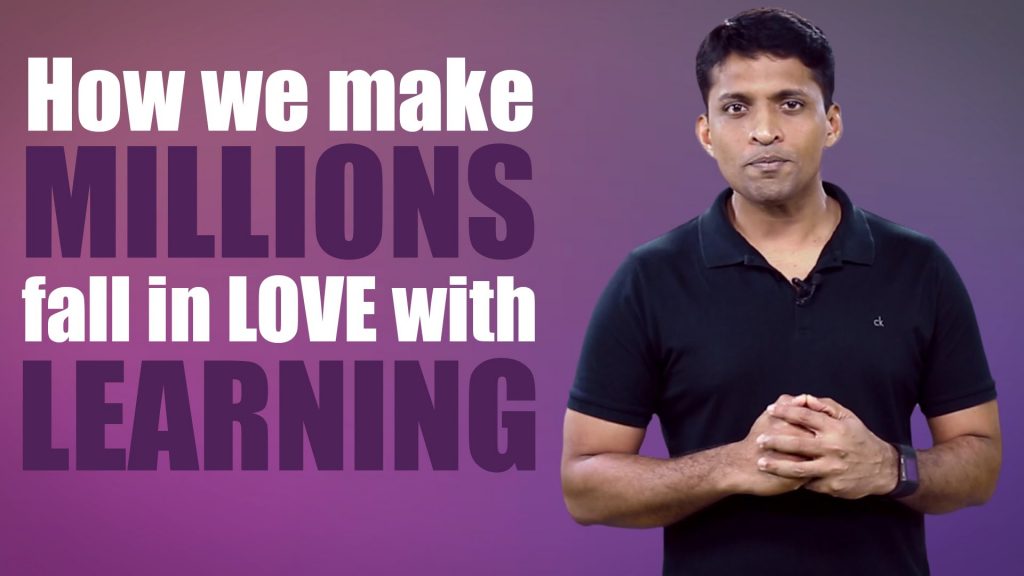 Learning isn't just about getting good marks or becoming job-ready. And that's an awareness that has slowly taken roots in India.
Education should be immersive, practical, grassroots oriented and would talk to students, in their language.
And this makes perfect business sense as well – Just ask the millions of EdTech startups functioning across India. One of whom provides us with our curated offering for the day – jobs in Byjus Classes- Think and Learn Pvt Ltd.
Company in focus: BYJUs Classes
Online education provider Byju's the learning App (Think & Learn Pvt Ltd) has become a powerful player in Education Technology over a span of two years. The company's app has more than 8 million users in Asia and the Middle East.
They offer school curriculum from Class IV onwards and preparation tools for JEE/NEET, CAT, UPSC, GRE, GMAT, Banking exams and Campus recruitment etc.·
They have more than 2000 employees who are largely happy working here (as per Glassdoor and Indeed reviews). And the perks? Well, the best part about working in an education company is learning on the job. Literally. There are new technologies, weekly training sessions and flexible work timings.
Who are they looking for:
BYJUs Classes need a business development associate, in Mumbai and are willing to pay as much as Rs 6 lakh for the deserving candidate. An interest in new-age education, handling different geographies and driving business.
If you can position, market or sell an idea or a product, then you have a good chance here. Good communication skills, strong listening and presentation skills are part of the job.
In brief, here is the outline again:
Position: Business Development Associate
Job Location: Mumbai
Desired experience: 0 to 2 Years (Graduates from 2015-2017)
Salary Details: Upto Rs 6 lakh
Probation Period: 2 months
Courses: Any Graduate/Post Graduate
Keen on this position? You can read more about and apply for it here.
You could also look at our AMCAT jobs section in detail for positions (both fresher and experienced) in different cities. Or follow this space for a set of curated premium job listings.