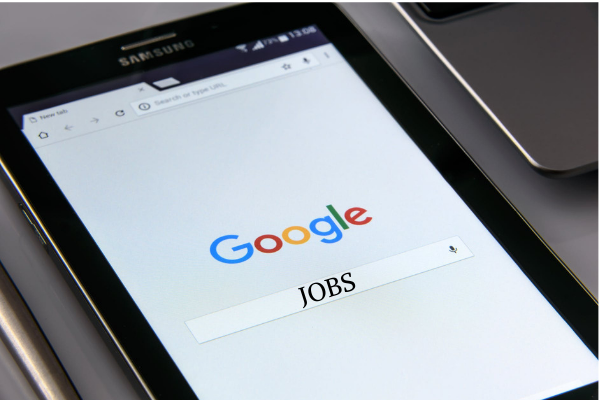 Getting a job even before you have finished college or done with your graduation can be a huge relief. After spending sleepless nights preparing for the exams and worrying about your future, getting a job can be a huge call for celebration and you might feel like a heavy weight has been lifted off your shoulders. However, if you want to secure your future even before finishing college, then you would have to employ certain job search tips.
Now, what these job search tips are and how you can make the best of them, let's find out…
Set achievable goals
Setting goals can be a good way to go about the whole job search process. However, your goals shouldn't be so lofty that they seem too far away but they shouldn't be so small either that you don't really have to exert yourself to achieve them. Instead, try and maintain a fine balance of what you want and what you expect.
Your goals should be both long and short term. Like right now, your focus should be on the kind of jobs you want – the kind of jobs you would be good at, jobs which will help channel your skills and push you to do better.
Don't settle down for jobs which will underplay your skills. They won't add much to your skills-set and you might end up feeling frustrated over the whole prospect.
Go for relevant certificates
Relevant certificates can really add a lot to your candidature and prepare you for the job search process. Even if you don't have the right marks to push your candidature ahead or are not from a specifically good college, relevant certificates can still help you excel at the job search.
So, even before you have written your final semester exams, you should have one or two relevant certifications in your kitty. These skill certifications can only make your candidature that much stronger and pitch you as an ideal candidate.
However, just earning a certificate is not enough, it should be recognised by different companies, you should be able to use it to push ahead your LinkedIn profile and it should create buzz for you. And, this is where the AMCAT exam comes in for it features everything that you need from a skill certification and pushes your candidature ahead.
Have a flourishing network
Yes, we know that you are still in college but that is no reason for you to pass on the opportunity of having a full-fledged and flourishing network.
Having a strong network is an important and integral part of the job search process. It can really aid you in figuring out how to get the best jobs once you have graduated and where you should invest your energy to be on a success run.
To start building a network you need to actually go out and interact with people. LinkedIn can be a great way to get in touch with people, but attending job fairs, going to workshops and participating in volunteering activities can do the work like no other. You can meet a lot of like-minded through these activities and expand your network from thereon.
If you have done an internship in the past, then you can connect with people from your previous company too. You can contact them for help regarding your job search or hear about openings in potential companies. You can further take their help to expand your network.
Focus on Digital Media
As college students, you might already be very internet and digital media savvy. However, now is the opportunity for you to utilise your digital skills to excel in the job search.
In fact, creating a large and impressive digital footprint right now can really help you in the long run. And, when looking for a good job, you don't necessarily have to restrict yourself to LinkedIn. Yes, it is the social media platform for job seekers and recruiters, but Facebook can help you a lot in this area too.
Facebook has many pages dedicated to jobs and you can, in fact, hear about some great job openings through Facebook that you might not even find on the best job sites.
Also Read: How Freshers Can Leverage LinkedIn Benefits To Get Jobs
Get a rocking job resume
It goes without saying that when you are on a job search, your job resume should really be excellent and tell the recruiters that you are an ideal candidate.
Since your job resume is usually the first method of communication with the recruiters, it can be nothing short of impressive. So, focus on how to create a kick-ass resume to make it really stand out.
Start with working on a great introduction, then move to the focal point of your resume, which can be your skills and accomplishments. Also, try and quantify your resume to make it more engaging. And while you are doing all this, don't forget to make your resume presentable. That means, enough white spaces and consistent formatting.
Of course, we are not asking you to take the mammoth task of writing a job resume alone. You can rely on Resume Buddy to help you shoulder on the responsibility and great a great resume that will help you excel in your job search.
Get ready for the interview
You cannot expect to go on a job search and not have to pass the maze of interviews. Whether you are looking for a content writing job or are opting for an engineering profile, you need to sit for one or two interviews anyway.
And, we all know how scary interviews can be – there is no set format that you can follow or a defined course from which you can expect the questions. However, there is one thing that can ensure success in job interviews and really help you with your interview preparation. And that is confidence!
Now confidence or the right kind of confidence doesn't come without practising or knowing how to approach every question during the interview. Even if you cannot prepare for every interview question beforehand, you can still have a plan on how to approach every answer.
And to do so, you would need the help of a professional interview preparation tool like Mock-AI. Mock-AI conducts interviews in a simulated environment and can be really beneficial in helping you succeed in your job search.
If you want to succeed in your career and keep tasting the fruit of success, then you would have to start preparing for it even before completing college. And, to prepare well for the job search process, you would have to go through all the aspects of it, figure out how you can use it to your advantage.
P.S: To excel in the job search and to excel at earning the skill certifications, you would have to score well in the AMCAT exam. And, to score well in it, you will need PrepAMCAT. 

But instead of going through the job search process individually – PrepAMCAT (for skill certifications), Mock-AI and Resume Buddy, get the three-in-one package of AMCAT Premium.