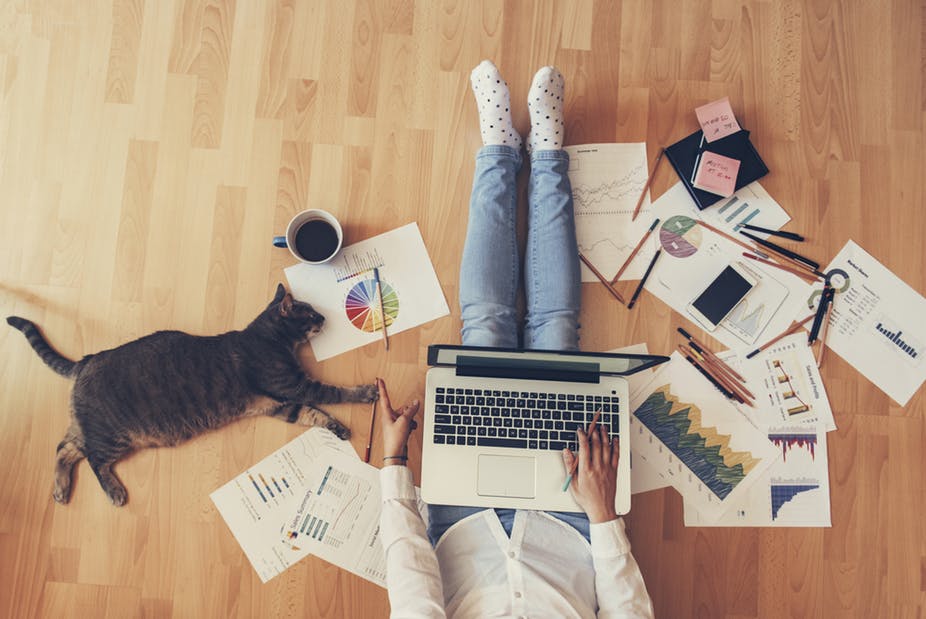 'Work From Home' is a wonderful employee perk available to this generation's workforce. In a bid to make work life more flexible, organisations have started offering work from home option to their employees. This benefit is especially for technical employees who can work with the same ease from home as from office. In fact, many companies across the world are allowing employees to work from home.
Common Reasons for Work From Home:
 To avoid daily commute hassles
 Minimise office infrastructure facilities
 Offer work-life balance to workers who are primary caregivers
 For health specific reasons
In India also the work from home option is offered as an employee perk. Many companies discuss this even during job interviews as an employee benefit. However, as a fresher on your first job, you need to utilise the work from home effectively.
Before Work From Home, Remember:
1. It's a privilege, not a right:
You may find that several of your senior teammates use the work from home option regularly. They have earned that privilege after proving themselves over the years. You still need to create an impression at work so use this option effectively. Always ask your boss or managers whether you can work from home, don't inform him/her right on the day.
There is a big difference between asking and telling, always ensure you ask. Your manager might have other plans for you or set up meetings without letting you know, so don't make assumptions or fight about it.
2. Offer valid reasons:
Work From Home is not an option to utilise for those lazy winter days! While it may be so that you need it on those days, refrain from it. Use this option when you may be feeling sick but you still need to finish your deadlines. Or use it when you need to be home for taking care of family, or some urgent work like passport work etc.
Make sure you let your manager know why you are using this option. They will appreciate your situation and even help you out with anything necessary.
3. Create the right physical environment:
Definitely working from home is going to be more haphazard than your workplace but take steps to minimise any disruptions. Ensure you have power throughout and a stable internet connection.
Be available over the phone if needed. Be prepared with headphones or any other equipment you may need to take calls or make video calls. If you have any video calls, ensure you are appropriately dressed and in a silent environment. These are the basic necessities you need to have to work from home.
4. Be present and work diligently:
Whatever the reason you may have offered to take the option, make sure you complete your work deliverables. You are paid to work a certain number of hours and it becomes important to put in the effort.
Don't slip out of home at odd times or stay offline or busy for long periods of time. This may alert your manager that you might be abusing the work from home option.
5. Don't abuse the option:
The 'work from home' option is but a privilege and use it like one. As a fresher, you need to ensure you don't take too many work from home days. Keep it to a minimum of a day or two in a month. If this becomes a weekly or even more frequent occurrence then your manager might totally take away your privileges or hold it against you during appraisal.
It is important that you show an interest in working in the office atmosphere as it builds a sense of culture and belonging. While the new age manager understands that today the lines between work and home have blurred, they also need confidence that you are a dependable and responsible employee who will use the benefit properly.